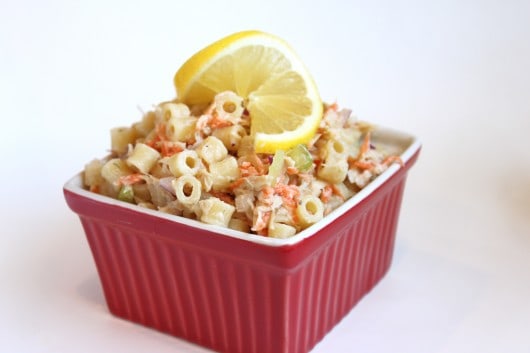 Summer and pasta salad go hand in hand in my book. They don't heat up the kitchen, they are great to bring to cook outs and I love having them in the fridge for a quick bite to eat especially when I don't want to cook.
Which brings me to my friend Charlie,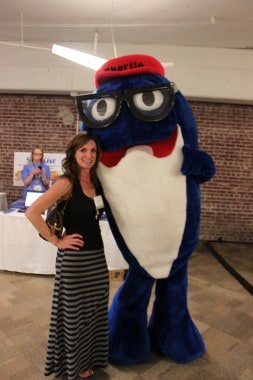 Do you know Charlie?
Well  Charlie is 50,
Happy Birthday Charlie!
WOW how time flies

He looks great! If you'd like to wish Charlie a Happy Birthday stop by his facebook page and tell him!
If you have no idea what I'm talking about Charlie is the cartoon mascot for StarKist Tuna.
Charlie thought he was so hip with his hat and glasses , but StarKist was not looking for tuna with good taste but rather for tuna that tasted good.
Sorry, Charlie!
Why am I going on and on about charlie. Well… when I think of Charlie, I think of Tuna Pasta Salad!
I love pasta salads,
two of my other favorites are
Lemon Pasta Salad with Feta Cheese and Asparagus
one of my all time favorites is includes this great color combo
For my favorite Tuna Pasta Salad is made with fresh lemon and no mayo like you typically see.
I make mine with fat free plain yogurt. So it's not only delicious, but healthier.
Lemon Tuna Pasta Salad Recipe
1lb small pasta (I used Barilla Ditalini)
1 large can Starkist tuna, drained
3 carrots
1/4 red onion
4 stalks celery
1/2 cup nonfat yogurt
celery salt
pepper
2 lemons
While you are boiling the pasta,  chop the carrot, onion, and celery.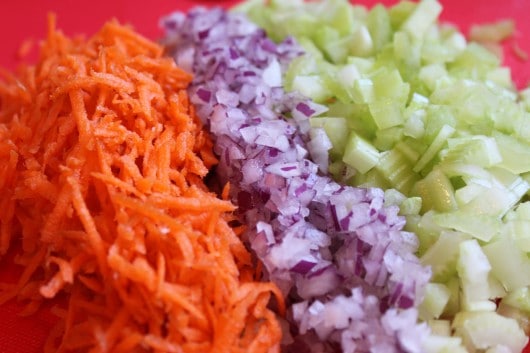 Rinse the pasta in cold water, until completely cooled.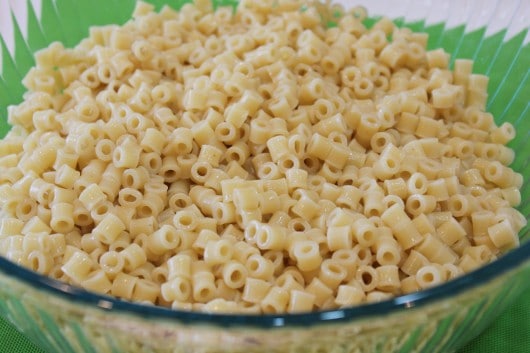 add the vegetables and yogurt, tuna,  celery salt and pepper. Along with the juice of two lemons.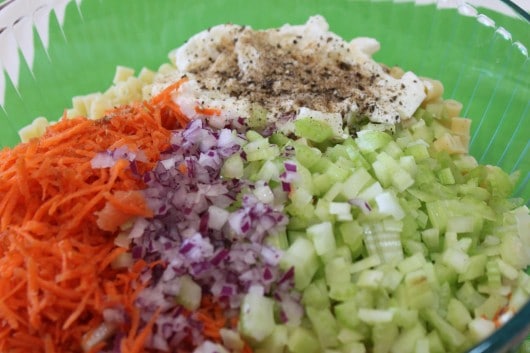 stir all together and serve. The lemon gives it a great fresh taste!