This smoothie is not only healthy… full of greens… it tastes AMAZING and doesn't taste like it's healthy or green, it tastes like a familiar flavor… mint chocolate chip!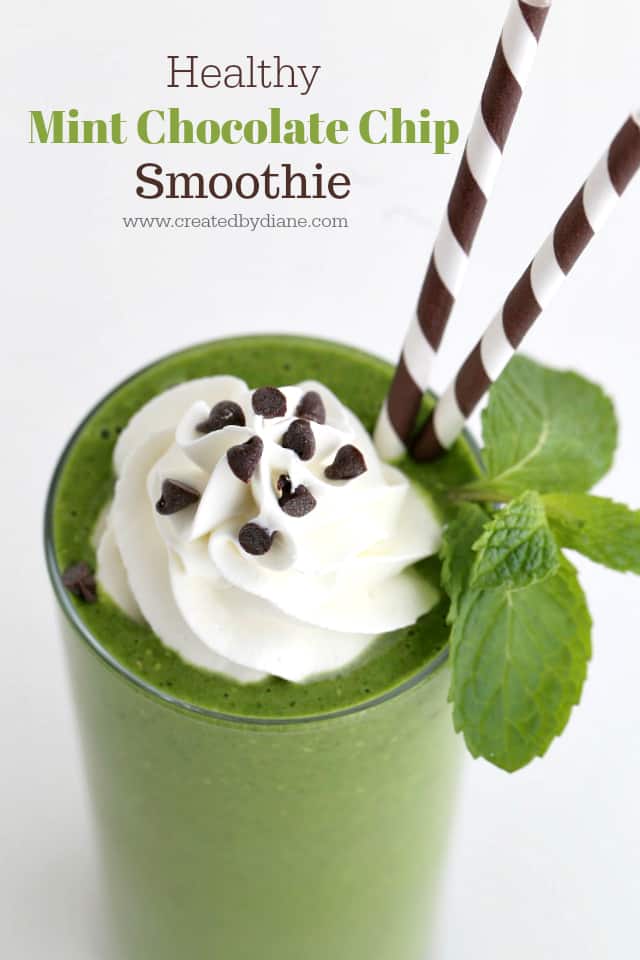 I'm on a healthy kick!
Normally I don't like green smoothies, I've had a few and one sip and I put it down, it's just not my thing.
Now, THIS smoothie is a TOTALLY DIFFERENT STORY!
I love mint chocolate chip.
I played around with some options and landed on a WINNER!
More Mint Recipes:
now onto the smoothie…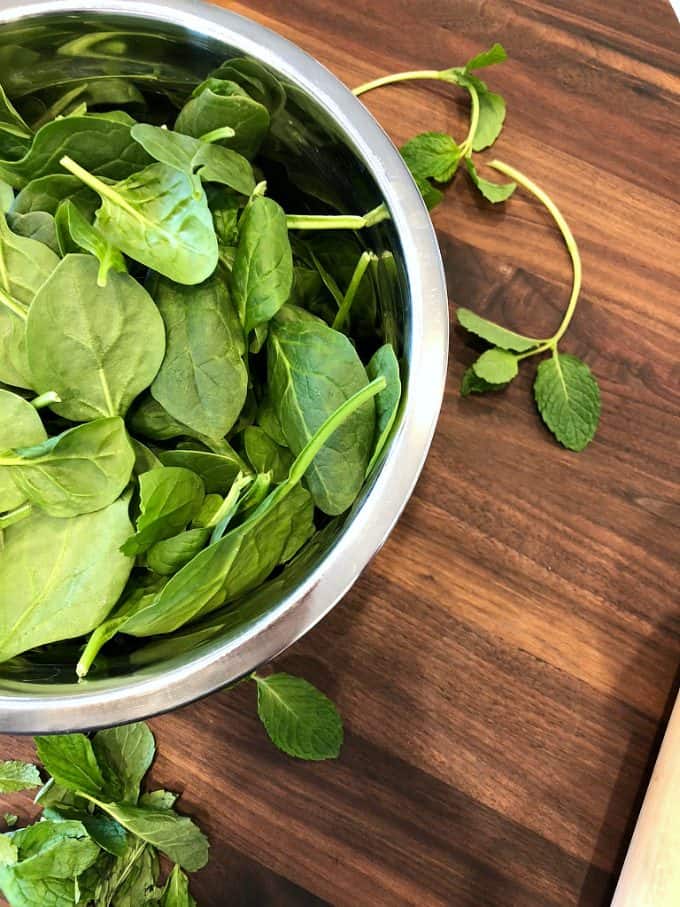 I really never thought I'd like a smoothie with spinach… it must be the fresh mint that makes it so delicious because I'm officially hooked on this smoothie!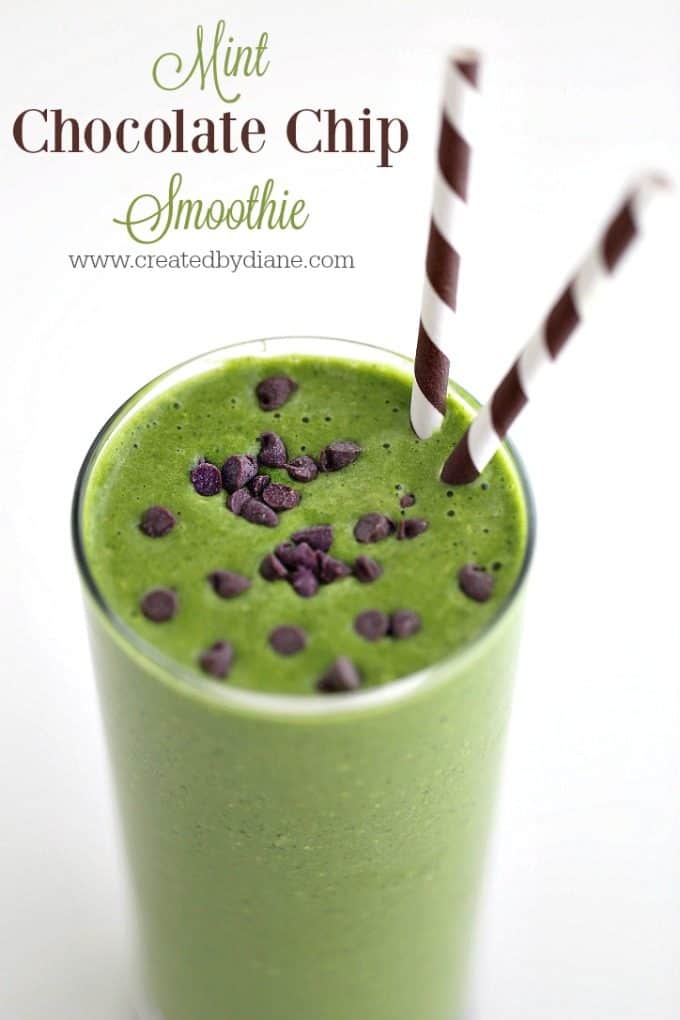 As I mentioned I'm on a health kick and eating better, but that doesn't mean you won't see sweets and treats.
I'm aking better choices. Less sugar, less snacking more eating whole foods, I've dropped a jean size and feel great!
Since I was on a SEE-FOOD diet (you know eating all the food in sight) for quite a while, it was just a matter of time that I got back on track!
This smoothie is great, 8oz really fills me up, its full of real foods, and tastes great. It tastes like a real treat, without being sugary sweet!
This comes just in time to help you resist Shamrock Shake Season or Girl Scout Cookie Season whichever you find more irresistible, now you have an alternative, or if you are simply a smoothie lover and want to mix things up a little different, this is for YOU! And a friend, this makes two 8 oz servings.
Healthy Mint Chocolate Chip Smoothie
Ingredients
4 oz baby spinach (3 handfuls)
30 fresh mint leaves
1/4 cup oatmeal (original quaker oats)
1/2 cup milk (use any variety of milk you prefer)
1 medium frozen banana (if you don't use a frozen banana and a few more ice cubes)
4 ice cubes
1/8 teaspoon swerve sweetener (or a small amount of sweetener of your choice. Sugar, honey, etc)
1 tablespoon mini chocolate chips
1/2 cup heavy cream whipped
alternate options!
yogurt can be substituted for milk
mint extract can be substituted if fresh mint leaves are not an option add a few drops and add more if desired up to 1/2 teaspoon. Mint extract is strong.
If you'd like to add protein add some protein powder, plain or vanilla
Notes
Any nutritional information given is an estimate.
Nutrition Information
Serving size:
8 oz.
Calories:
170 with whipped cream
If you like this or any other recipe on Created by Diane be sure to share the post with the ones you love. You can click on the "share" buttons on the top and the bottom of each post, you can share it on social media or in an email.
and…
If you like CHOCOLATE you'll love my free chocolate ebook. Sign up and receive the ebook and an email with all my new recipes.
Thanks ~Diane