Tender creamy tomato chicken recipe that is perfect to make into your dinner recipe rotation.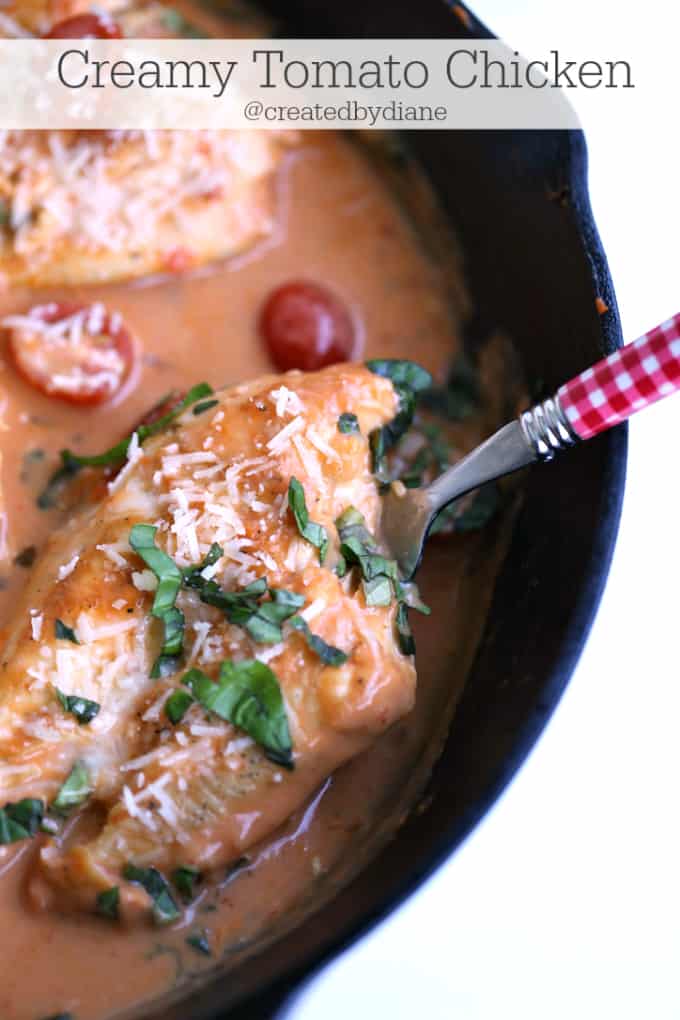 I'm always looking for meals that are super tasty and easy to prepare.
This is just THAT type of meal.
I love how quick and fresh tasting this chicken is, it is ready in under 30 minutes with a side of pasta, salad or veggie.
Chicken is one of my go-to items to buy even when I have no idea what I'm going to make with it.
Typically I make something like these:
I'm happy to say this dish is even easier than some of those, and is faster and is one of my new Fast-Foods…. yummy and delicious.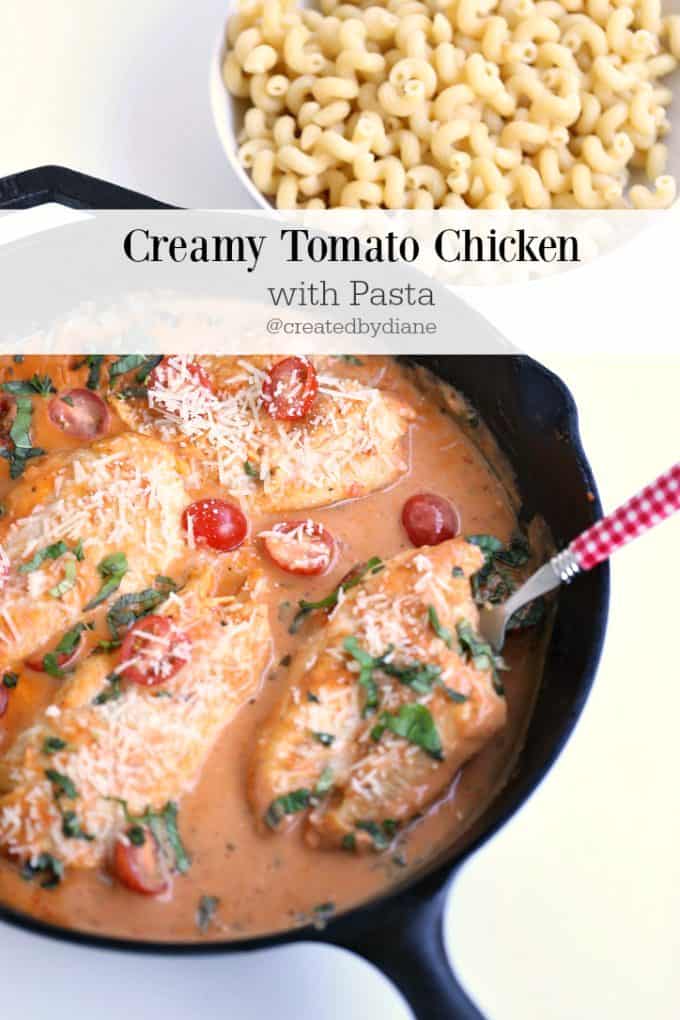 If you're " low carbing" it, then you can easily serve this with a salad for a delicious meal. If you are a carb lover like me, add some pasta and enjoy and yes, you can certainly add a veggie or salad too.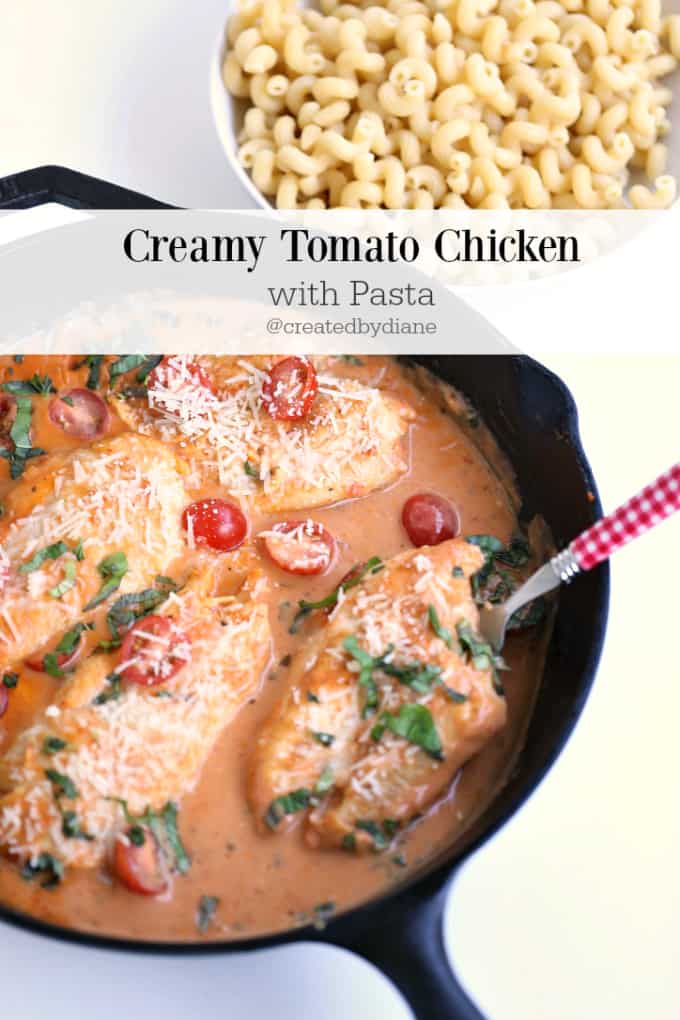 Creamy Tomato Chicken
Ingredients
2 lbs boneless skinless chicken breasts (sliced thin)
1 teaspoon garlic
1 cup tomato sauce
1/2 cup heavy cream
1/4 cup grated Romano Cheese (or Parmesan)
fresh basil (optional)
salt and pepper to taste
1/2 pound pasta (cook according to package directions)
Instructions
In a skillet, heat a tablespoon of oil and brown both sides of the chicken over high heat.
Turn temperature to medium-high, add garlic, tomato sauce, and heavy cream, when it comes to a simmer, turn to medium-low temperature and when chicken is cooked completely add cheese, tomatoes.
Add salt and pepper.
Add in cooked pasta, toss into sauce add additional grated/shaved cheese, and basil.
If you like this or any other recipe on Created by Diane be sure to share the post with the ones you love. You can click on the "share" buttons on the top and the bottom of each post, you can share it on social media or in an email.
~Sign up for email updates and GET delicious recipes delivered right to you! Plus get my free e-cookbook too.
Thanks ~Diane