This is an APPETIZER that will knock your socks OFF!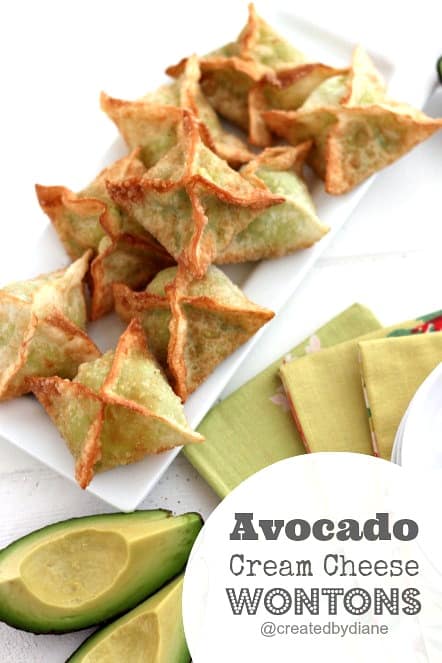 Don't miss one delicious recipe and get my FREE e-cookbook click here!
This is one appetizer that you will want to put at the top of you list to make.
And don't wait for some special occasion,
trust me,
you will want to make these PRONTO!
They are crunchy, creamy and delicious.
All the necessary components to a great appetizer if you ask me.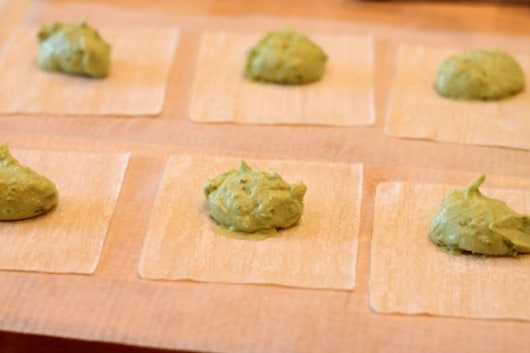 Wontons are so great, they look intricate, but are really easy to make and don't take as long as you would think. Before you know it you will have a whole plate full of these delicious pillows of yumminess.
Place a tablespoon of avocado cream cheese mixture into the center of each wonton wrapper.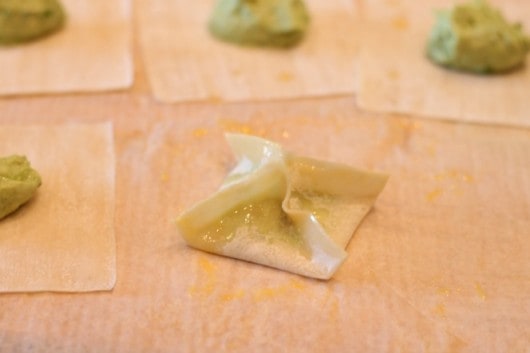 Apply egg wash to the edges of the wonton wrapper and press the sides together and make sure all the edges are sealed well so the filling doesn't come out when they are cooking.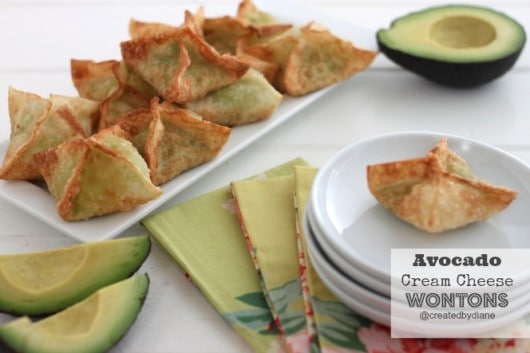 These are easy to make and in minutes you will have a hot and crispy appetizer.
With only a few ingredients you can make many batches of these if you eat them all up while making them and need more to share with everyone else.
Avocado Cream Cheese Wonton Recipe
Ingredients
1 ripe California Avocado
4 oz cream cheese (room temperature)
1 scallion diced
1 jalapeño diced really fine
1 teaspoon salt
24 wonton wrappers
1 egg
1 tablespoon water
oil for frying wontons
Instructions
Saute the diced jalapeño in a tablespoon of oil in skillet until it's softened
cut avocado and mash it until it's smooth
mix in cream cheese, scallion and jalapeño, along with salt until creamy and smooth
fill each wonton wrapper with 1 tablespoon of the mixture
mix egg and water in small bowl
rub the edges of each wonton wrapper with egg wash and fold all 4 corners to the center closing the wonton and sealing the seams together so the filling doesn't come out when fried
Place wontons into a pan of heated oil at 350-375 degrees (I use a 2 quart saucepan with a couple inches of oil)
fry wontons until golden in color,
drain on paper towels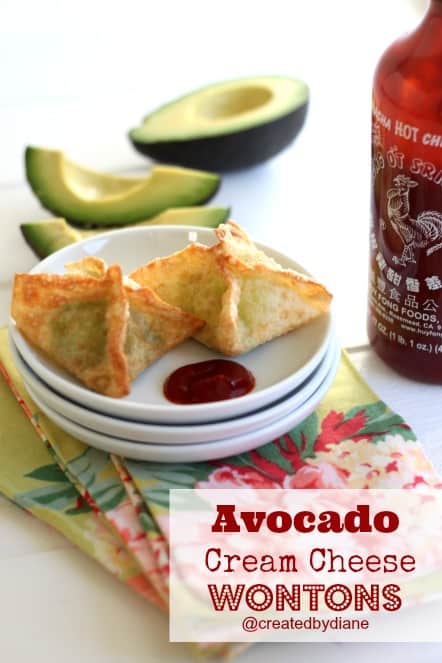 If you like a little spice in your life, you will love these dipped in Sriracha!
Looking for more APPETIZER Recipes, I have a round up of my top 10 EASY Appetizers Recipes coming up tomorrow!