Snowman Gingerbread Cookies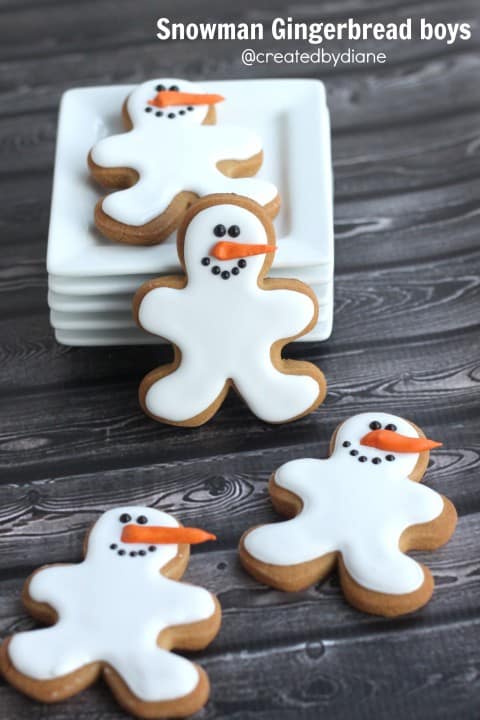 Frosty the Snowman Cookies
Oh it's not snowing here….YET, but it sure is cold enough to.
I miss making a snowman and snow angles, so now I just make them in cookie form.
The good part about it is, I don't have to go outside to have fun!
I don't have to bundle up, get knee deep in the cold snow, or have my hands freeze off.
I just wind up with flour on my clothes. Which can easily be dusted off.
So RUN right into the kitchen and bake up a batch of these cuties and share them with friends.
It'll be like making a snowman when you were a kid, only different. And sweeter!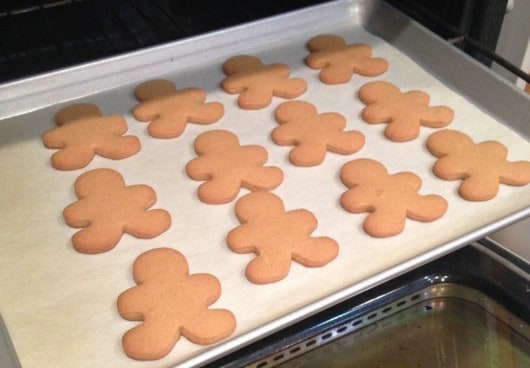 I use THIS Gingerbread Spice Cookie Recipe.
I made the orange noses so that I had them for some SNOWMAN CUPCAKES and these, so if you have a chance to make the noses ahead of time, they will dry nice so you can transfer them. If you want you can pipe the noses onto the cookies, I wanted Big FUNNY Noses so piping them onto wax paper worked great. Instructions for making royal icing details are here.
I outlined and flooded the cookies with white royal icing and a #2 tip, then went back and added the noses before the icing completely set up. If the icing sets up, just add a dot of icing to the back of the nose to "stick" it in place on the cookie.
Pipe the eyes and mouth with black royal icing and a #1 tip.
I think I need to go put on the Frosty Movie now…..just to hear him say, "Happy Birthday"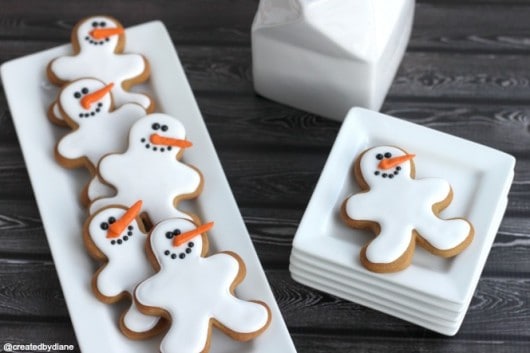 What's your favorite Christmas MOVIE, I need to get a few to watch over the next week, maybe it'll become mine too.