S'more Toffee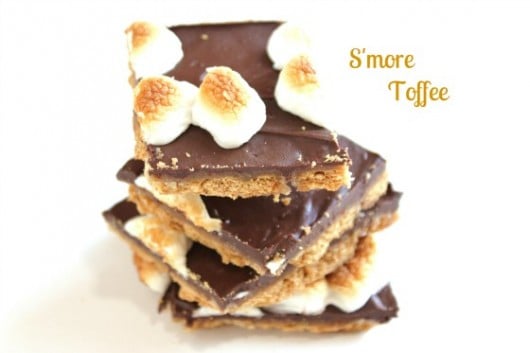 Comfort food at it's easiest
and S'mores sure are comforting
just like an old quilt.
Speaking of old quilts…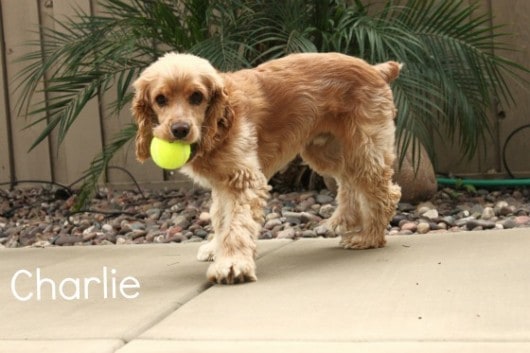 did I mention we got a dog a couple months ago? Meet Charlie
I've never had a dog before, yes really not even growing up!
So Charlie really is adorable and sweet. He is a one year old Cocker Spaniel. I took one look at him at the local shelter and just HAD to have him.
He doesn't just chew on tennis balls though.
He chewed my daughters baby quilt, no she's not a baby anymore, the quilt is 14 years old and was in beautiful condition. My mom made it for her. Charlie chewed to get a ribbon on it and made a big whole in it, I will have to beg my mom to fix it. Wish me luck, my daughter was crushed.
Ok back to comfort food……S'more Toffee
This easy to make S'more Toffee is my new favorite S'more treat!
Take a look how easy this is….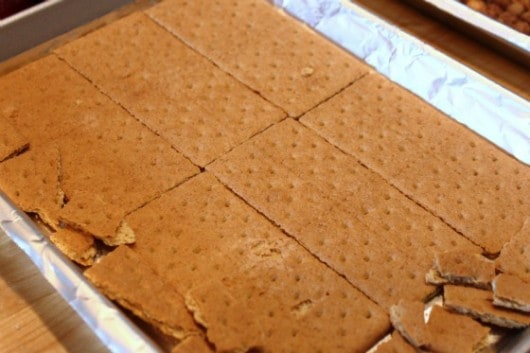 place graham crackers on foil lined baking sheet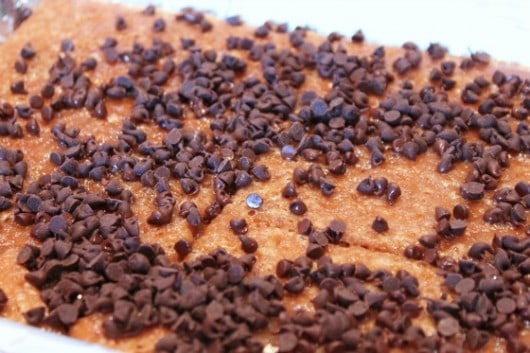 Heat butter and sugar, (this makes toffee). Pour Toffee over graham crackers, add chocolate chips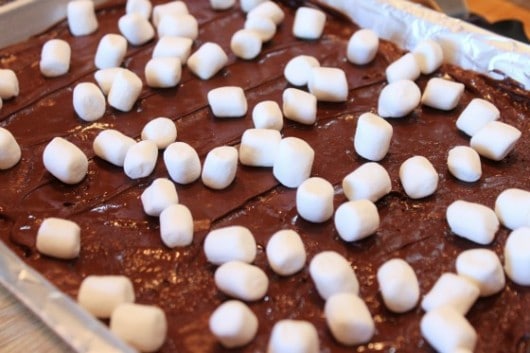 spread melted chocolate chips and top with mini marshmallows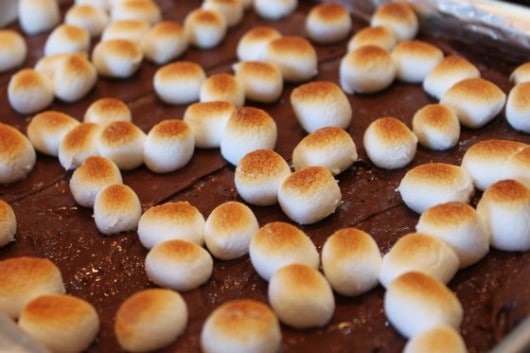 place under broiler to toast marshmallows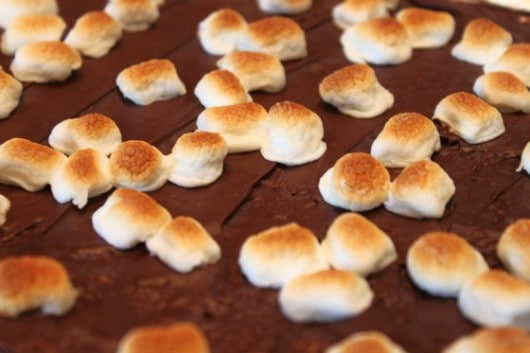 chill in refrigerator. Cut and serve.

Ingredients
8 graham crackers
1/2 cup butter
1/2 cup brown sugar
1 cup mini chocolate chips
1 cup mini marshmallows
Instructions
Preheat oven to 400 degrees
Line a 1/4 sheet pan (13x9) with non-stick foil
line pan with graham crackers
Boil butter and sugar for three minutes in medium saucepan (this makes toffee)
Pour toffee over graham crackers,
bake for 8 minutes,
remove from oven ,place chocolate chips on warm toffee the heat will melt the chocolate, Spread chocolate with spatula evenly over graham crackers and toffee
Place marshmallows on top of chocolate and place under broiler for 1-2 minutes until they are toasted. Watch carefully, marshmallows burn easily.
Place pan in refrigerator for 30 minutes or until chocolate is chilled and firm.
The foil allows you to lift the toffee out of the pan so you can easily cut it on a cutting board.
*semi sweet mini chocolate chips firm up quickly for me in the refrigerator, and they melt quickly. Milk chocolate doesn't seem to get as firm, and sometimes stays soft. So I prefer semi-sweet or dark chocolate.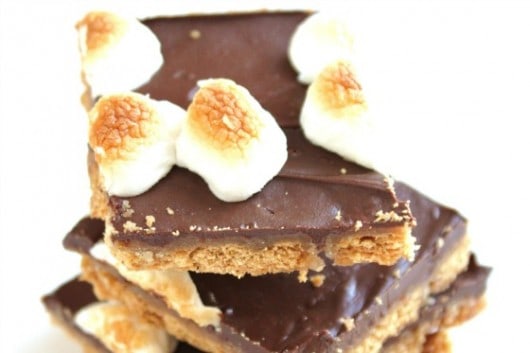 These would be fun to bring to a cookout, picnic or beach.
I love how easy they are to make!
If you want to see more S'more treats, take a look at these