S'more Cobbler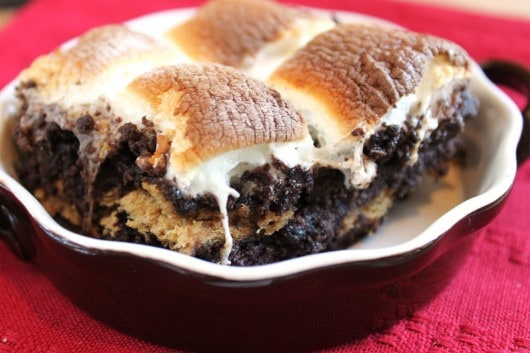 I'm under no illusion that summer seems to be coming to an end, but with the high temperatures and cool but
with the high temperatures and cool nights there is no better time to make S'mores.Except that you may not have the time to sit, roast and chat with all the homework and projects being piled on. As well as meetings, back to schools nights and sports. No better time then to try this S'more Cobbler. It doesn't take long to prepare and while you're eating dinner you can have this in the oven, so you are ready to relax and enjoy at
Except that you may not have the time to sit, roast and chat with all the homework and projects being piled on. As well as meetings, back to schools nights and sports. No better time then to try this S'more Cobbler. It doesn't take long to prepare and while you're eating dinner you can have this in the oven, so you are ready to relax and enjoy at
As well as meetings, back to schools nights and sports. No better time then to try this S'more Cobbler. It doesn't take long to prepare and while you're eating dinner you can have this in the oven, so you are ready to relax and enjoy at
It doesn't take long to prepare and while you're eating dinner you can have this in the oven, so you are ready to relax and enjoy at your convenience.
T.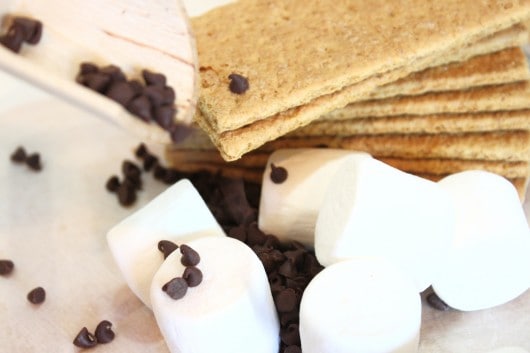 This simple ingredients always taste so good together, don't they?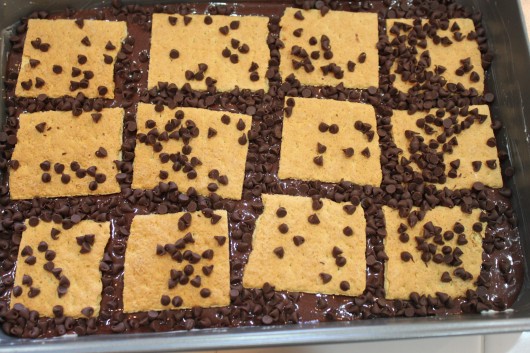 mmmm…looking yummy!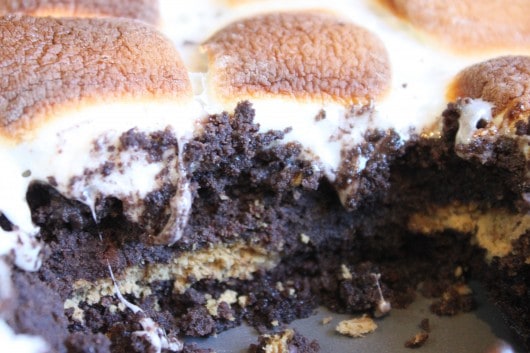 I let the marshmallow cool a few minuted before cutting. It was sticky, but what s'more isn't?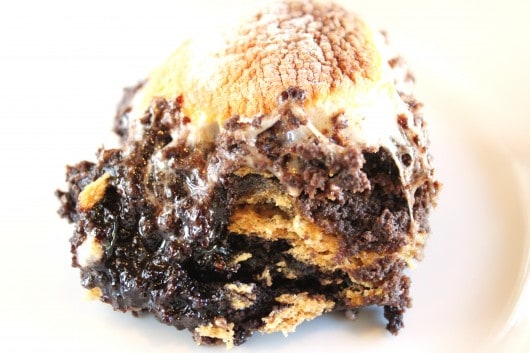 The melted marshmallow is the perfect topper to this S'more.
Below is the recipe and instructions for the S'more Cobbler.
*Before placing marshmallows on top, mix any dry cake with fork into butter.
S'more Cobbler (printable recipe)
1 box chocolate cake mix
1 cup whole milk
1 5oz chocolate pudding (cook&serve)
1/2 cup butter
6 whole graham crackers
1/2 cup mini chocolate chips
40 large marshmallows
Combine milk and pudding mix and place into greased 13×9 baking dish
Place graham crackers (broken in half) on top of pudding mixture with space in between each one
Add 1/2 cup mini chocolate chips
Spread DRY cake mix over top and place the butter by tablespoons on top of dry mixture.
Bake at 350 degrees for 25 minutes. Mix slightly so there isn't large areas of dry ingredients.
Add marshmallows and bake for 8-10 minutes and if needed 1-2 minutes under a high broiler until brown.