Caramel Apple Oatmeal Cobbler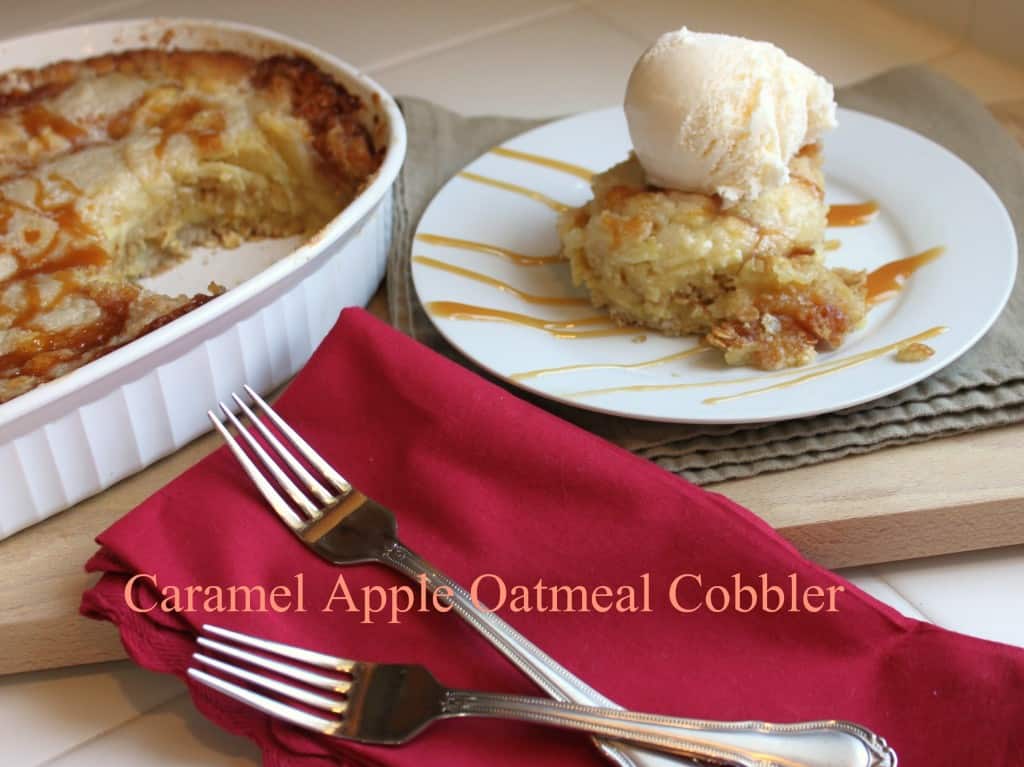 Caramel apples are such a great combination that combining them in this easy Caramel Apple Oatmeal Cobbler will make it a fun treat to have again and again.
Fall bring all the joys of apple picking…I miss going to my local apple orchard I visited since I was a child and having fresh apple cider with apple cider donuts.
Now I settle for baking my own apple cider donuts and anxiously waiting for a leaf to turn colors here.
Fall is the perfect time for baked apple treats along with delicious Oatmeal goodies.
I will be making more Salted Caramel Oatmeal Chocolate Chip Cookies real soon too.
Onto the cobbler: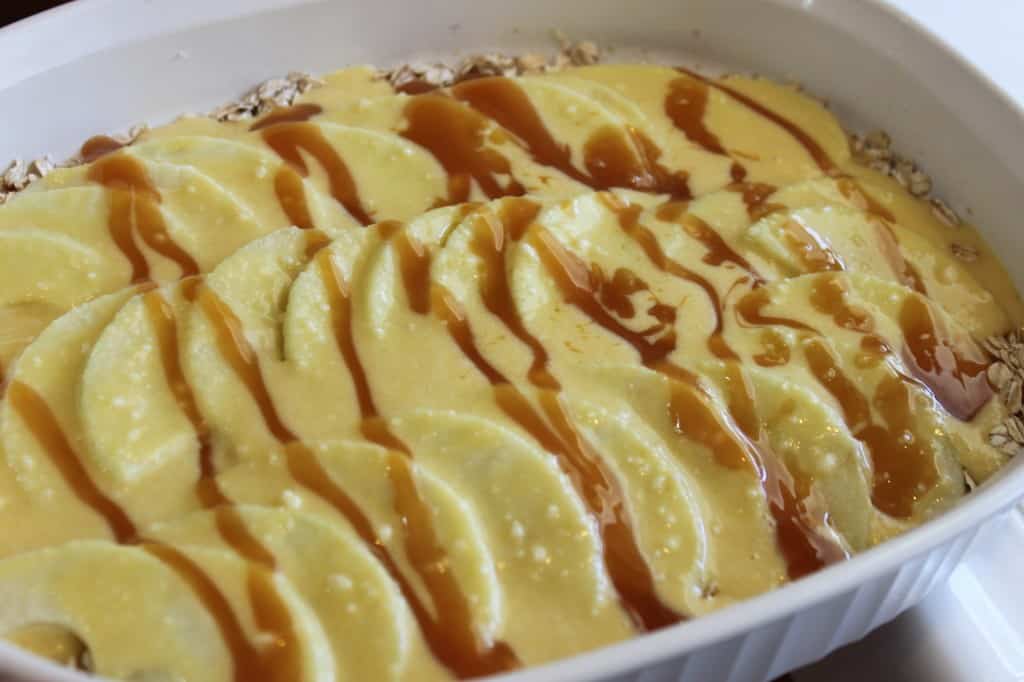 A few simple step and your on your way to this baked apple yumminess. Layering the oatmeal, apples along with pudding and caramel…..just one more layer and then top it off with…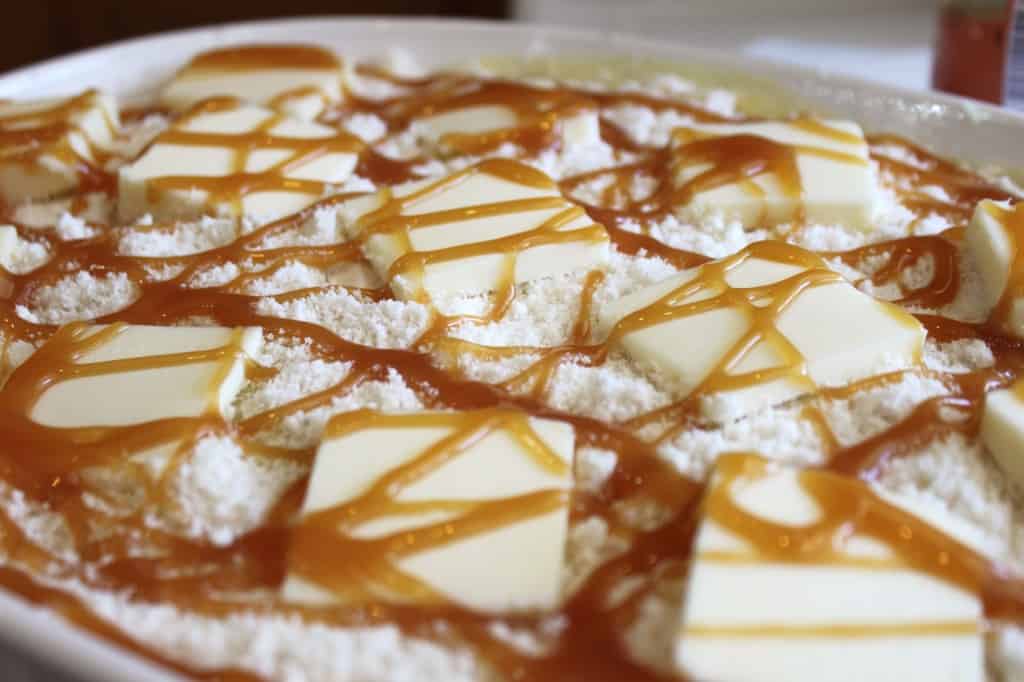 BUTTER 🙂 of yes, yummy butter and a drizzle of caramel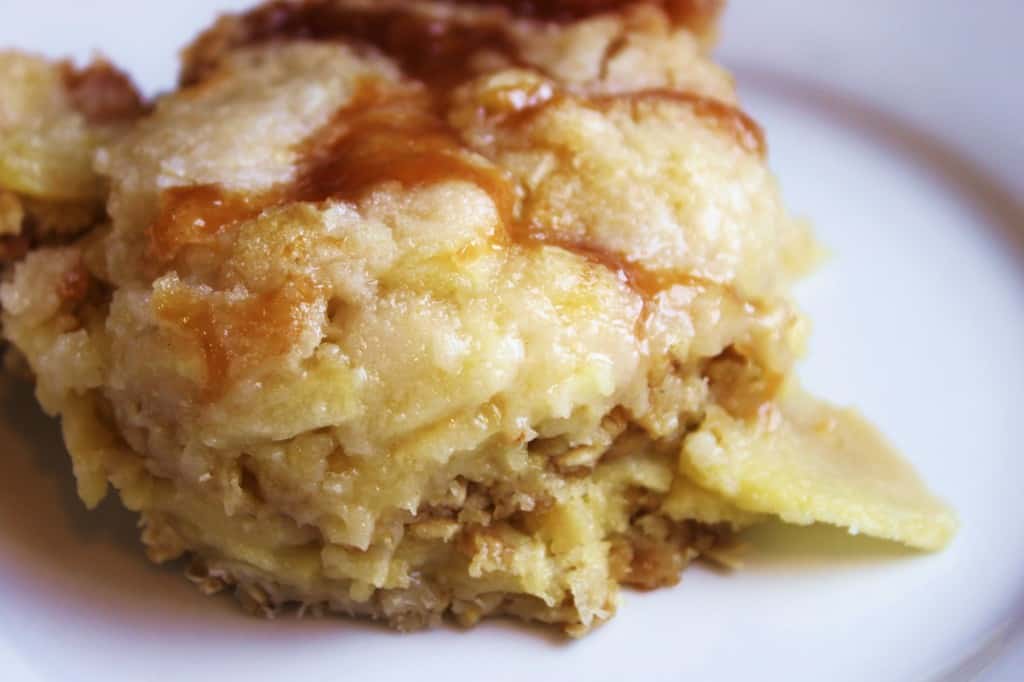 I sliced the apples on a spiral apple slicer, which made the peeling and slicing process go very quickly.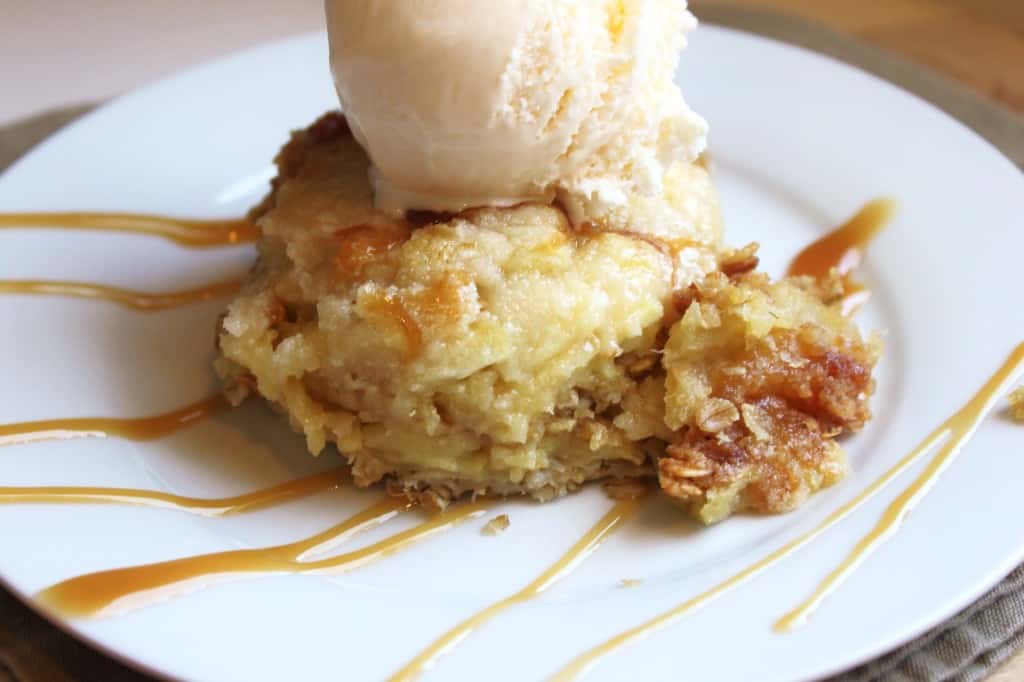 Caramel Apple Oatmeal Cobbler
Ingredients
3 large granny smith apples (peeled and sliced)
2 cup oatmeal
1 package sugar cookie mix
1 5oz. vanilla pudding (cook&serve)
1 cup milk
1/2 cup butter
1/2 cup caramel syrup
Instructions
Grease 13x9 casserole dish
place oatmeal on the bottom of dish then place 1/2 the sliced apples
mix vanilla pudding with milk and 1/2 of the package of sugar cookie mix.
Spread 1/2 of the pudding mixture on top of the apples.
drizzle 1/4 cup of caramel
add the other 1/2 apple slices
add 1 cup oatmeal
spread on remaining 1/2 of pudding mixture
pour the remaining 1/2 of sugar cookie mix on top and cold butter sliced into pieces and drizzle with caramel syrup.
Bake for 30 minutes at 350 degrees.
This is great served hot with ice cream…yes I love my apple desserts served A la Mode, don't you?