Quick Chicken Pot Pie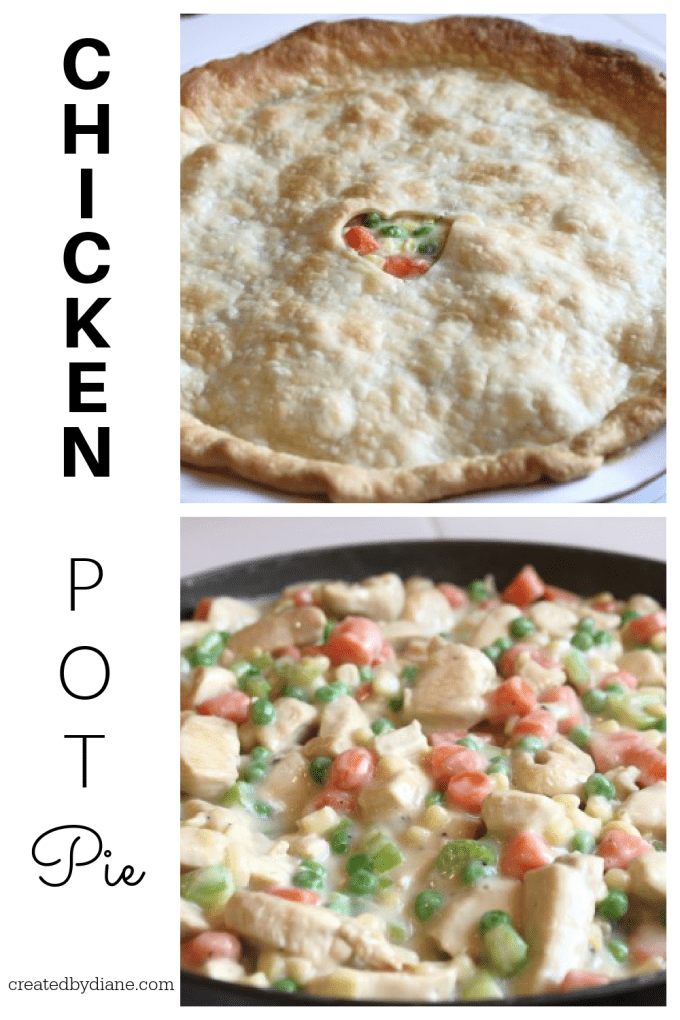 Weekends seem to fly by faster than any other time of the week.
Before I know it, it's Sunday night and there is dinner to be made, lunches for school, and everything else to be sure the week will start off well. I prefer to have a well-planned out Sunday dinner. The type of dinner that has everyone walking into the kitchen on their way somewhere and they find themselves just hanging around hoping to get a taste before it's all done.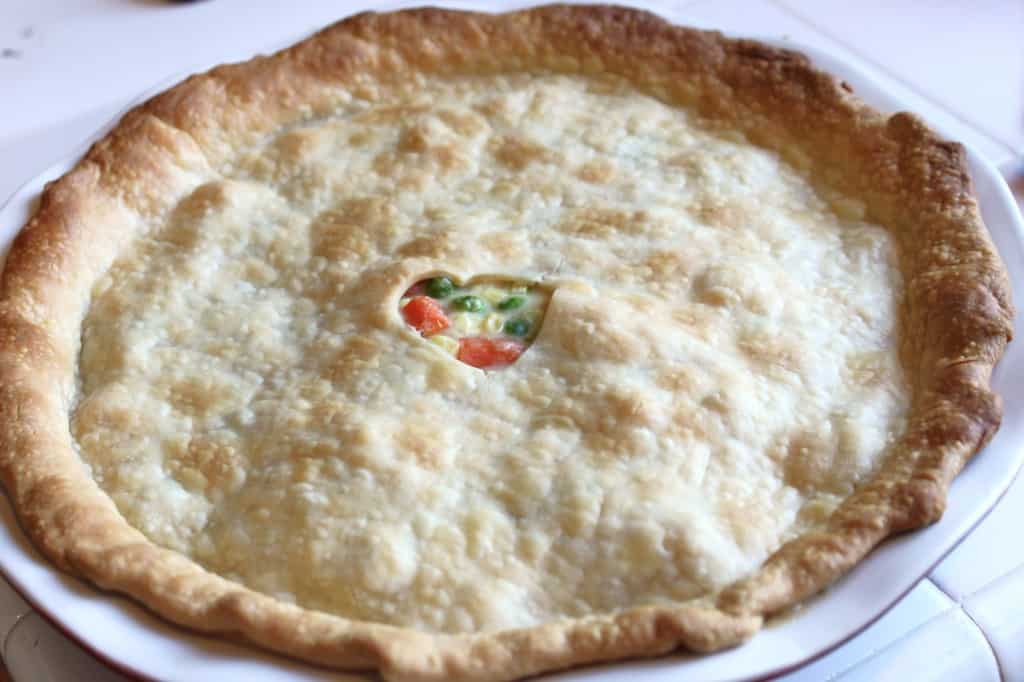 This was not one of those Sundays.
This one was the type that went kind of like this…
Oh…WOW….it's dinner time and I haven't given it any thought.
I did have boneless skinless chicken breasts in the fridge, but really no plan for it.
As I took the package of chicken out of the fridge, I saw a package of ready-made pie crust in the back…hmmm…I like pie 🙂
but really, I need to focus on dinner, hmmm..maybe it's a Chicken Pot Pie kind of night, I thought to myself.
So I checked in the freezer and sure enough peas and corn, back to the fridge for carrots, celery and yep, sure enough, there was some onion in there that would really help this dish out.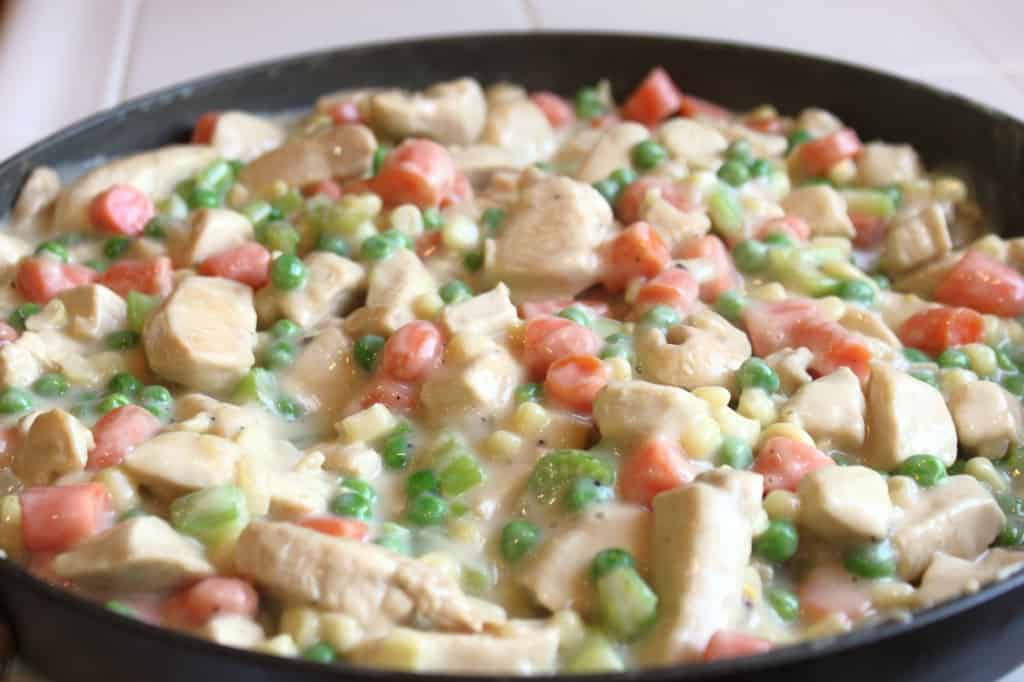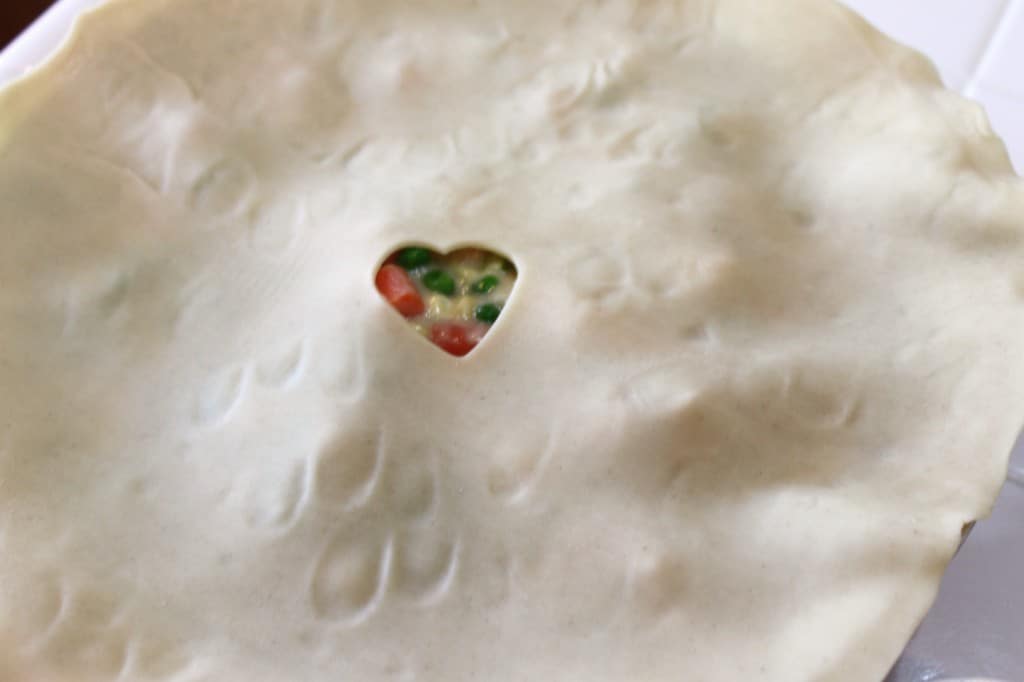 Pie crust stretched just enough to cover the outer edge of the pie plate.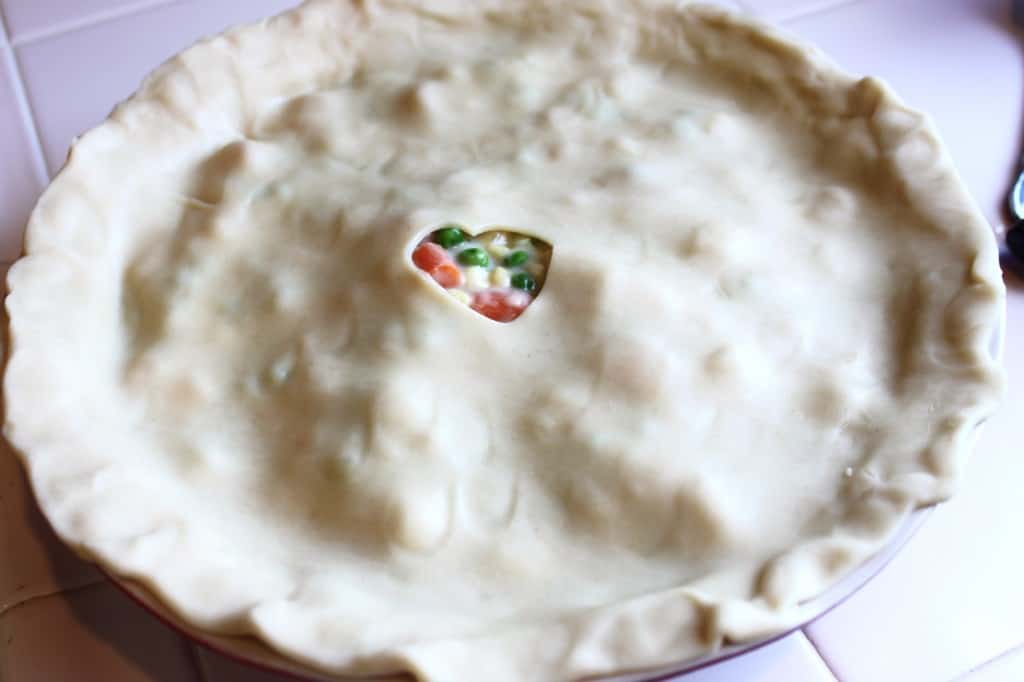 press edge onto the side of pie plate, it will shrink a little when baked.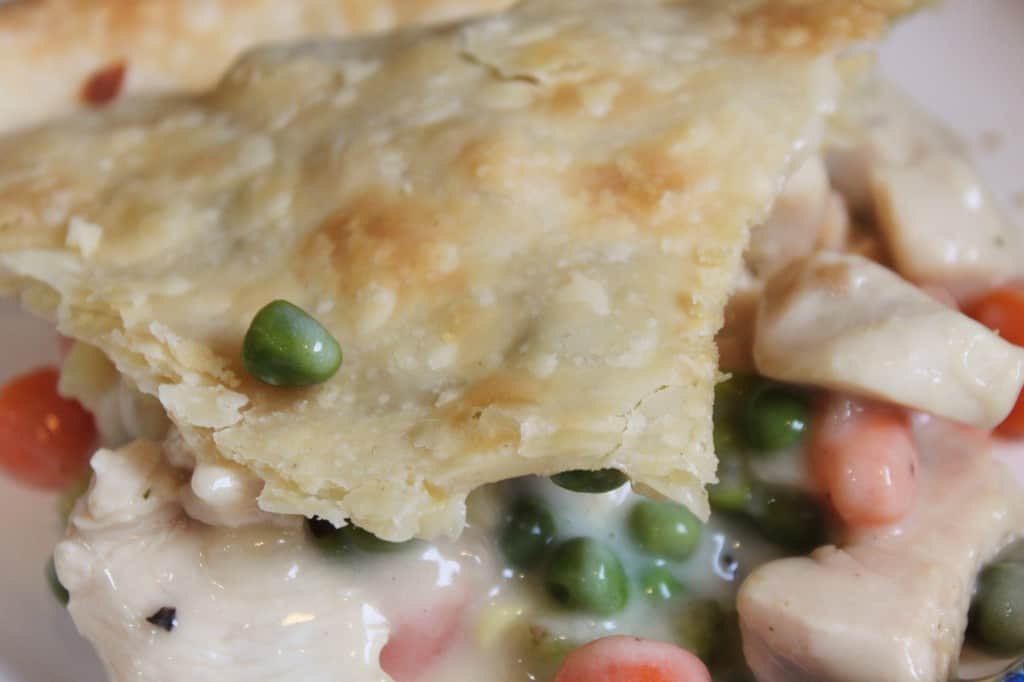 Oh how I love Chicken Pot Pie, this was sure quick and easy and smelled like I'd slaved over it all day.
 
I used a purchased pie crust for this one, but have made it many times with fresh pie crust I've made be sure to check out that recipe here.
Slow cooker chicken is perfect for this recipe. Another option is to use a rotisserie chicken if you don't have the time to cook chicken or want chicken for many recipes easily made in a crockpot.
Quick Chicken Pot Pie
A really delicious comfort food recipe that can be made quickly. Adjust the recipe according to the amount of serving you need, this recipe can be easily doubled and piled high if desired.
Author:
Diane Schmidt, Created by Diane
Ingredients
1 refrigerated ready-made pie crust
2 boneless skinless chicken breasts (approx.1 lb of chicken)
1 cup carrot diced
2 stalks celery diced
1/4 onion diced
1 cup frozen corn
1 cup frozen peas
1 1/2 cups milk
1 Tablespoon chicken flavor (I use Knorr Dry Chicken Flavor)
2 Tablespoons corn starch
Salt and Pepper
Instructions
Dice chicken and place into a heated skillet with a tablespoon oil, cook on all sides for two minutes. Add onion stir for a minute, then add carrot celery corn, and peas, heat for a couple of minutes. Mix chicken flavor and corn starch with milk, then add to skillet heat thoroughly. Check chicken to see that it's cooked. Place chicken mixture into buttered pie plate, top with pie crust. The pie plate I used is large and I pressed the pie crust out with my fingertips to stretch it on a cutting board and used a small cookie cutter to cut a vent hole before I placed it onto the pie plate. Bake at 400 degrees for 15-20 minutes.