Coconut Frosted Brownies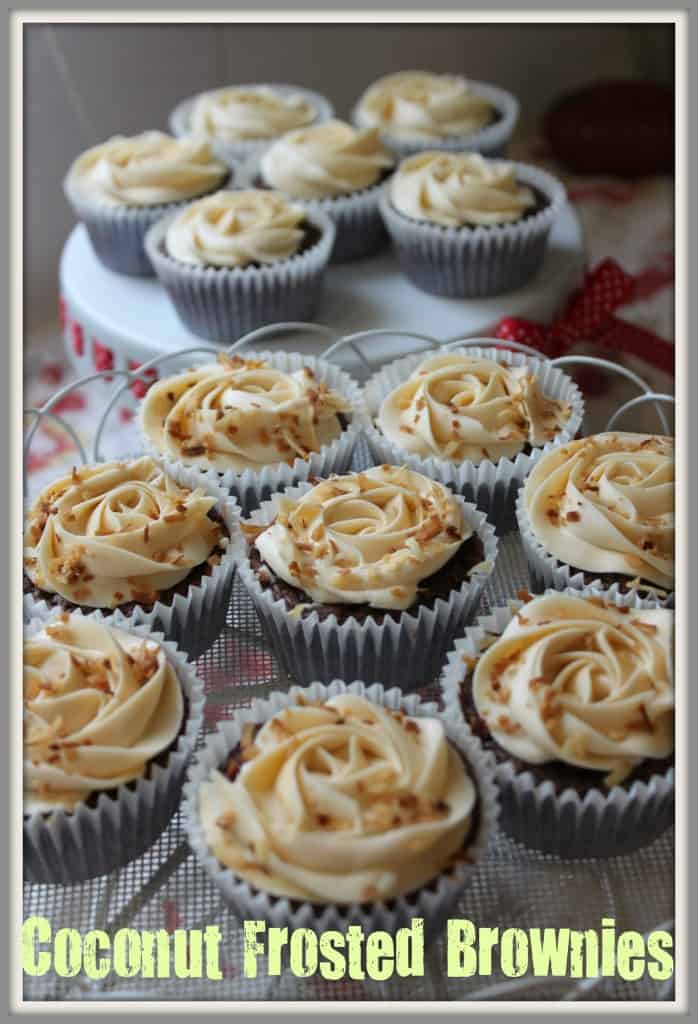 I may have mentioned it a time or two before, I love coconut. Combining coconut and brownies would only make them twice as delicious, don't you think?
Well it sure was right, they were delicious!
Coconut chocolate brownies and coconut frosting are a winning combination!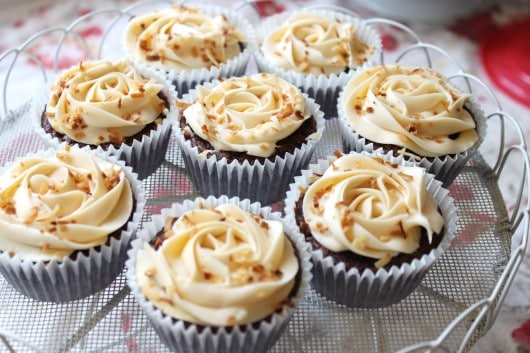 Toasted coconut have been a favorite of mine since I could remember. I heat of a skillet and stir coconut until it's golden in color, the smell fills the house and before I know it everyone is in the kitchen waiting to be the taste tester. Funny it's like they've never tried toasted coconut before 🙂 all of a sudden they can't wait to help me wash the pan either. I toast a bunch at a time and place it in a glass jar with a lid so that I have plenty on hand, it's just wonderful topped on this
faux banana ice cream too 🙂
These brownies are so quick to make, use a package brownie mix and add a teaspoon coconut emulsion to it, bake the brownies in cupcake liners for 18 minutes at 325 degrees. Set the timer for 15 and check them every minute, there is nothing I don't like more than a dry brownie, so check often and don't over bake.
While they are baking make buttercream frosting and add a teaspoon coconut emulsion. I added a drop of egg yellow food coloring to give it a warm toasted color.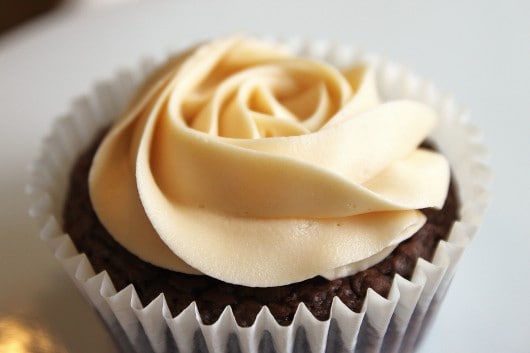 Place a 2D tip in the piping bag and pipe on the roses, want to pipe on roses like these here is a how-to video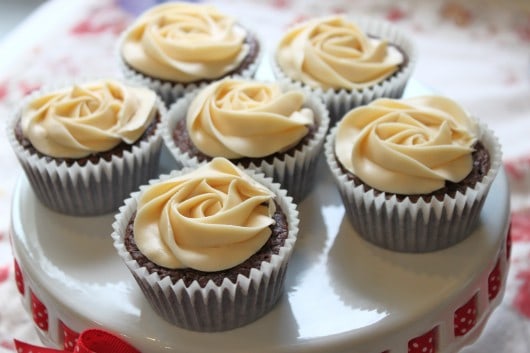 I left some of them plain and some were sprinkled with toasted coconut, to no surprise they were all devoured!