Cotton-tail Cupcakes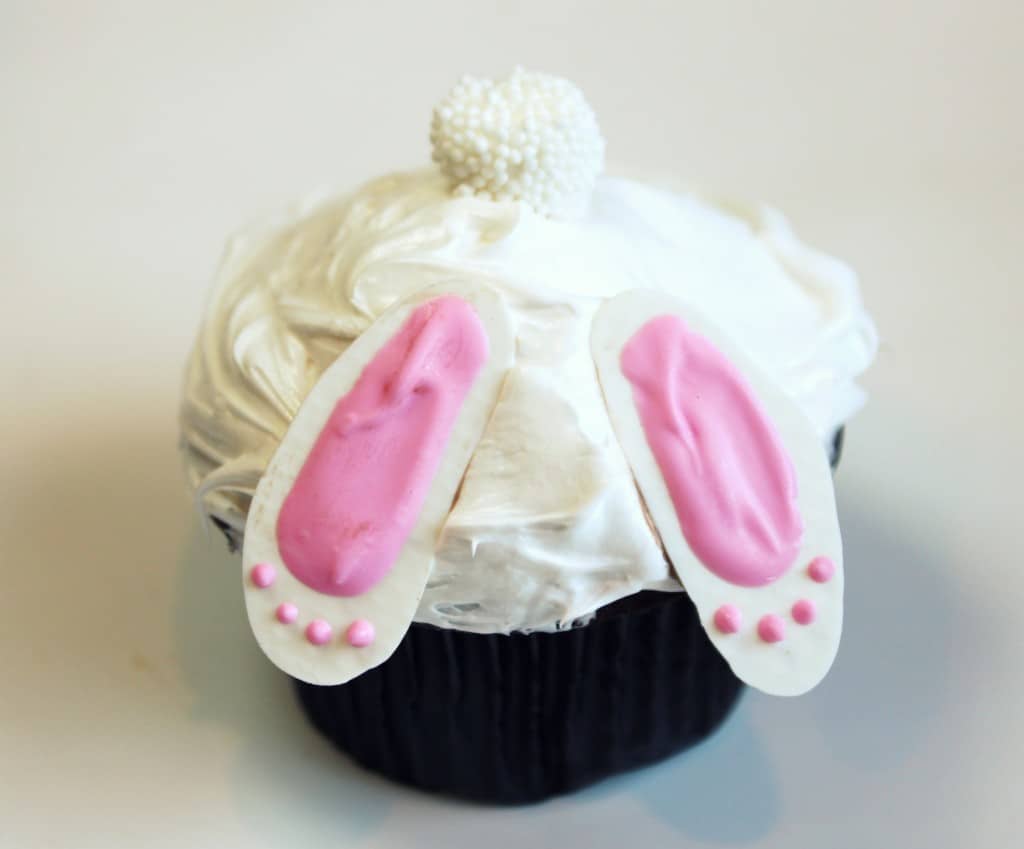 These bunny butt cupcakes are cute and easy to make and will look totally cute on your Easter dessert table!
Easter is almost here!
Eggs are being colored, baskets filled with
jelly beans, speckled eggs, marshmallow peeps and oh so much more.
This little "funny bunny" wanted to get in on the action!
These cupcakes are fun and easy to make. I melted white chocolate and put it into a plastic bottle. Then piped on an oval shape onto wax paper, chilled them. When they were firm, I added some pink candy melts with a toothpick and tiny spatula. Chilled the feet again for a few minutes until they were hard. I frosted these chocolate cupcakes with fluffy white frosting, topped the cupcakes with the feet and moistened a mini marshmallow then rolled it into nonpareils.
Hippity-Hoppity Easter is on its way!!!!
I made Rice Krispie treats and posted them earlier this week, but forgot that I had some in the fridge. I put the mixture into plastic eggs, added a lollipop stick and dipped them in dark chocolate. Then drizzled them with some pink candy that I used on the feet for the bunny. Oh..chocolate covered treats are YUMMY!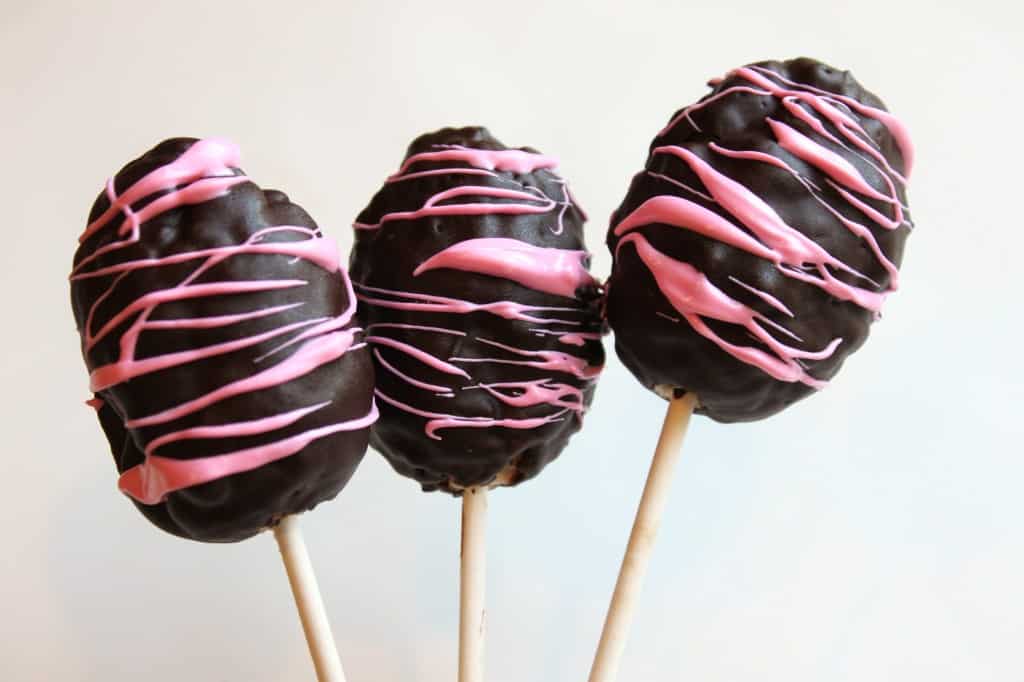 What a fun 3D Easter Egg!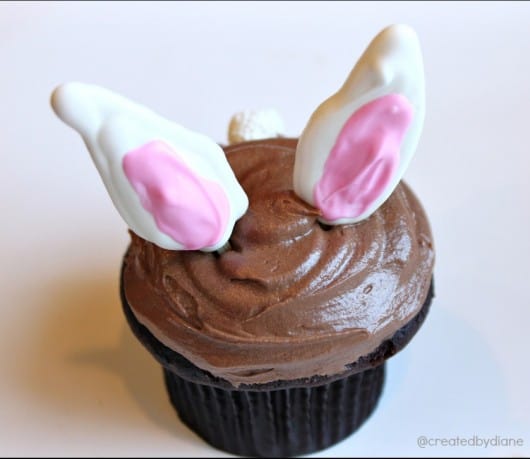 Just as easy as it was to pipe the white chocolate out for bunny feet, you could do ears and a round dot for the tail with nonpareil sprinkles.