I really couldn't resist making Red Velvet Donuts!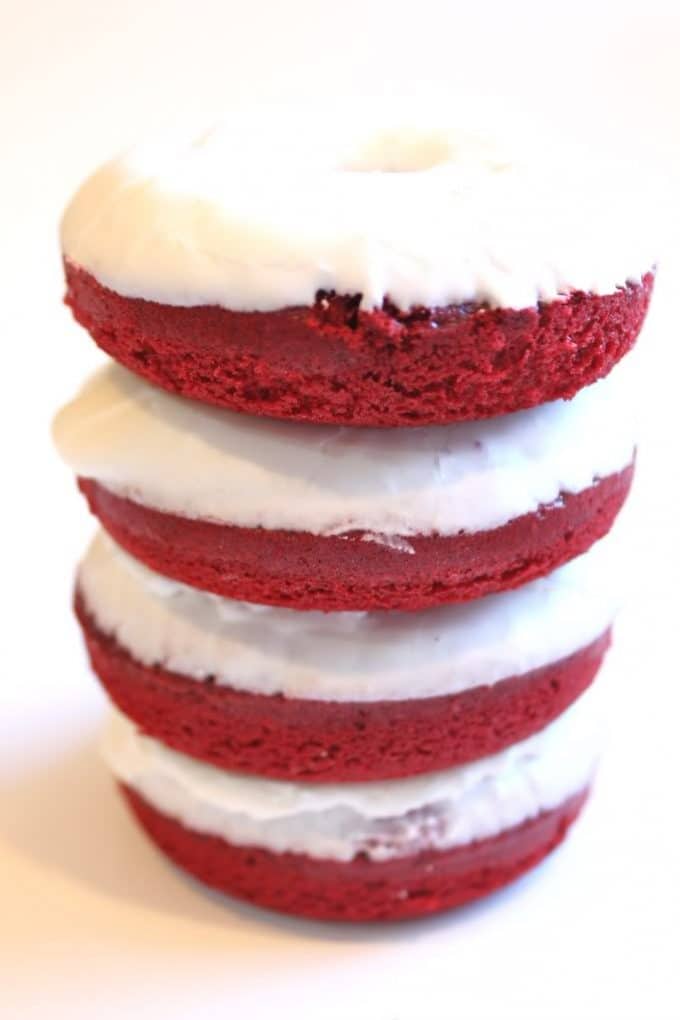 I used the same recipe I did when I made this Red Velvet Cake. I thinned cream cheese frosting (click link for recipe) with a little more milk and dipped the donuts then applied sprinkles and red velvet crumbs.
Printable Red Velvet Recipe
No matter how you stack it, I like red velvet!
Even plain they look so pretty!
bake at 325 degrees begin checking at ten minutes.
for more great baked donuts look here: apple cider donuts, pumpkin donuts. Making them fat-free does give them a chewier texture so if you don't prefer it, add two tablespoon butter or oil to the recipe.
I baked the donuts in nonstick donut pans like this. I found them at a local store, they are also available on Amazon for about $10.