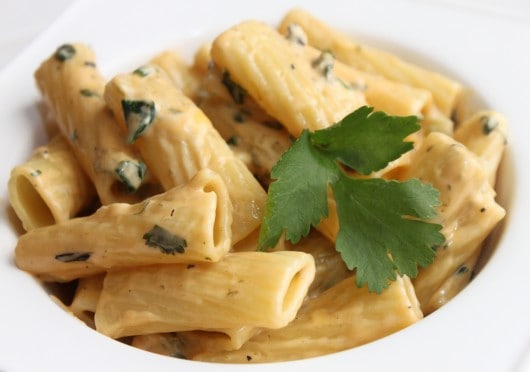 This was made by pure chance. The chance that I was hungry and I had left over Stuffed Jalapeno Bread with Bacon spread.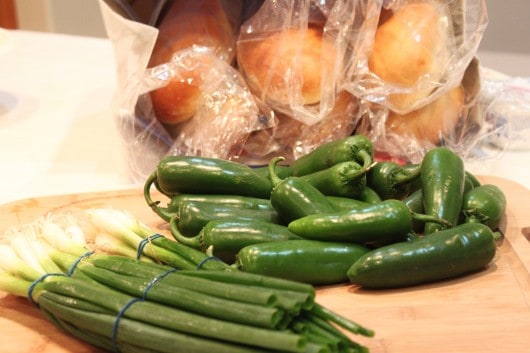 I recently made five loaves of Stuffed Jalapeno Bread and mixed up just a bit to much of the spread. I couldn't decide if I needed 5 or 6 loaves of bread, so I made 5 and had some of the spread mixture left over. The spread is a mixture of roasted jalapenos, cream cheese, cheddar cheese, scallions and cilantro.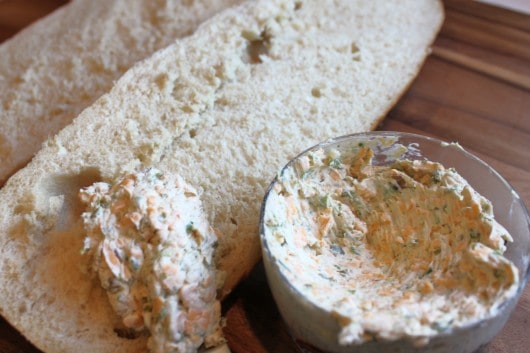 On top of the pasta I put the spread, since the pasta was hot the cheese began to melt. I heated it in the microwave for 20 seconds and viola, I created a new favorite.
One bite and I wondered why I hadn't thought of it before, it's mac and cheese meets Jalapenos and bacon. I know you don't see bacon in the bowl above…neither do I. I took this photo and then took one bite and realized I forgot the bacon. How could I have forgotten the bacon, I'm still not sure. I did add it on and stick my dish under the broiler to heat up the crumbled bacon, so trust me on this, don't forget the bacon.
Recipe for Stuffed Jalapeño Bread
As we know bacon goes well on everything!!! I just heard a commercial on the radio today and I agree. I love the bag of cooked crumbled bacon I get a Costco. It's not like that bacon in a jar, that has a weird smell, it's real bacon, cooked and crumbled, anyway if you haven't tried it, go ahead. I love it and add it to so many dishes. Bacon is good on so many items like:
Buttermilk Cupcakes with Maple Frosting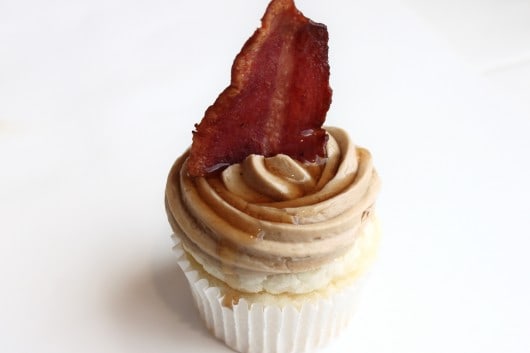 on a Pancake Cake
even Baked Potato Soup
which I'm sure will work over pasta nicely as well for a lighter version.
So if you're like me and make things in big batches and have some Stuffed Jalapeno Spread left over, here is a great use for it. Otherwise, start roasting those jalapenos so you can enjoy this delicious version of mac and cheese. Since Jalapenos, Cilantro, Scallions and pretty much why I love Mexican food so much, I thought it fitting to call this Mexican Mac and Cheese. Yes I am aware I didn't use macaroni noodles, I will next time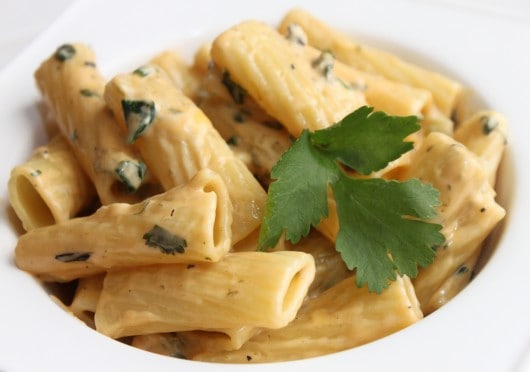 Printable Recipe for Stuffed Jalapeno Spread it's similar to my Cornbread Tamale Bites mixture.