If you're looking for a deliciously filling and great tasting low carb meal… this is it!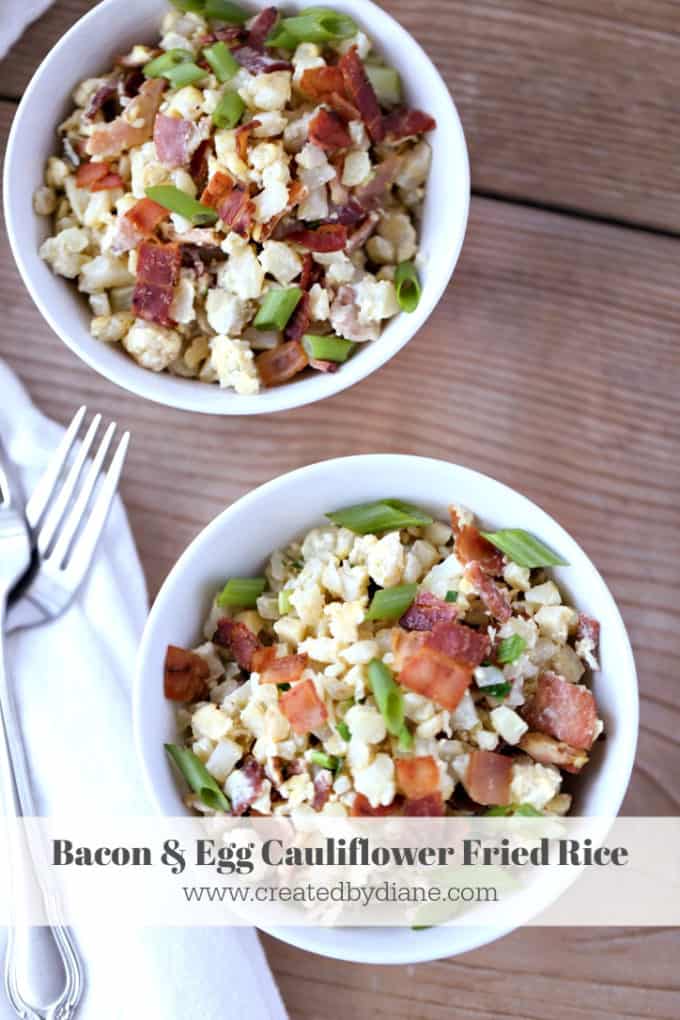 I cannot count how many times I've made this dish… it's numerous.
I was a huge fan of my Spaghetti and eggs when I ate carbs, but not that I eat primarily low-carb, I make this. 
I love that it is ready so FAST, 
that it has an amazing flavor,
the secret is the sesame oil… so flavorful! But if you don't have sesame oil, you can use some sesame seeds or a tablespoon of soy sauce.
And you can add in some veggies if you like: some shredded carrrots, broccoli, peas, white onions, and finely diced cabbage are great additions.
And just so you can see how simple this is to make, there's a VIDEO below.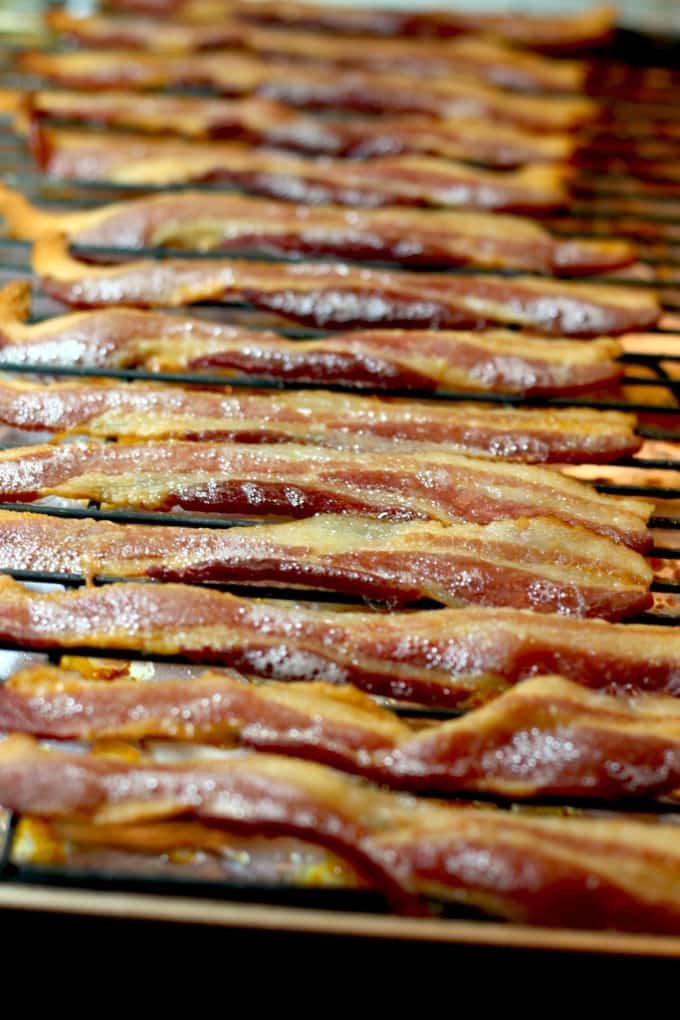 Crispy bacon… use precooked bacon, or cut bacon into small pieces and cook it before adding the rest of the ingredients.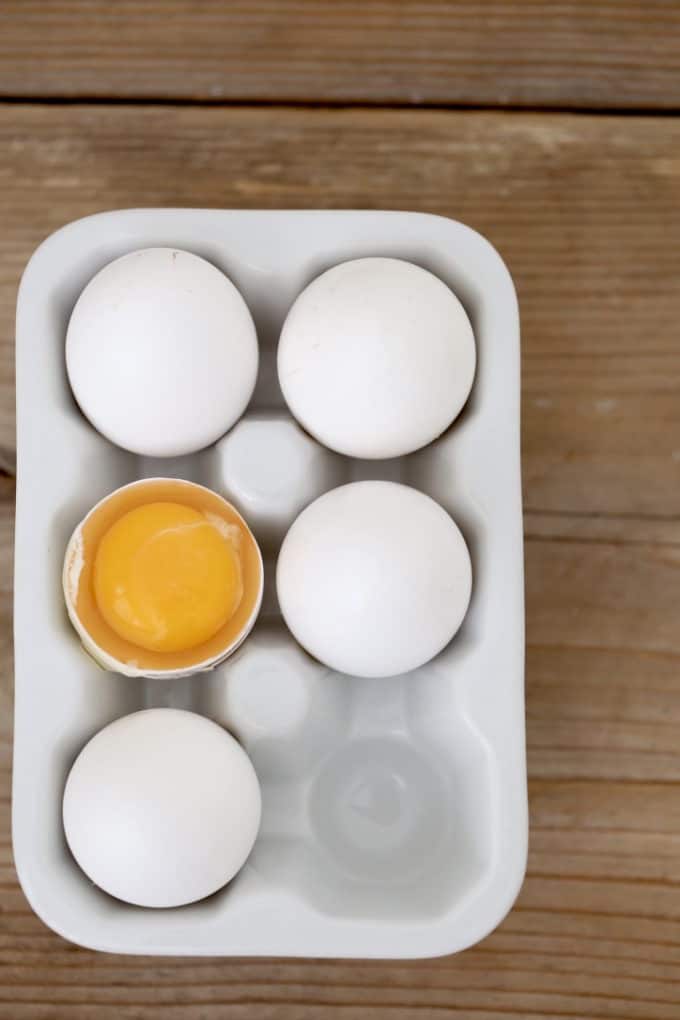 You can easily add more eggs if you'd like to expand the meal.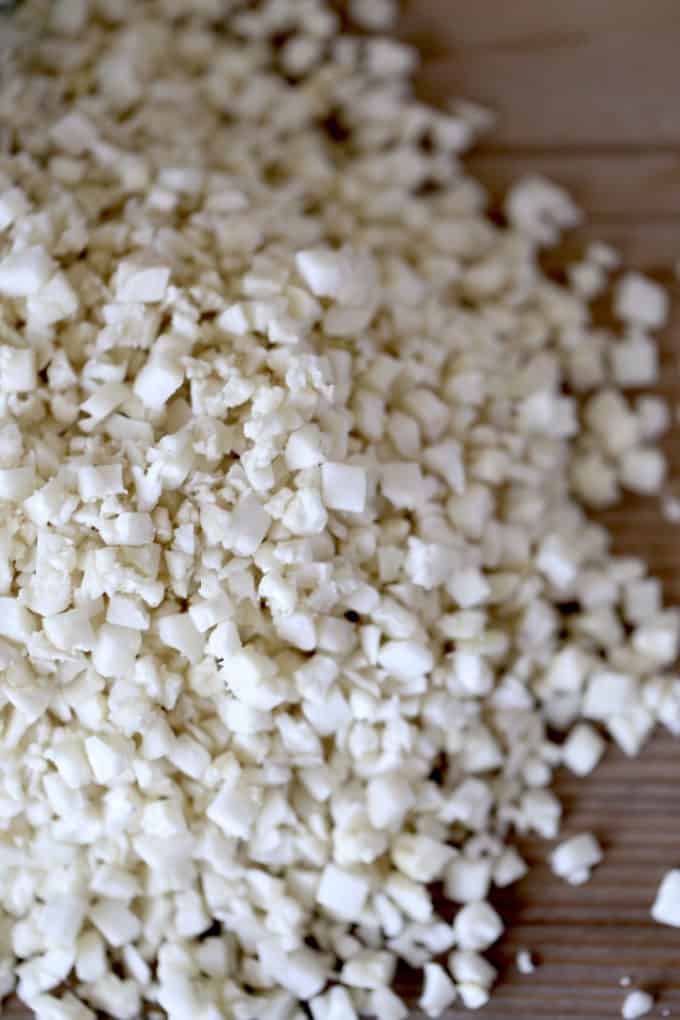 Use cauliflower rice or chop cauliflower, or grate it.
Keeping basics in the fridge and pantry is the KEY to quick meals for me. I eat lots of cauliflower so each week I buy it whole, and chopped (riced), as well as green onions, and plenty of eggs. 
I have a whole post on EGG: recipes, tips and uses it's a must-see!
And I LOVE bacon, I often buy cooked bacon strips at Sam's or Costco to have on hand, and I love baking thick bacon, take a look here is you want to see it.
You can find more of my videos HERE.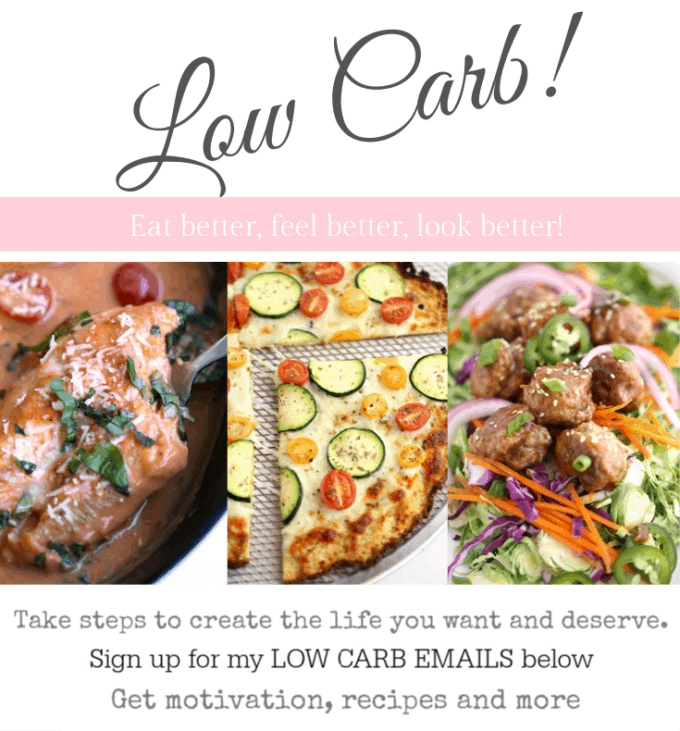 If you're interested in more LOW-CARB Recipes CLICK HERE, I send out special emails for those and they're full of motivation for keeping on track eating low-carb too and you'll recipes my 7 page low carb guide too.
Bacon and Egg Cauliflower Fried Rice
Ingredients
2 teaspoons sesame oil (or a tablespoon of soy sauce)
16 oz diced cauliflower
4 eggs
2 tablespoons water
5 slices of bacon, chopped
2 green onions, chopped
Salt and pepper to taste
Instructions
In a skillet over high heat place 2 teaspoons sesame oil, cook the pieces of bacon until crisp.
Add in the cauliflower and stir.
Then mix the water with the eggs until smooth.
Pour the egg mixture into the pan and coat the cauliflower, stir to combine and then spread evenly and place a lid on the pan to cook.
Add some green onions.
Add salt and pepper to taste. (if you're using soy sauce add that at the end of cooking)