Get ready for a delicious meatball that is full of delicious flavor and stuffed with veggies too.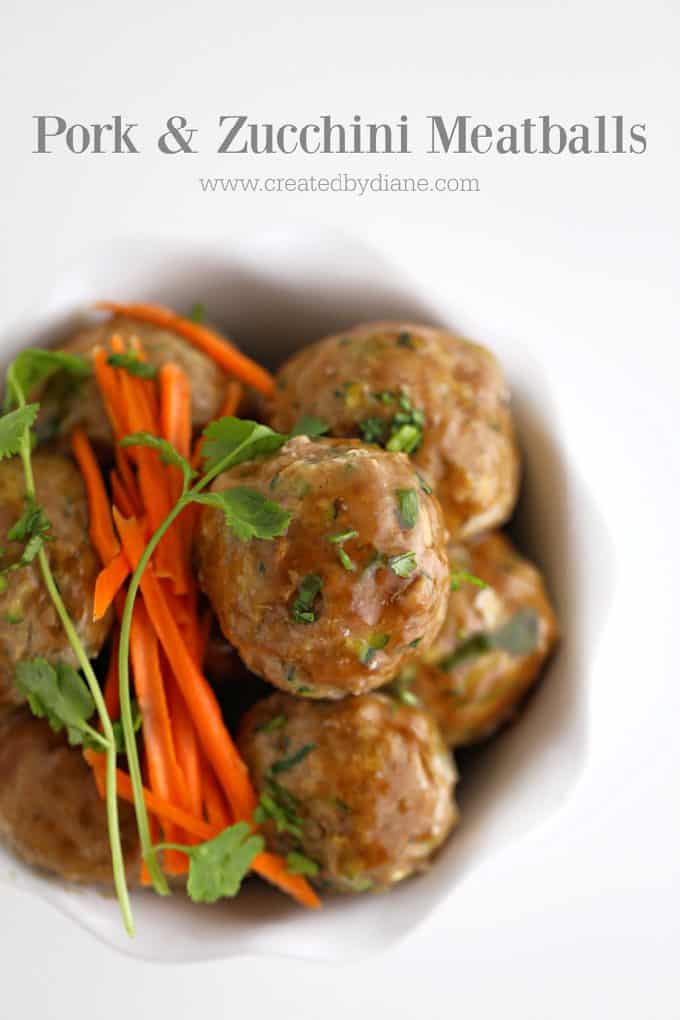 I just love easy delicious food that is ready fast,
these meatballs are the PERFECT fit to all those.
The glaze is so yummy, full of garlicky deliciousness.
In keeping with easy meals for low carb eating, these meatballs have an amazing flavor and will leave you satisfied without having to eat lots of fillers, carbs or sugars.
You may also like my recipes for: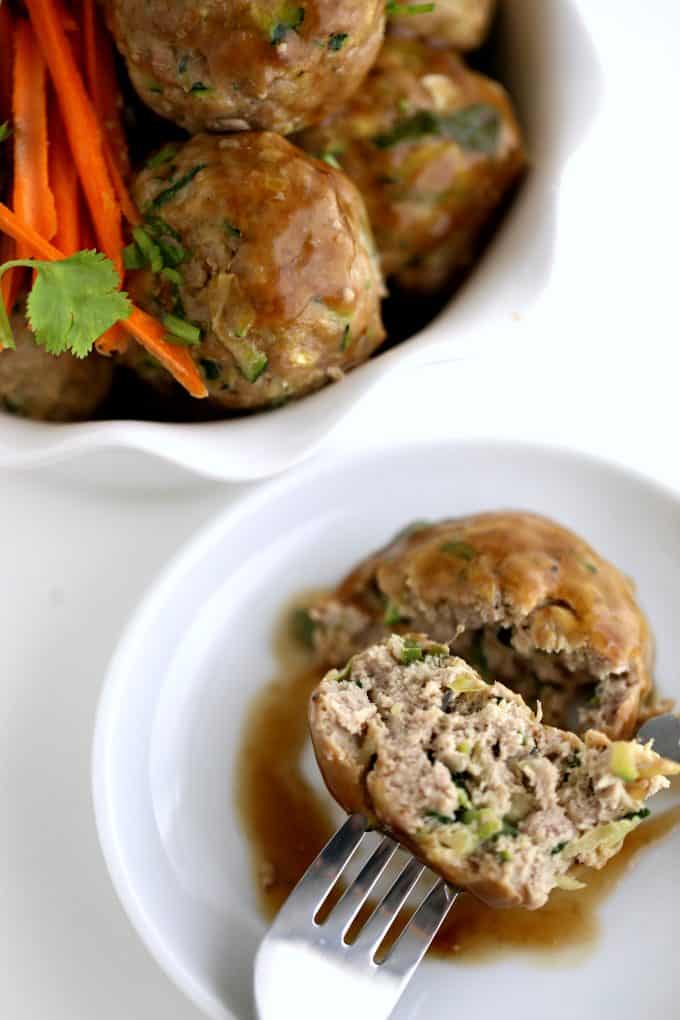 The zucchini helps keep the meatballs moist, it's always important when cooking meat/beef/pork to cook it to the proper temperature and not overcook it or it will be dry, especially when using lean meats.
Now onto the sauce, it's garlicky and delicious and really great on these meatballs, you can serve them up with some vegetables like cabbage, broccoli, and carrots for a great meal.
These meatballs are great with some sauteed brussels sprouts or cabbage and then add in some grated carrots and cilantro and even a squeeze of lime juice when serving for a great flavor combo.
I am a huge meatball fan, HERE you will find lots of my meatball recipes!
Meatballs are great served as a meal with a side dish of veggies, or as an appetizer especially for game day!
Glazed Pork and Zucchini Meatballs
Serves:
1 down medium meatballs
Ingredients
1 lb lean ground pork
1 egg
1 medium zucchini, grated
1 tablespoon soy sauce
1 teaspoon fresh garlic or 1/4 teaspoon garlic powder
1/2 teaspoon fresh ginger or 1/4 teaspoon ground ginger
1/4 teaspoon salt
pinch black pepper
sauce
1-1/2 cups chicken stock/broth
2 tablespoons soy sauce
2-4 tablespoons fresh garlic or 1 teaspoon garlic powder
1 teaspoon fresh minced garlic (or garlic paste which is what I used) or 1/2 teaspoon ground ginger
2 tablespoons cornstarch
salt and pepper to taste
Instructions
Mix together the ground pork with the eggs, grated zucchini, soy sauce, garlic, ginger, salt, and pepper.
Portion out and roll into meatballs and cook over medium-high in a skillet until they reach 165° or bake in the oven at 375 degrees until the internal tempo 165° is reached.
Prepare sauce by whisking the ingredients into the chicken stock/broth then heat it in a saucepan over medium-high heat until it comes to a boil.
Cover the meatballs in sauce, by rolling them in the saucepan or using a brush to apply sauce. The sauce is thin, it will glaze the meatballs, and you'll have some for dipping into. If you want the sauce thicker add a tablespoon more cornstarch when making it. The sauce thickens as it sets up, if serving immediately I sometimes make it thicker.