This tasty recipe will win everyone over!
The pork chops are tender and the sauce is yummy and pineapple makes it oh so delicious!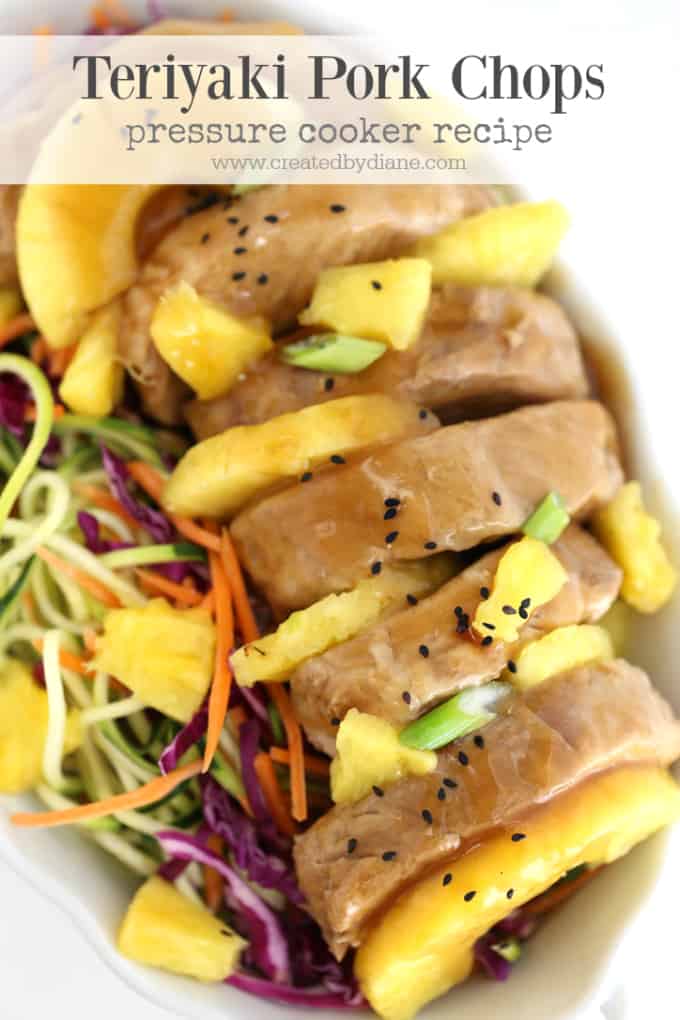 It's like a rainbow on a plate!
I've posted about how much I love using a pressure cooker, I'm happy to say I got a new one.
It's electric. Way better than the one I had to monitor on the stove.
Do you have an electric pressure cooker?
If not here are my top 3 reasons for getting one.
it saves time
it cooks meat tender as if you've been slaving over it all day
it's simple to use and needs no monitoring like old fashioned pressure cookers.
If you don't you can still make this recipe, just simmer the pork chops on low in a large pot until tender. (typically and hour and a half)
More pressure cooker recipes:
This is the pressure cooker I have and I love it!
It's an Instant Pot Duo Plus 60, 6-quart, 9-in-1 programmable pressure cooker. Here is a similar one I found on Amazon.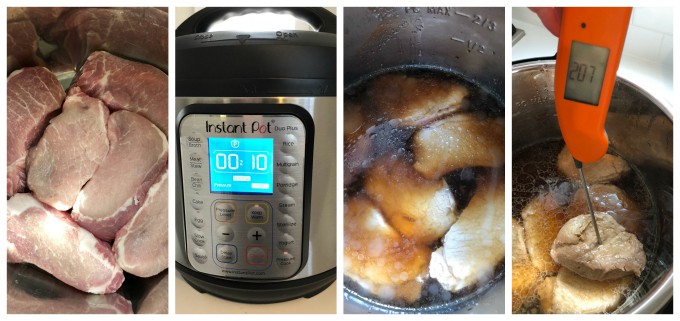 Place the pork chops in the pressure cooker with chicken broth and soy sauce, set the timer for 15 minutes and then you can either allow the pressure to release on its own or release the steam. (the photo says 10 minutes, I forgot to take the photo when I started and made the recipe twice to be sure of the timing)
The timing will depend on how much pork you're cooking and how thick the chops are.  I cooked 6 pork chops that were about 1 inch thick.
If your pork chops are thicker or you add more pork chops be sure to cover them with liquid, I made pork like this for other recipes as well and if the pork was out of the liquid they were tougher and not as tender. It doesn't seem to be the case with chicken, chicken is tender even if not covered in liquid.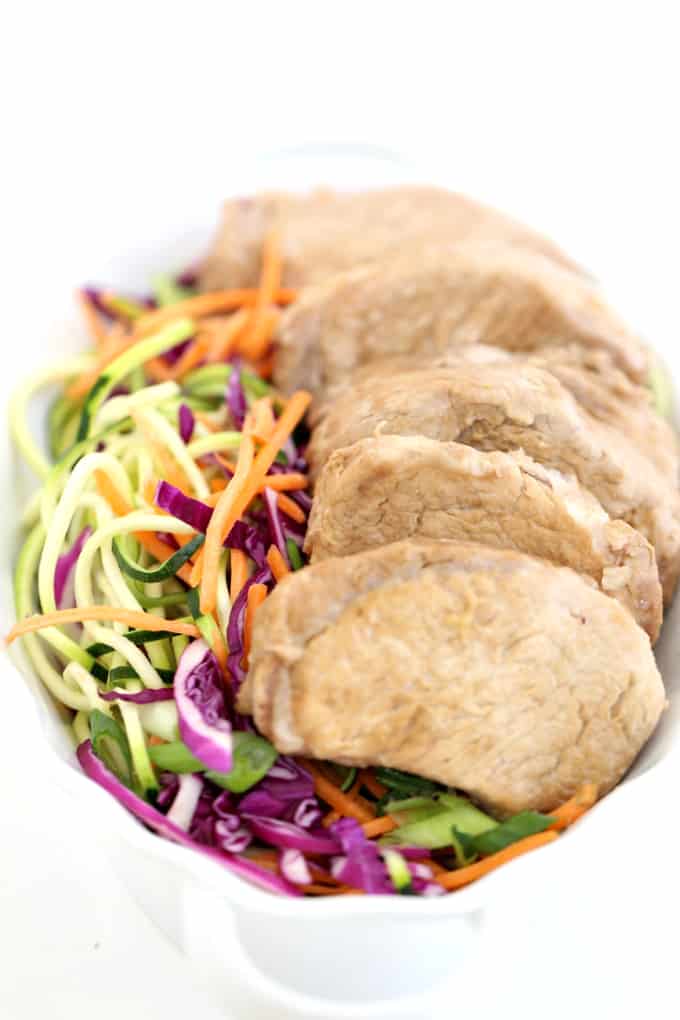 I used a spiral cutter and cut a couple zucchini, added julienned carrots, chopped green onions, and sliced red cabbage.
This meal is not only delicious it's colorful and satisfied my heave carb eating family!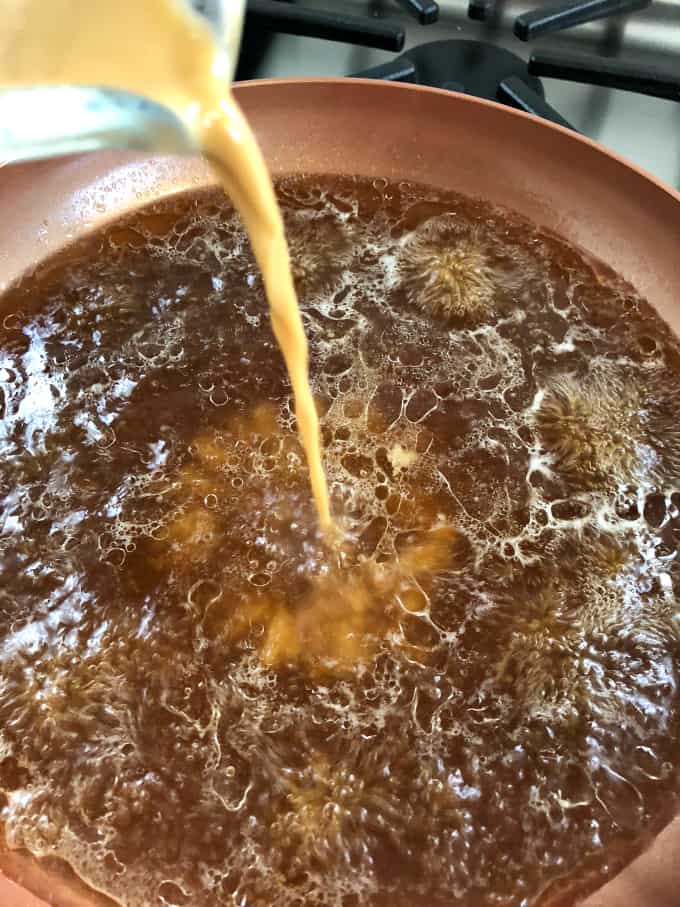 Take all the liquid from the pressure cooker and pour it in a skillet and add some 1/4 cup water mixed with a tablespoon of cornstarch.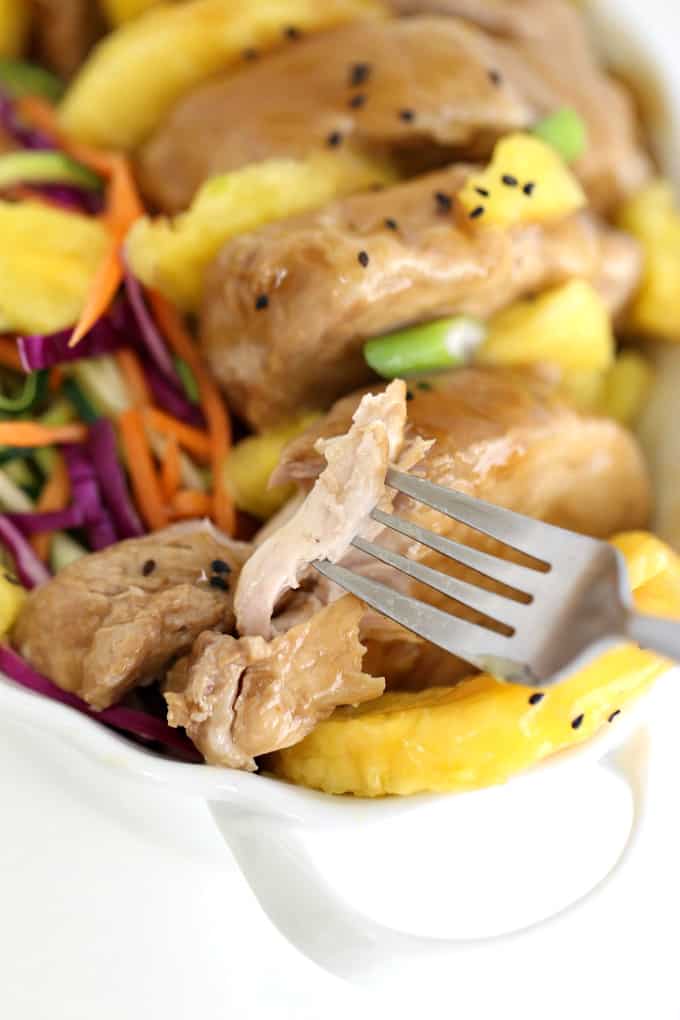 This dish is so great the pork is very tender (you could sub boneless skinless chicken if you prefer) and it's a really easy meal and has a delicious flavor that is easy to make fast. I like fast meals like this!
Teriyaki Pork Chops Pressure Cooker Recipe
Ingredients
2 1/2 lbs boneless pork chops
1 1/2 cups chicken broth
2 tablespoons soy sauce
1-20 oz. can pineapple rings in juice (you'll use the pineapple juice in the pressure cooker)
1/4 cup water
1 tablespoon cornstarch
sesame seeds
Instructions
In pressure cooker place pork chops, chicken broth, soy sauce and pineapple juice.
Set pressure cooker to 15 minutes.
Mix 1/4 cup water with cornstarch and place liquid in a saucepan over medium heat, then pour in cornstarch slurry as the liquid comes to a boil to thicken it.
Pour sauce over pork chops and top with pineapple slices and sesame seeds.
I served this over zucchini noodles, carrots, and red cabbage for a low carb meal, you can easily serve this over rice or pasta as well.