Eat your veggies…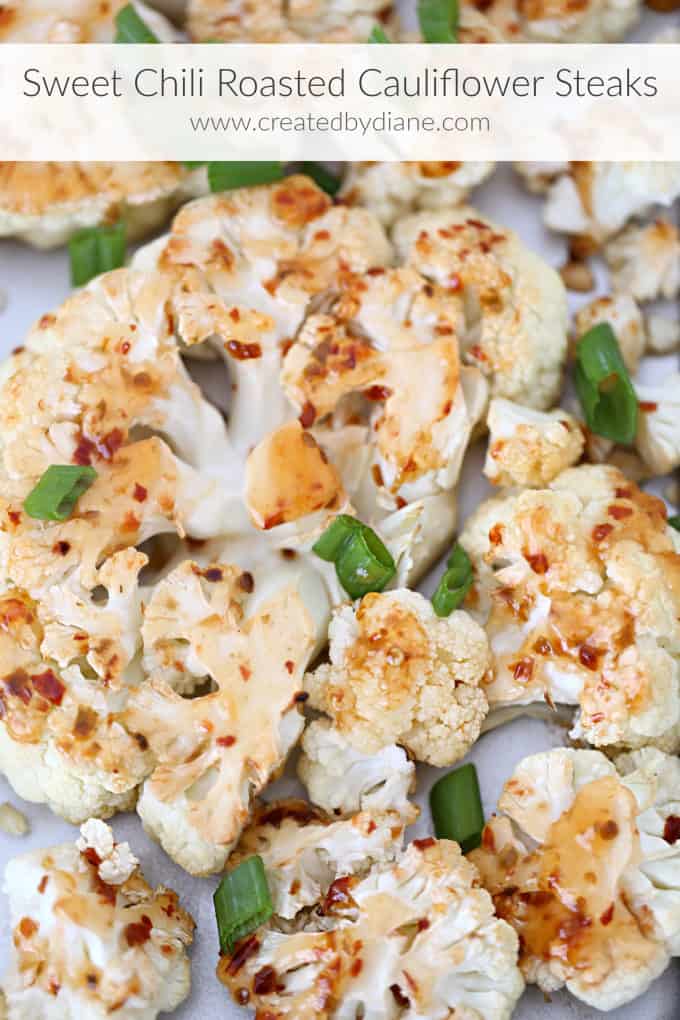 and enjoy every bite of them!
These sweet chili roasted cauliflower steaks are sweet and spicy and oh so delicious.
This is a great side dish alongside pork chops, roasted chicken or maybe some chicken meatballs.
It also makes a great main item if you're a vegetarian or want a light lunch.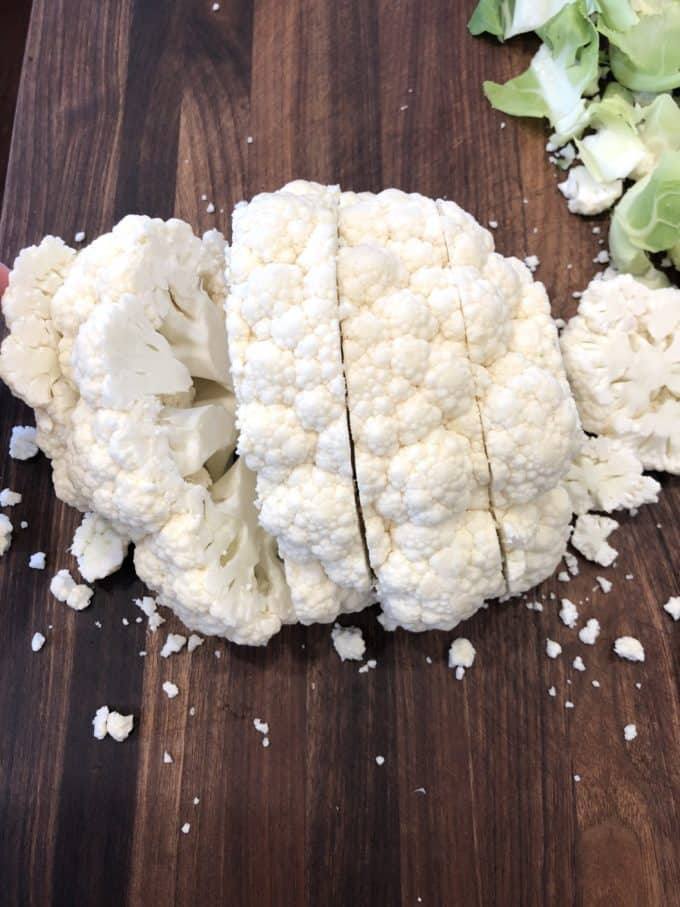 Slice the cauliflower in 1 – 1 1/2 inch slices and lay them flat on a baking sheet, slather on some sweet chili sauce (use a spoon or silicone brush) and roast in a 425° oven for 100-15 minutes or until cauliflower is tender when pierced. 
Once you remove the cauliflower from the oven, brush on some more sweet chili sauce.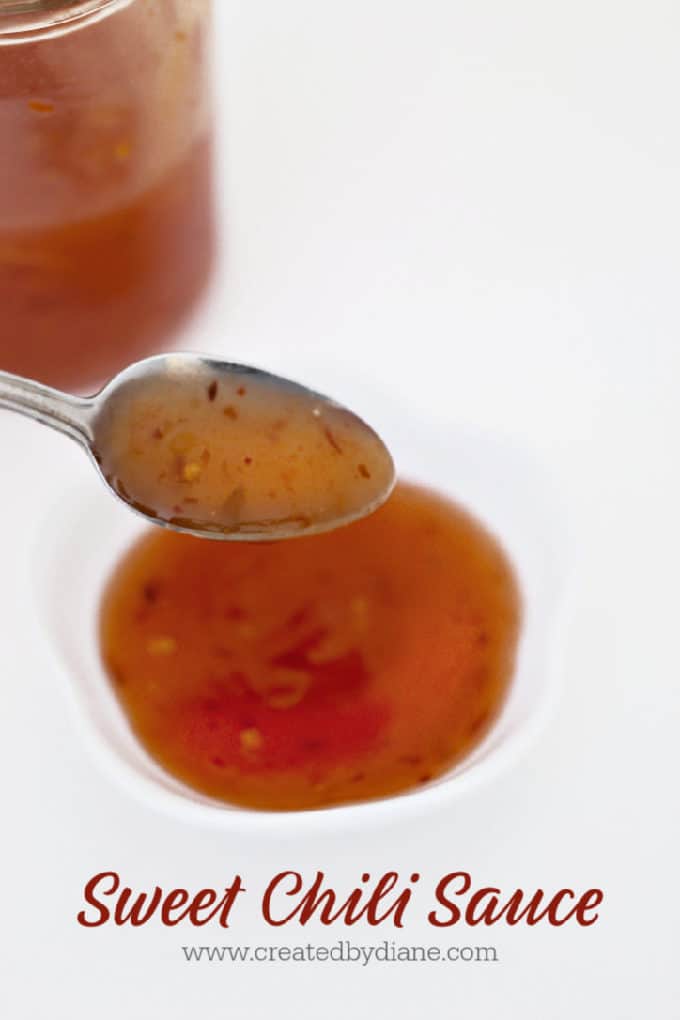 There are many varieties of sweet chili sauce, most available in the Asian aisle of the grocery store or you can use my recipe for Sweet Chili Sauce HERE AND be sure to check out that post to see my VIDEO on what else I use the sweet chili sauce for.
Homemade is always great, as you can adjust the flavor to your liking, make it sweeter, or spicier or tangier… anyway you like it… it's sure to be yummy.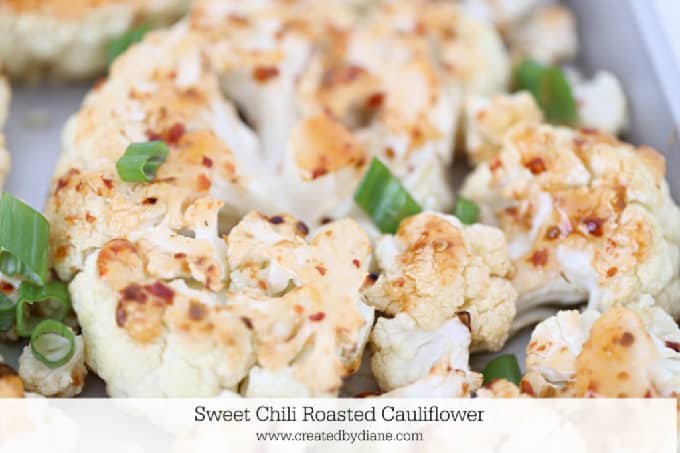 Sweet Chili Roasted Cabbage Steaks
Ingredients
1 head cauliflower
1/2- 1 cup sweet chili sauce (my recipes is linked here)
Instructions
Preheat oven to425°
Slice cauliflower 1- 1 1/2 inches thick and lay them on a baking sheet.
Brush or spoon sweet chili sauce over cauliflower.
Roast cauliflower for 10-15 minutes or until tender when pierced.
Remove cauliflower from the oven and top the cauliflower with more sweet chili sauce.