Soup is the all-time healer, comforter, filler upper and all-around best choice for delicious dinner time.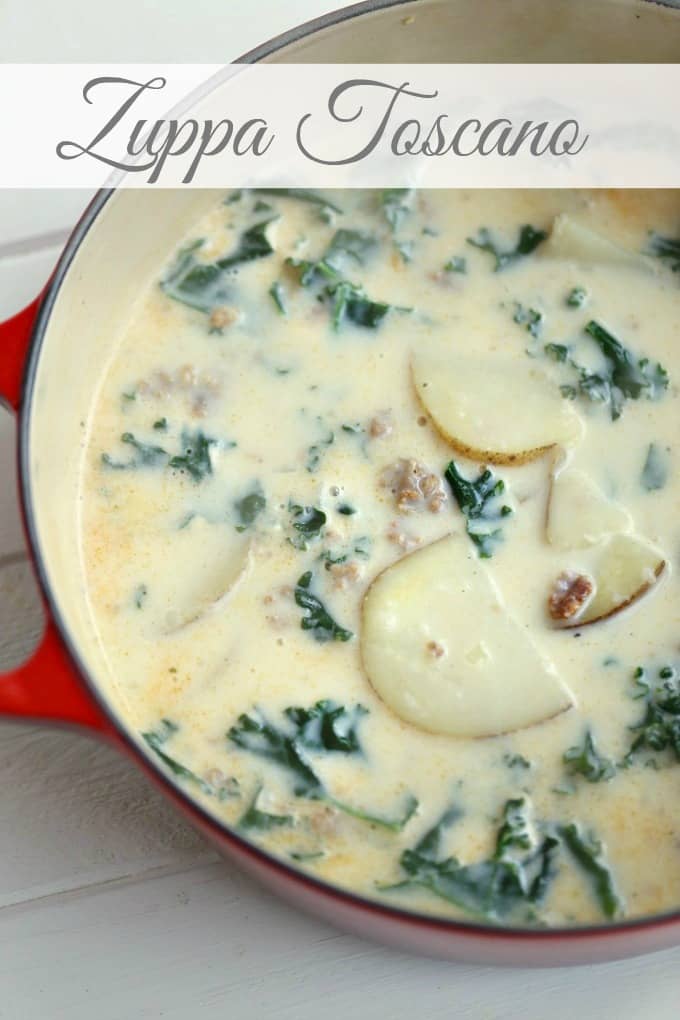 There isn't much you need to add to serving up a big bowl of this soup to complete it.
You can eat it on its own, or add some breadsticks or a salad if you prefer.
I've been making this soup for years. Everyone loves it no matter what the weather… hot or cold.
This is one soup we really do enjoy in the warmer months. I know some only enjoy soup in the cold months, but not me I'm a soup girl all year long!
If you've ever been to the Olive Garden and had their Zuppa Toscano, and thought it was delicious. You will LOVE this.
This recipe is super easy, delicious and ready in under 30 minutes.
Which makes it one of my go-to recipes.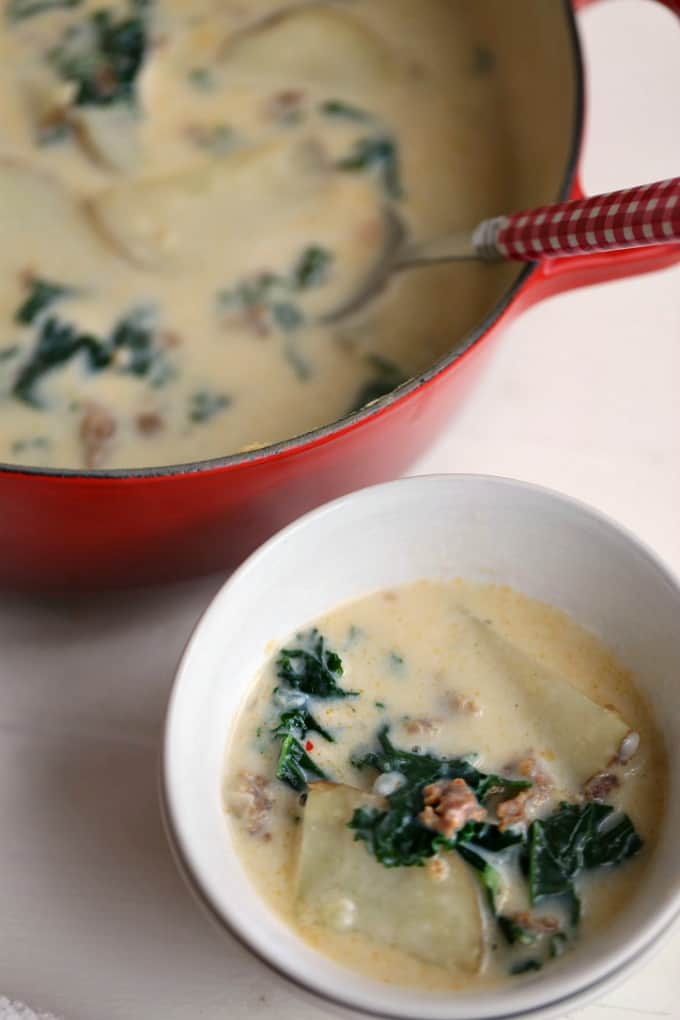 This is the type of soup you can eat bowl after bowl of.
You can make this soup as spicy as you'd like, I use hot sausage and add some crushed red pepper often if I want to spice it up a little more. Sometimes hot sausage is nice and spicy and sometimes, I think it needs to be even spicier. The best part about spicy foods is you can add a little more at a time to your liking. My family likes it spicy. If yours does too, then when the soup is done cooking taste it, and add a pinch of crushed red pepper and then taste again and add more if you'd like.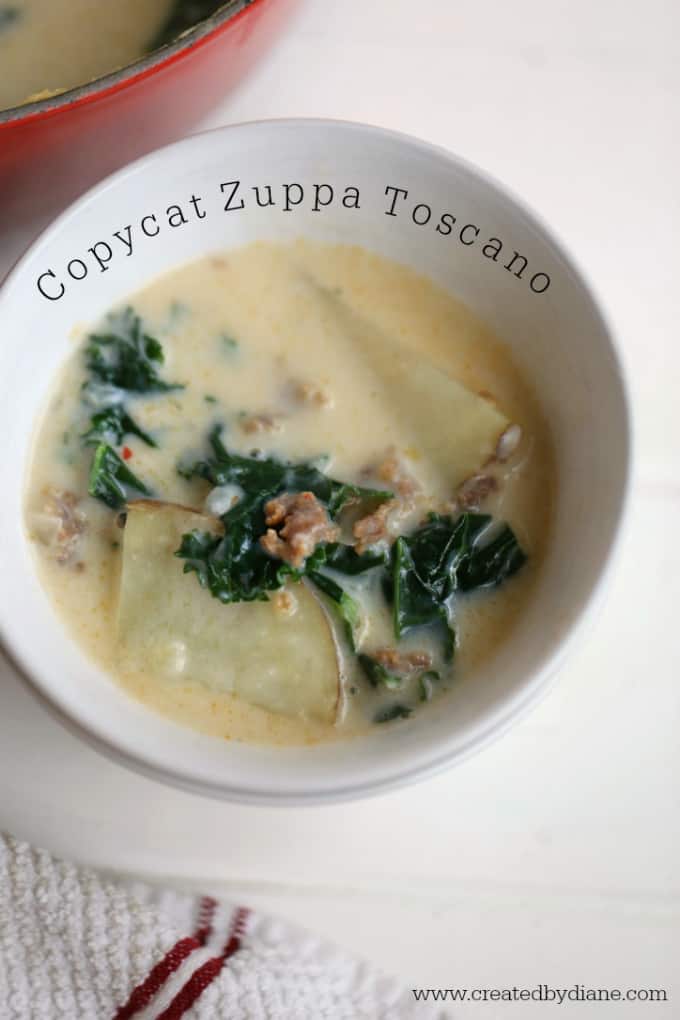 The recipe serves 4 people generously. It can easily be doubled if you'd like to have LOTS of leftovers. If you don't prefer kale you can use spinach.
Zuppa Toscano
Ingredients
1/2 cup chopped onion
1 tablespoon butter
1 tablespoon flour
2 links of hot sausage
3 cups milk
1 cup water
1-2 tablespoons chicken flavor/Boullion
2 medium potatoes sliced 1/8" slices then cut in half
1-2 stalks kale or escarole chopped fine
Instructions
in a saucepan saute onion in butter over medium heat, add flour.
Remove sausage from casing and cook until it's in fine pieces.
Pour in milk, water, chicken flavor, and potatoes.
Bring to a boil over medium heat cook for 10 minutes (check potatoes that they are tender)
Add kale or escarole and serve. The greens only need to get hot from the liquid.
Notes
add some crushed red pepper if you want to spice it up more.z
*If you'd like to make this soup a bit healthier, use ground chicken or turkey instead of sausage.
If you prefer LOW-CARB Recipes, give my low carb Zuppa Toscano recipe a try.