This is a ravioli pizza, it only takes 30 minutes to make and is out of this world delicious!
30 Minute Ravioli Pizza
Don't miss one delicious recipe from Created by Diane and get my FREE e-cookbook click here!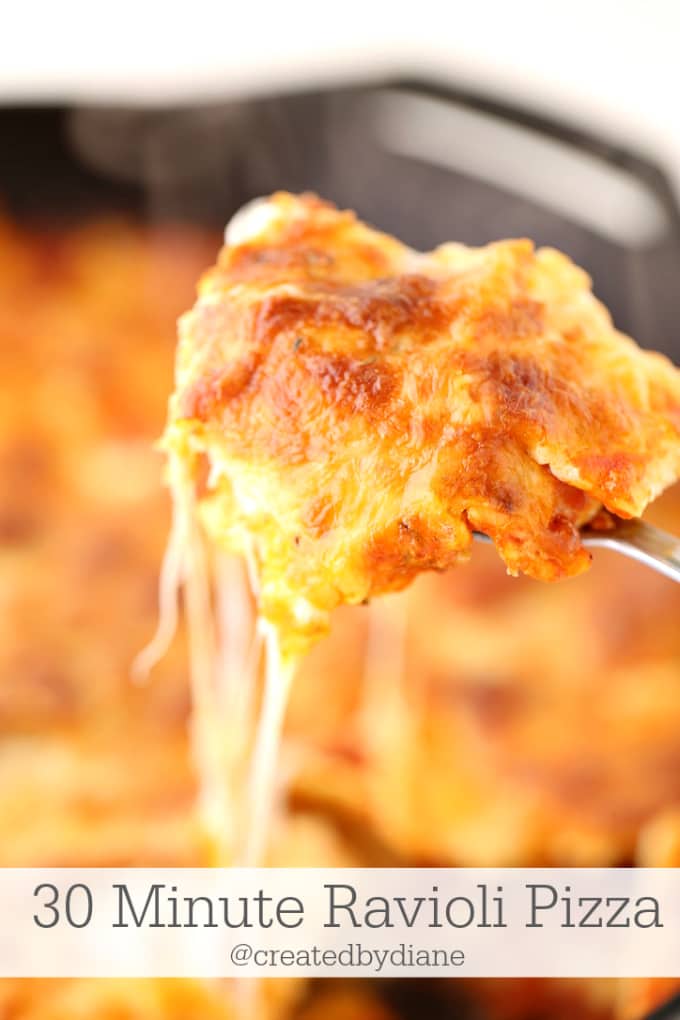 Hot and cheesy and ready in 30 minutes,
yes PLEASE!
I just love this for so many reasons.
One is I LOVE pizza and this tastes just like it.
Two you can top this any way you like. Pepperoni, olives, peppers, mushrooms you name it, you can place the topping on the top and you'll have your very own specialized pizza… Ravioli Pizza!
Three, it's ready so QUICK!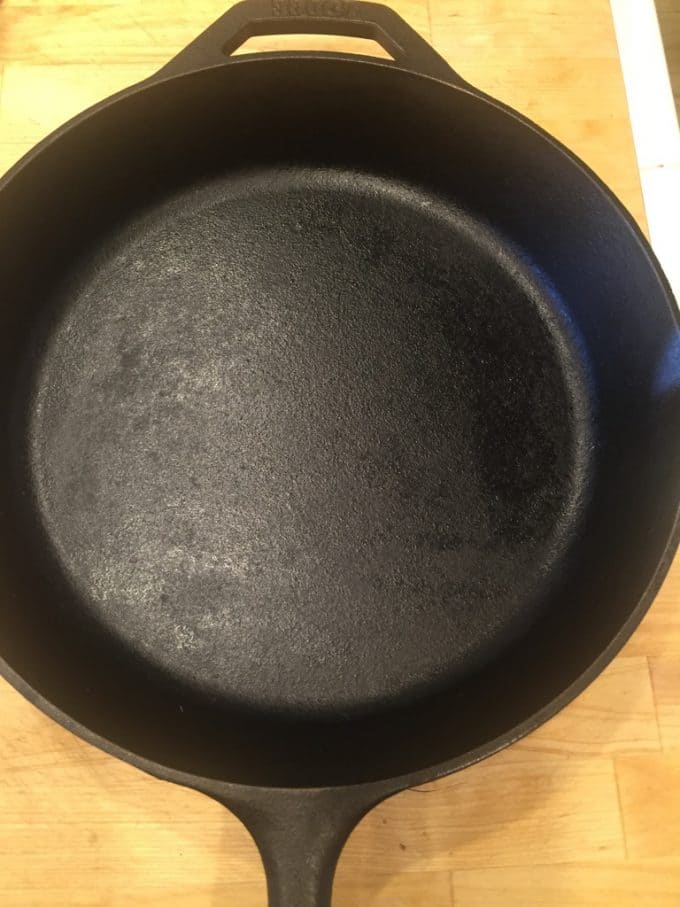 This is my favorite skillet. It's a 12 inch Lodge Cast Iron Skillet. I have three of them, and they get the MOST use in my kitchen. This pan is perfect for this recipe. You can use any oven safe pan, but cast iron retains the heat and makes this great from oven to table and keeps the cheese hot while everyone is enjoying their portion.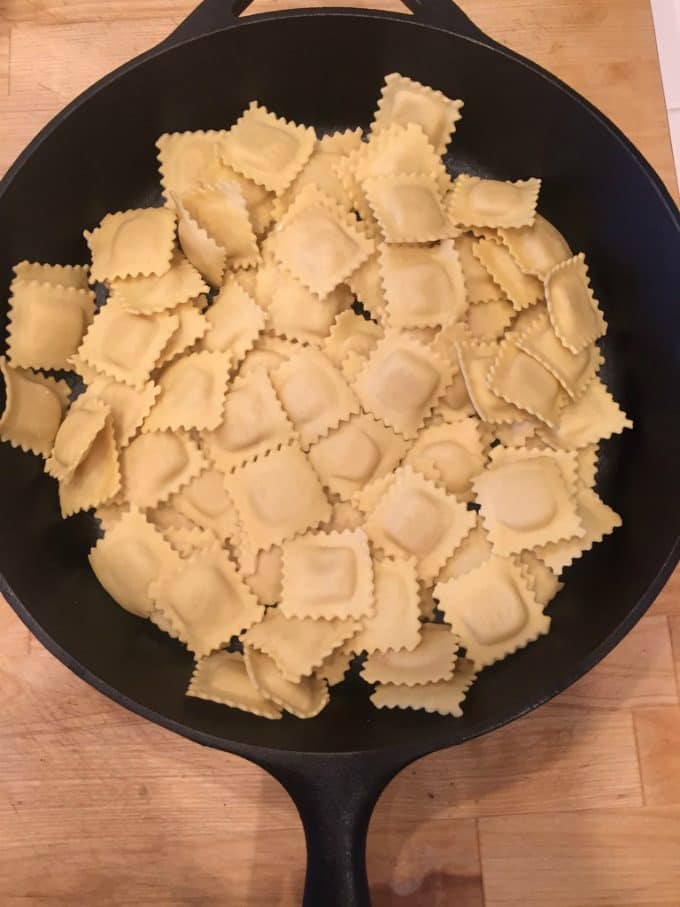 Place fresh small ravioli (found in the refrigerated section of the grocery store)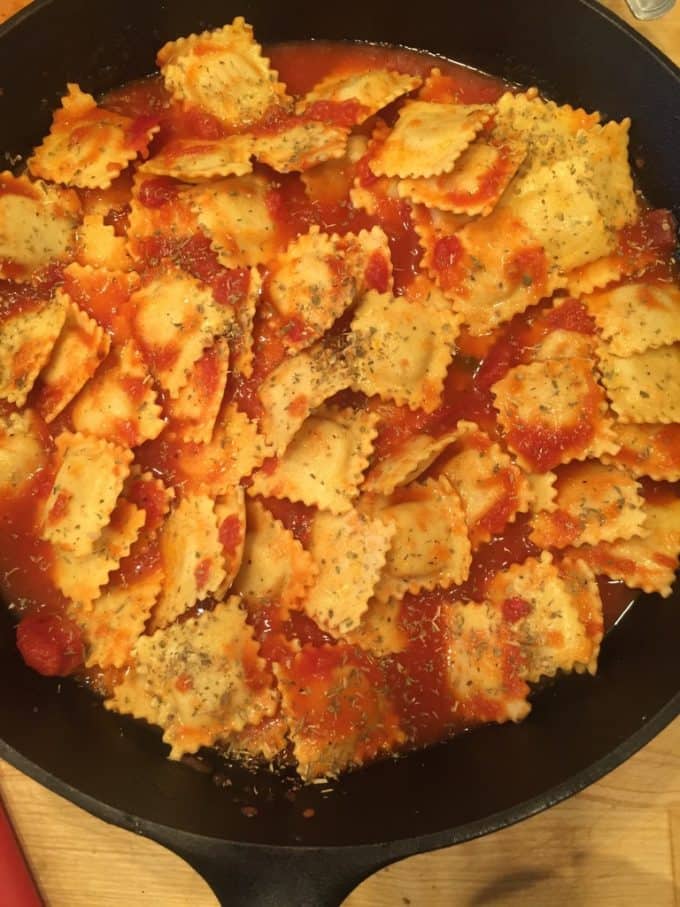 Mix sauce with water and pour over pasta.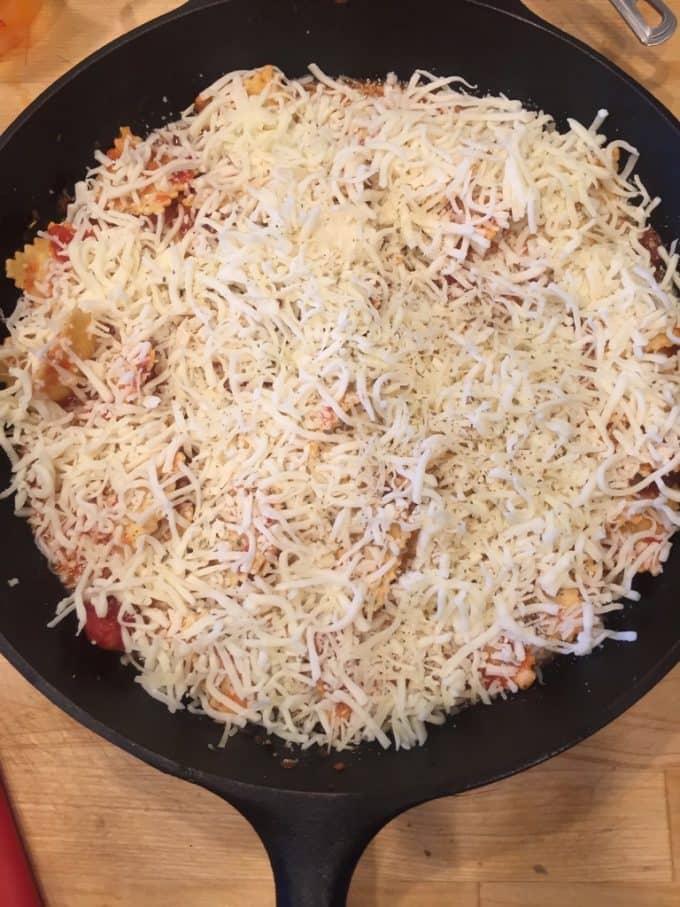 Top with mozzarella cheese and a little more oregano and pop it in a preheated oven.
Take it out in 25 minutes when the cheese is all melted, hot and bubbly and golden in color and the sauce is absorbed by the pasta.
THIS is the skillet I use and love and I use it so much I have 3 of them and more in other sizes too, it's a kitchen must have.

30 Minute Ravioli Pizza
Ingredients
1lb 4 oz small fresh ravioli (found in the refrigerated section in grocery stores)
2 cups marinara sauce
1 cup water
2 cups grated mozzarella cheese (8oz)
1 teaspoon dry oregano
Instructions
Preheat oven to 425 degrees.
Mix sauce with water.
You'll be cooking the ravioli as it bakes and not cooking and draining the ravioli.
In oven proof skillet place ravioli, sauce mixed with water and oregano.
Then top with cheese and more oregano.
Bake for 25 minutes or until the sauce is thick and not runny.