Oh my…. this tastes just like lemon meringue pie!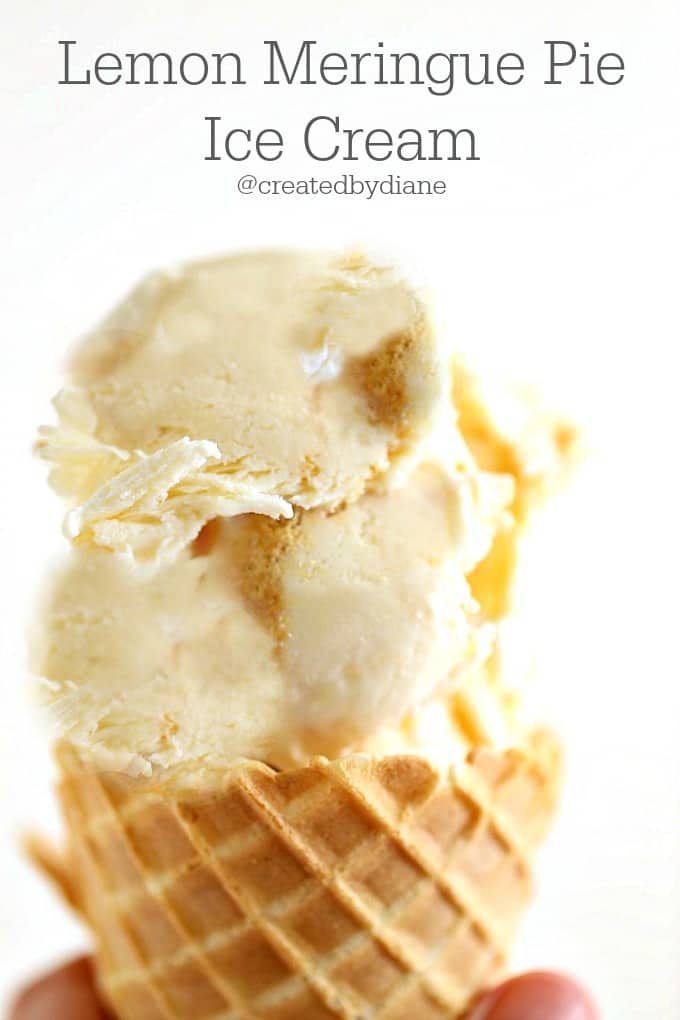 Lemon Meringue Pie Ice Cream
Don't miss one delicious recipe and get my FREE e-cookbook click here!
I am going to tell you how EASY this is,
but you won't get it…
until you make it yourself.
This is a no churn, no ice cream maker ice cream.
You heard me, EASY is the key here.
With just a few ingredients and a few minutes this ice cream will be made, then you freeze it for 5-6 hours and enjoy!
Now the flavor here is so fantastic and fresh, you'll want to hurry up and make a batch!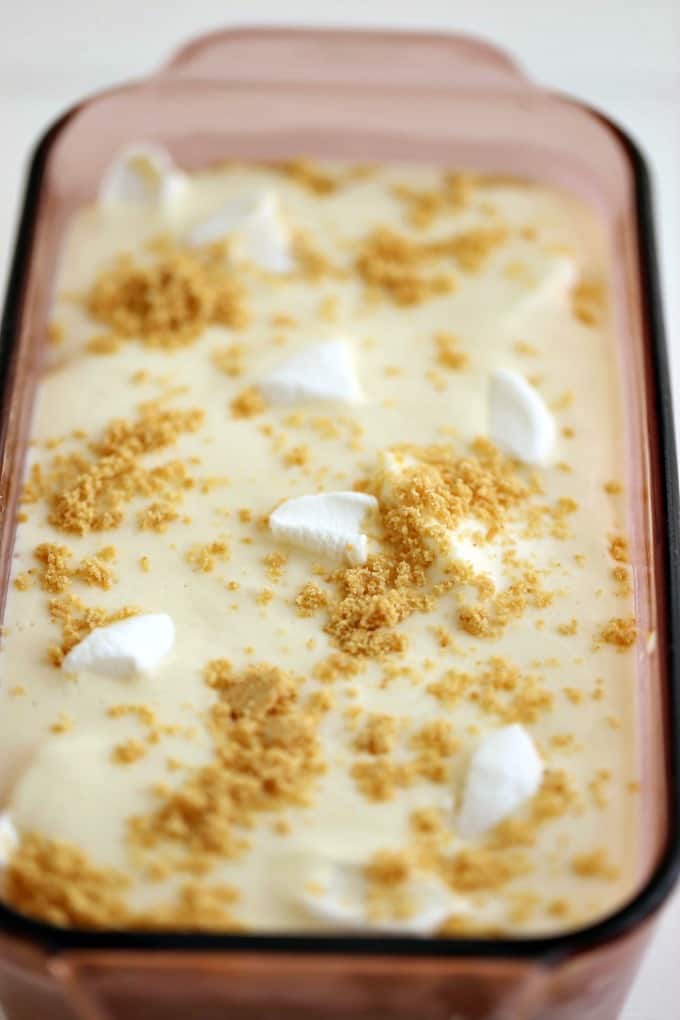 There are bits of graham cracker crumbs and "meringue" throughout the lemon ice cream. The meringue is actually cut up marshmallow pieces, they are soft and fluffy and totally mimic meringue in the ice cream. Mini marshmallows won't give it the same effect as they are firm on the outside, so just take a pair of scissors and cut a couple marshmallows into pieces. If the marshmallows are really sticky you can dip your scissors into powdered sugar and dust some over the marshmallow as you are cutting it to reduce the stickiness.
Lemon Meringue Pie Ice Cream
Ingredients
2 cups sour cream
1-14 oz can Sweetened Condensed Milk
1/4 cup lemon juice (fresh squeezed)
1/4 cup graham cracker crumbs
1 tablespoon butter
3 marshmallows
Instructions
In a mixer bowl beat the sour cream until smooth, drizzle in the sweetened condensed milk until combined.
Add the lemon juice and mix thoroughly.
In a small bowl combine the graham cracker crumbs with the butter until it resembles coarse crumbs.
Cut the marshmallows with scissors into slices (add powdered sugar if they are very sticky and stick to your scissors)
In an 8-inch loaf pan:
layer the ice cream mixture then add a tablespoon of graham cracker crumbs on top and marshmallow pieces.
Repeat layers.
Freeze for 5-6 hours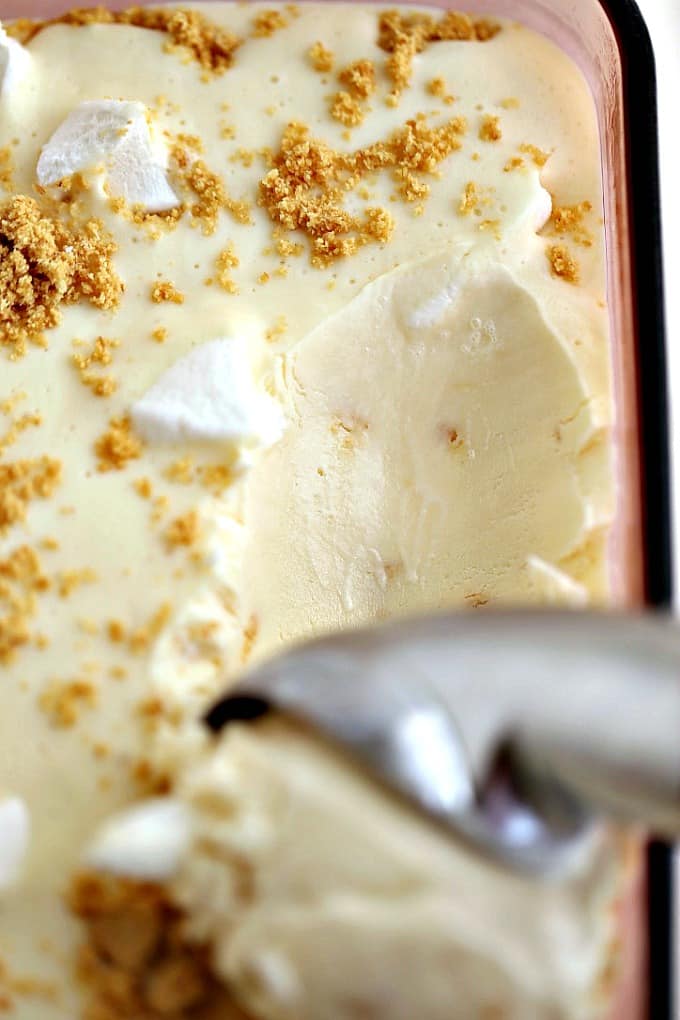 Interested in more LEMON recipes take a look here LEMON RECIPES
Thanks so much for stopping by to see this recipe!
Sharing this post is appreciated and encouraged. Use the share buttons at the top and bottom of the post, there are many options to all your favorite social media channels and you can also email it to a friend. Print out the recipe to enjoy it on your next kitchen adventure. Please don't copy and paste the full post, it's prohibited without written consent from me. Recipes including wording and photographs are Copyright of createdby-diane.com.
Please enjoy this recipe and click here to sign up for email updates to receive recipes in your inbox.