Are you ready for some Maple and Bacon Goodness.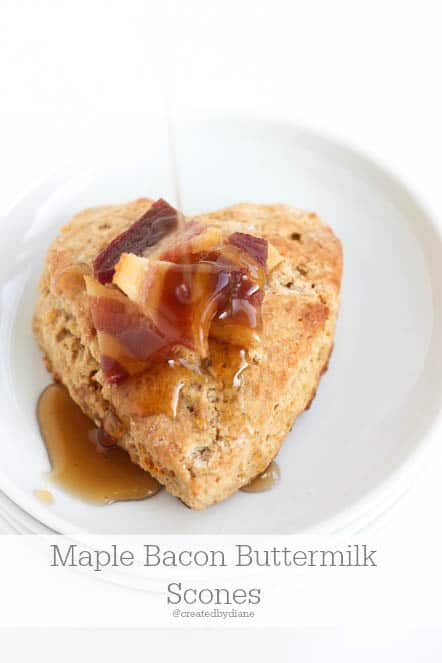 Well these scones are sure to deliver on flavor.
They are really PACKED with goodness.
The dough is mixed with BACON,
the sweet meets the savory in these scones and they are irresistible.
They have a great balance of flavor that will have them disappearing before you eyes!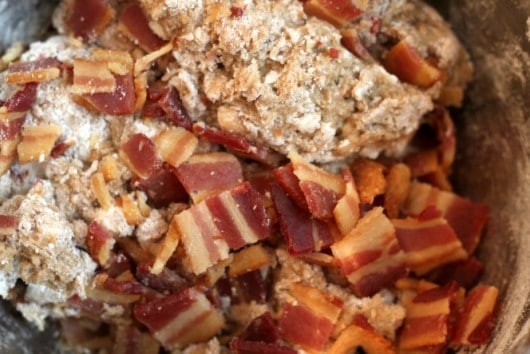 Another item that brings on the flavor is buttermilk. Take a look at my post on How to Make Buttermilk if you don't have any on hand, it's a quick and easy tip!
If you want to prepare the bacon and have nice one inch size pieces of thick bacon you will want to look at the post I wrote on How to Bake Bacon.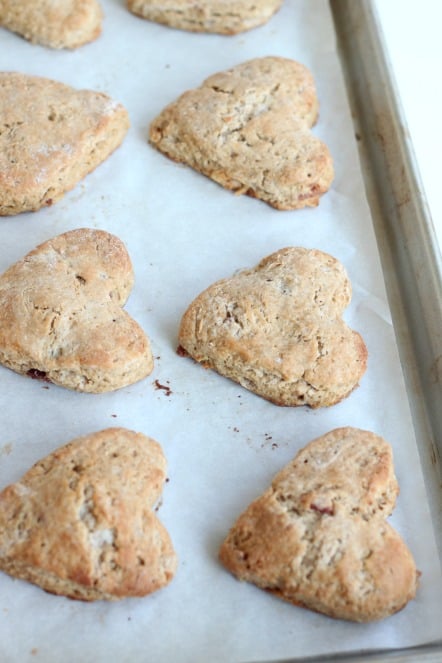 Don't overlap the scones, give them enough room to rise up nicely.
Over crowding baking items on a cookie sheet results in uneven baking.
Maple Bacon Buttermilk Scones
Ingredients
2 cups flour
1/2 cup brown sugar
1 tablespoon baking powder
1/2 teaspoon salt
1/2 cup cold unsalted butter
1/2 cup buttermilk
1 teaspoon vanilla extract
1 teaspoon maple extract
2eggs
3/4 cup bacon (8 pieces) cooked and cut into small pieces
Instructions
In medium bowl mix flour, sugar, baking powder and salt together.
Using a pastry cutter, but cold butter into flour mixture until it resembles coarse crumbs.
Stir in buttermilk, vanilla and maple extract and eggs and mix until incorporated.
Stir in bacon.
Roll out dough in between wax paper sheets or lightly floured surface.
Cut dough with knife or cookie cutter into desired shape.
Place scones on parchment lined baking sheet
Bake at 400 degrees for 8-10 minutes or until golden on the bottom.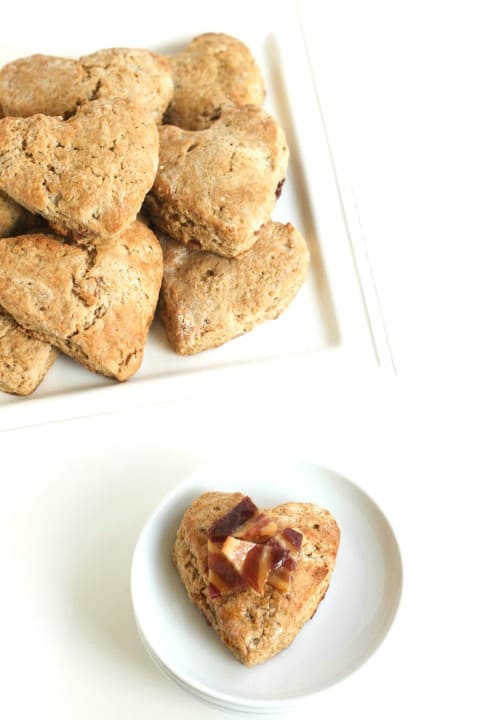 Just before serving drizzle on a little maple syrup and enjoy these for breakfast, snack or as a really fun savory dessert.
I piled on some more bacon, because…
it's BACON and really there is never a time I won't want it piled high!