If you think a chocolate malt tastes good, just wait until you try this Chocolate Malt Frosting!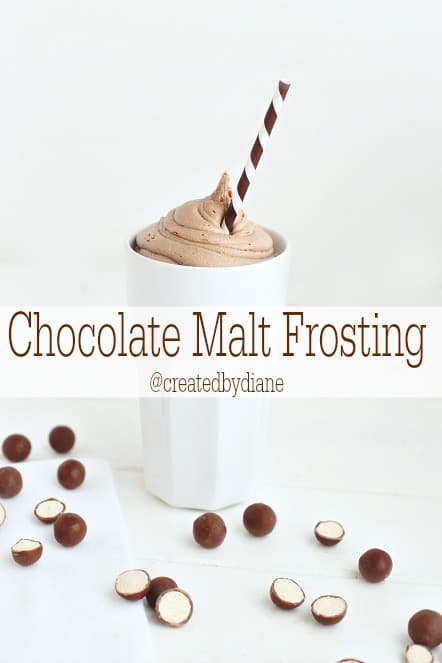 I don't know what it is about malt, but I love it.
I always have, I loved Whoppers Candy as a kid and still do,
they have this great chocolate coating, a huge crunch and that delicious malt flavor.
When I worked in an ice cream shop years ago we used a malt syrup. Oh how I would just devour chocolate malt shakes!
Making that same great flavor into a frosting is just UNBELIEVABLY good!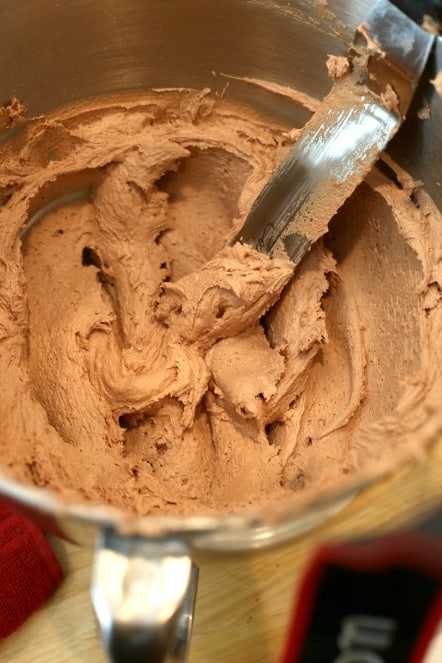 It even looks like a milkshake!
Beat the butter until it's smooth and fluffy.
The butter for frosting should have a chill to it, but not be cold. Leaving it at room temperature for 30 minutes usually works well. Cut it into small pieces, it will warm up nicely that way and you won't have frosting with lumps of butter in it.
If your butter is too warm and if you press your finger into it and it "squishes" into the butter it's too soft. The result of using butter that is too soft, is frosting that does not hold its shape, it will not pipe well.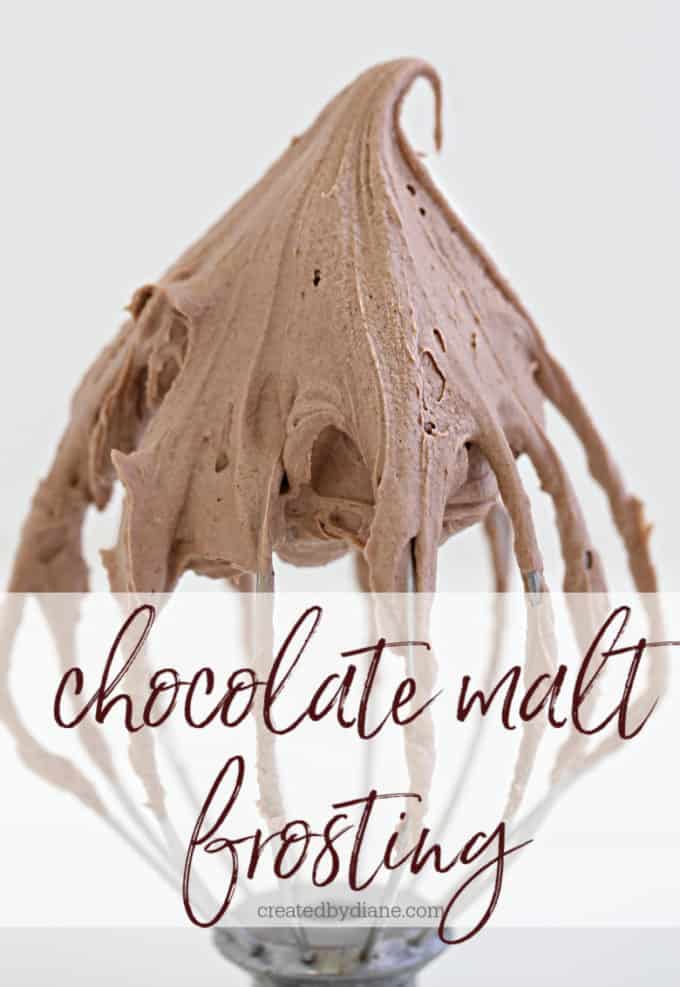 Now, what on earth will you want to put this frosting on???
I made this MALTED MILK CAKE….
take a look it's DELICIOUS with this frosting.
In the meantime, you can put it on cookies, cake, brownies or eat it with a spoon. It's that good!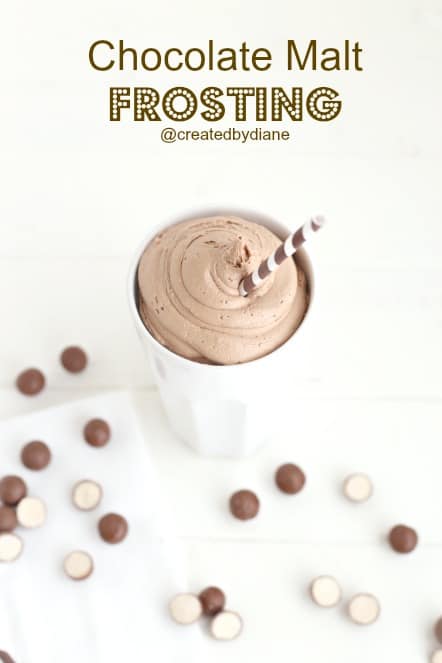 Chocolate Malt Frosting
Serves:
enough frosting to fill and frost a three layer 6" cake
Ingredients
2 cups butter
1 1/2 cups malt powder (I used Carnation's Malted Milk Powder)
7 cups powdered sugar
3/4 cup melted dark chocolate (I used Ghirardelli 60% Chocolate Chips) let cool before adding
1 teaspoon vanilla extract
3 tablespoons heavy whipping cream (I used REAL California dairy products)
Instructions
Beat butter with mixer in large bowl until smooth and creamy
add in malt powder, powdered sugar, chocolate, vanilla extract and heavy cream and mix until smooth and fluffy and everything is combined on medium to medium-high speed.