Scalloped Corn Bread, just about the best casserole dish ever.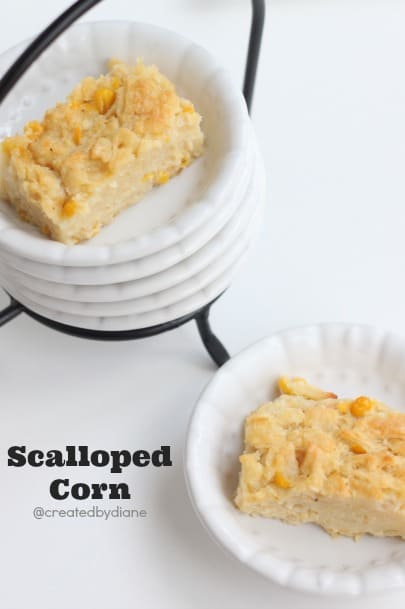 Holidays mean BIG meal full of all delicious food, right?
Well they also mean it's time to break out the family recipes that have been served for generations.
In our house it's no different.
I break out this recipe for lots of Holidays, Easter, Thanksgiving, Christmas, New Years….this is a side dish that disappears!
Scalloped corn is a nice side dish with turkey and ham.
It's an easy dish and one you're bound to make again and again.
My family loves it so much I make a double batch when I make it, as they love having it leftover.
I like it re-heated with a little butter!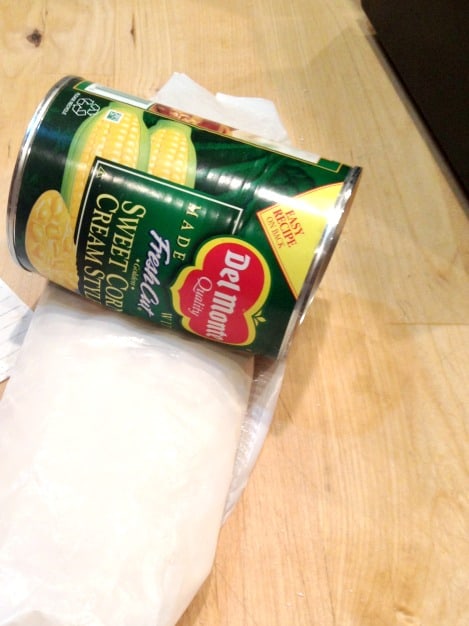 Gather all the ingredients and crush the saltine crackers with the can of cream corn or rolling pin.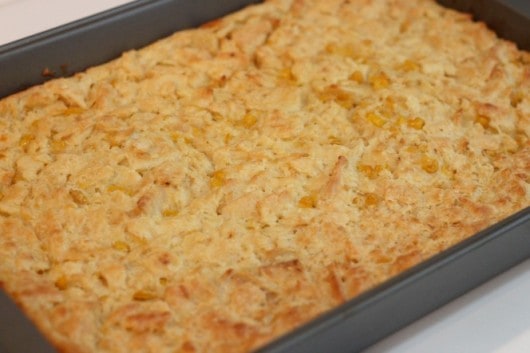 This will bake up nice and fluffy with a golden brown edge.
Slice it up and serve it warm.
This recipe came from my grandmother who got it from the gas company. I just love looking at old recipe cards and seeing where they originated. the best part is I remember her making this, especially when I was young, and eating it in her dining room.
It just would be a Holiday meal without Scalloped Corn.
More corn recipes:
Scalloped Corn Bread
Ingredients
2 eggs
1 can cream style corn (1lb 4 oz)
1/8 teaspoon black pepper
2 teaspoons sugar
2 tablespoons melted butter
1 cup milk
2 cups crushed saltines (1 sleeve)
Instructions
Beat eggs and then mix with remaining ingredients in a bowl.
Spread into a baking pan sprayed with a nonstick baking spray. [pan size 5x9" or 1 qt baking dish]
A double batch bakes nicely in a 9x13 pan.
Bake at 350 for 45 minutes. Double batch bakes for 55 minutes.
Cut into serving warm or at room temperature.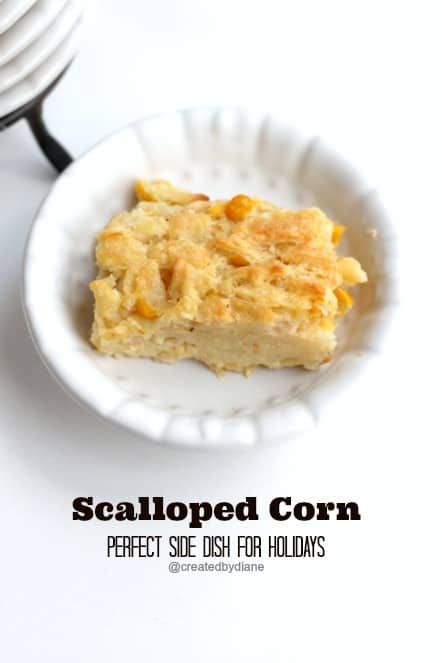 What is your favorite side dish from childhood?