You will want to try these Pecan Pie Cookies, Once you see how easy they are and the bonus is that they aren't TOO Sweet!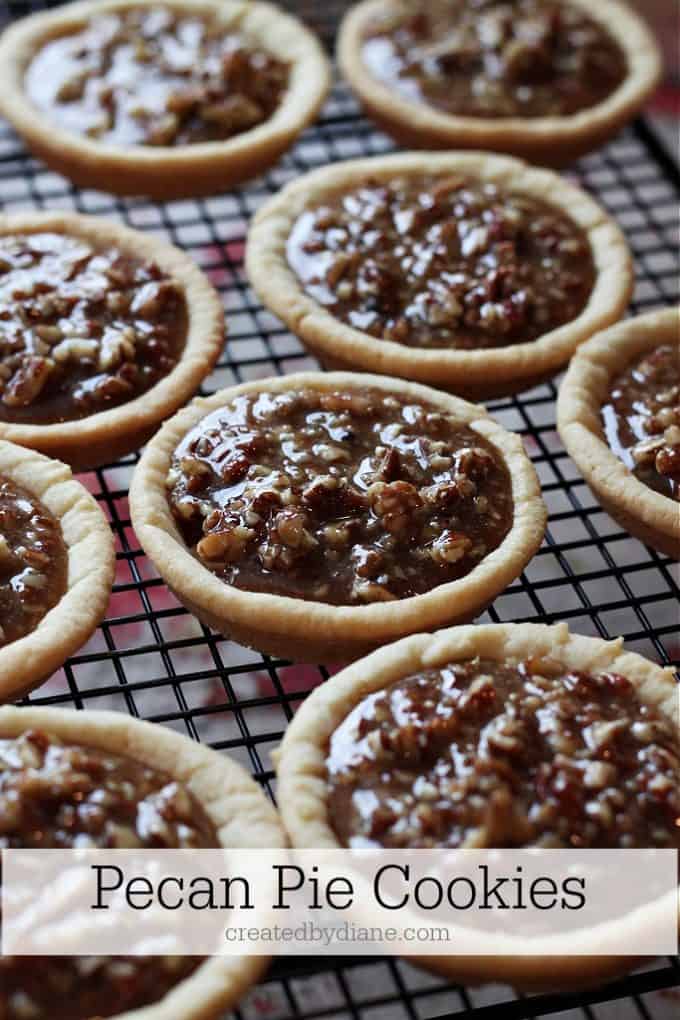 I'm going to get it out of the way and say it that I don't like traditional pecan pie!
It's too sweet, I've tried it over the years and I always come to the same conclusion.
This year I decided it was time I make it the way I'd like it,
NOT to overly sweet and well, not really in a pie either. Hmmm…. so I guess I'm changing the whole thing around aren't I?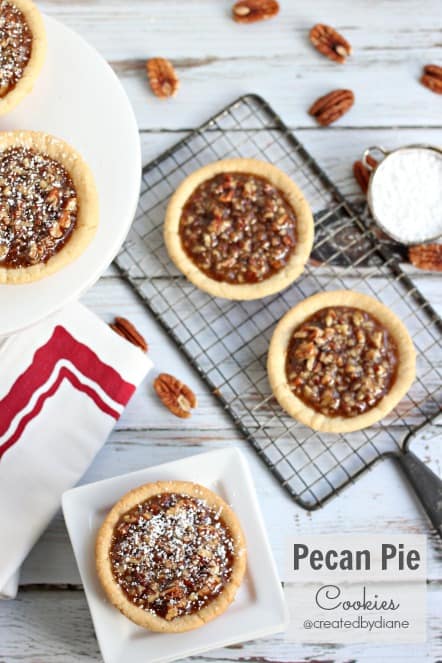 That's ok, trust me, these beauties are worth EVERY effort that went into making them,
or at least I think so. I may change my mind when the bandages come off (*more details to follow)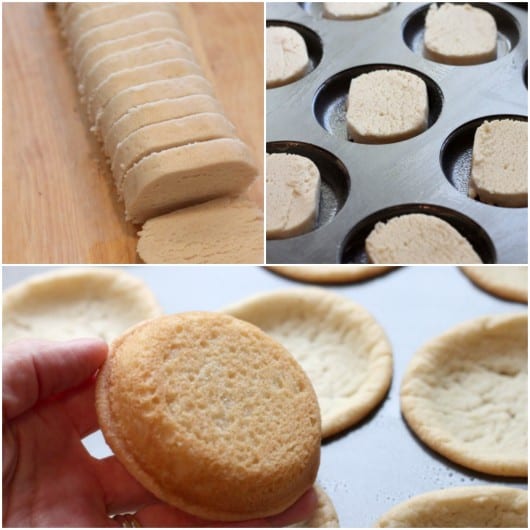 I baked sugar cookie dough in a muffin top pan to create these adorable mini cookie pies.
Oh, the possibilities on these are ENDLESS!
I then heated the pie filling on the stove and filled them, see it's THAT easy!
You know what's not easy, taking food photos: *Rant starts here*  If you're a blogger then you may agree some days the "right" shot takes a lot of effort, especially when the light is fading and you need to get it done.
Well, that is kinda what happened to me, I was getting in the last shot, which happens to be the first shot you see in this post, scroll back to the top and take notice of that cute small white cake stand, see it…that one caused me to break out the crazy glue and bandages. No, the cake stand didn't get bandaged up, I wish it had. My husband threw it out…after it went flying in the air because I was standing on a table that maybe I shouldn't have been to get the photo and when I came crashing down to the floor, guess what decided to whack me in the face? You guessed it, the cake stand.
I yelled, my family came running and I was there laying on the floor with broken dishes and pecan pies all thrown about. My husband said oh, you're going to need stitches. I said, just get some ice, please. I laid there a few minutes, thinking about stitches, and decided…I will have to access it myself, well it looked awful, my cheek was bright red, where a board that everything was on top of hit me, and the gash near my eyebrow was small but deep.
I grabbed some of that magical skin glue and some bandages and well now that it's healed, I think I chose the wrong profession:)
You can hardly notice it and in a month or two I think it will be invisible.
Yippee.
Well, let's not start the celebration until I get another cake stand!
Luckily a reader found me the EXACT same cake stand, and I am the happy owner of it's twin!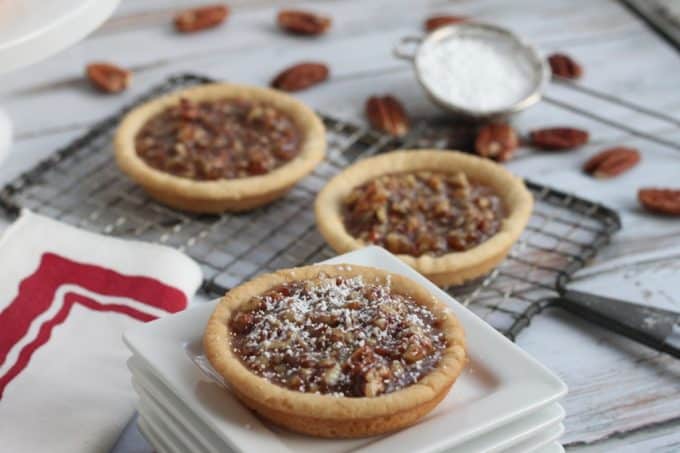 I have been to at least 10 stores already and I can't find one like it. I knew it was a real WINNER when I first bought it, it's small about 8-9 inches across, the pedestal is short-perfect for photos (I use it ALL THE TIME) I haven't gotten it out of my mind and I think I'm driving my family crazy looking for a replacement, so if you see one…tell me where,
I will most likely drive miles to find one. I now wish I knew he threw it out, but by the time it dawned on me, the trash had been collected.  I've been scouring the internet and can't seem to find one as great as the one I had. It had a smooth top no ridges, no design, smooth and well perfect. Since I think my face will be ok, I guess it was a lesson in how I should be more careful with my props, because when you lose the one that you use all the time, your world gets turned upside down.
Be sure to check out my other pecan recipes too:
There it is again, that beautiful cake stand…. and I'm sure I have a few more photos on the way with the cake stand, but I'm really going to miss not having it,
guess I'm glad I didn't have all the pecan pie cookies in the photo, there was a whole tray on the other counter and well, those I got to eat while I help the ice pack.
Well, at least I can share these pecan pie cookies with you, even if I will be frantically looking in every store that may have a 1% chance of having the same cake stand.
*The muffin top pan I use is, from Wilton, it has 12 compartments.
Pecan Pie Cookies
Ingredients
I package Pillsbury Sugar Cookie Dough
1 1/2 cups chopped pecans
3 tablespoons butter
1/2 cup brown sugar
1/3 cup corn syrup
1/4 teaspoon salt
1 teaspoon vanilla extract
1/2 teaspoon rum extract (optional)
1/4 cup powdered sugar for dusting (optional)
Instructions
Preheat oven to 350 degrees F.
2. Prepare muffin top pan with baking spray.
3. Slice cookie dough in 1/2 inch slices.
4. Place one slice into each area of the pan.
Bake for 10 minutes or until the cookies are golden on the edges.
6. Place butter, sugar, corn syrup, salt in medium saucepan and bring to a boil, turn on medium heat and boil for 2 minutes.
7. Remove from heat, stir in pecans and vanilla.
Allow cookies to completely cool in pan before removing from pan.
9. Place 2 heaping tablespoons of pecan filling into each deep dish cookie.
Allow filling to cool and set up before serving.