Mini Chocolate Pudding Cookie Cups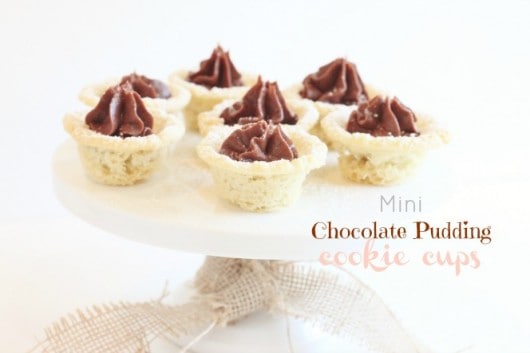 I can't remember a Holiday without my moms Chocolate Pudding Pie.
As a kid I would count the days until we had it.
It's not like we never had pudding any other time, we did.
I just LOVED Chocolate Pudding Pie.
NOW there is no stirring over the pot for this one, you will LOVE it.
Although these aren't baked in pie crust, I will tell you maybe I should start baking all my pies in sugar cookie dough, they are that good!
It only takes three ingredients to make these adorable, pop in your mouth bites of deliciousness.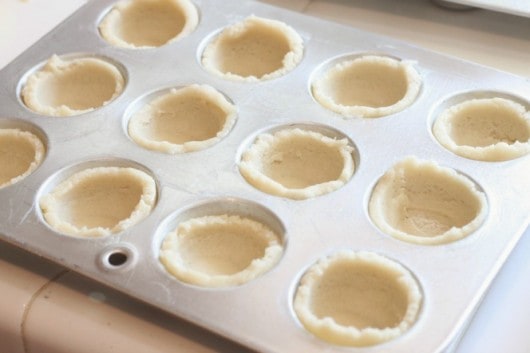 Place two teaspoon cold cookie dough into each prepared mini cupcake section and press the dough against the sides with the back of a spoon or end of rolling pin, mini tart shaper. Step by Step instructions are on my Gingerbread Cheesecake Bites.
Mini Chocolate Pudding Cookie Cups
Ingredients
1 refrigerated roll Pillsbury Sugar Cookie Dough
1 small package instant chocolate pudding mix
1 cup heavy cream
Instructions
Whisk the heavy cream with the chocolate pudding mix until well blended.
Put it in the refrigerator to firm up while you bake the cookie cups.
Divide the cookie dough into 2 teaspoons sized portions and press them into mini cupcake pan prepared with a baking spray so they don't stick or mini cupcake liners.
Bake at 350 for about 10 minutes or just until edges are golden.
When cookie cups are completely cooled, pipe in pudding mixture with a 1M tip.
Notes
Add 1/4 cup flour if you feel the dough is soft. If you work with cold dough you won't need to. If you dough has warmed to room temperature I suggest adding the flour, or after you separate and for the cookie cups in the mini cupcake pan-refrigerate them for 10 minutes or so until the dough is chilled. I'm sure any sugar cookie recipe will work too. Peanut butter cookie dough would be delicious. You can dust them with powdered sugar just before serving. 16 oz cookie dough will make approx.32 cookie cups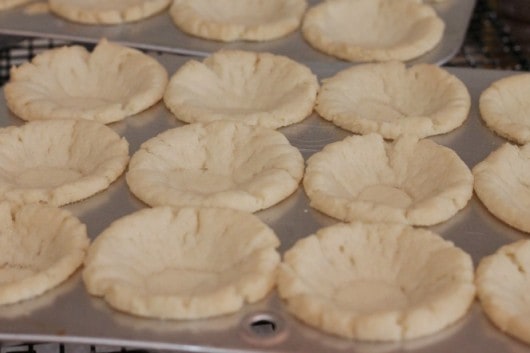 The dough should be firm, and cold before baking. I baked some that were warmer and they puffed up more, also adding a bit of flour will help the dough to be thicker also avoiding the really puffy stage. If the dough isn't pressed together well enough there will be air holes in the finished result. I made a few batches to see what worked best, rolling the dough quickly into a ball and then pressing it into the sides of the pan worked best for me. Just be sure the dough isn't warm when you go to bake them. If the dough is warm and soft, it will puff up too much and then sink a lot when cooled. If you are working on multiple trays place them in the refrigerator so they keep cold until you bake them.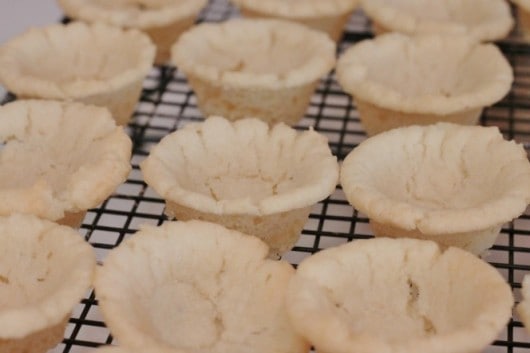 Remove the cookie cups after 5 minutes from the pans and let them completely cool on cooling racks before filling them.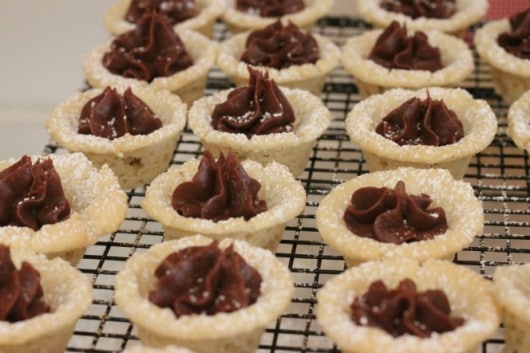 Pipe the filling into the cooled cookie cups with a 1M tip or large star tip. Dust with powdered sugar if you like before serving.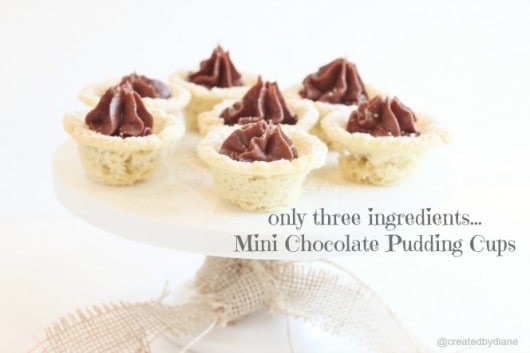 Don't you just LOVE how easy these are!
You may also like these…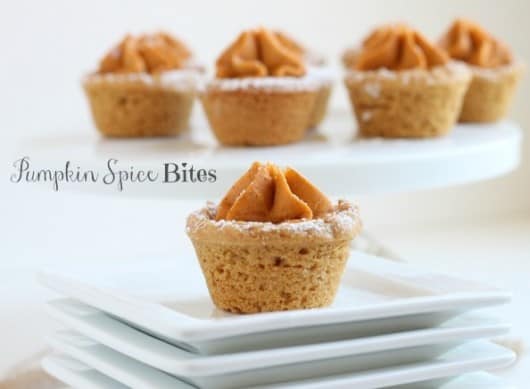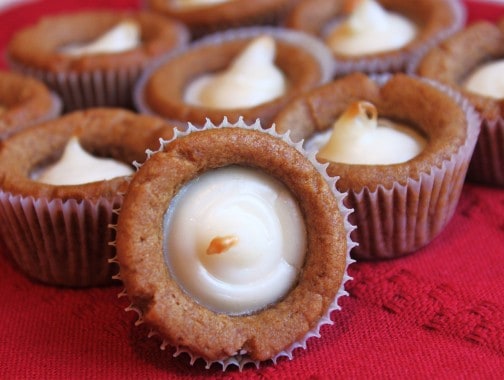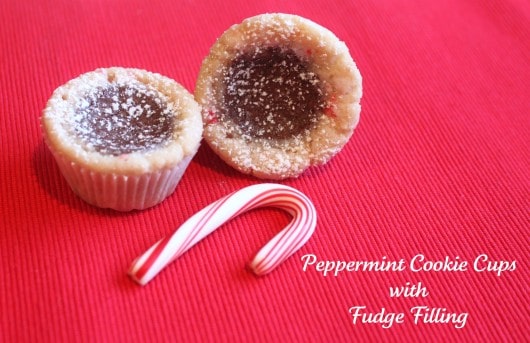 Peppermint Cookie Cups with Fudge Filling