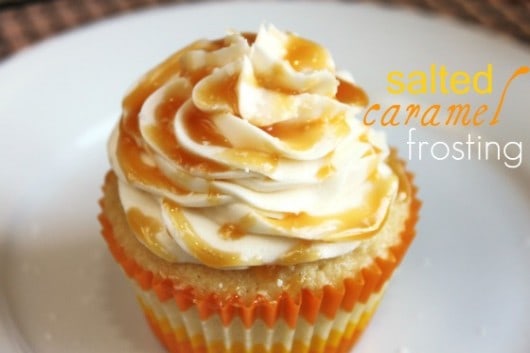 I have a love for salt.
You heard right.
If it's salty, I love it.
Salted chips, salted peanuts, I even prefer salted butter.
Which brings me to salted caramel, not sure who staretd this great craze, but I absolutely love salted caramel.
I even salt and pepper cantaloupe. Is there any foods that you salt that other look at you like you are crazy? Let me know, I'm sure I'd like to try it.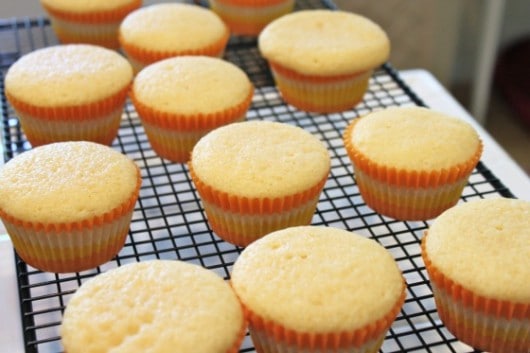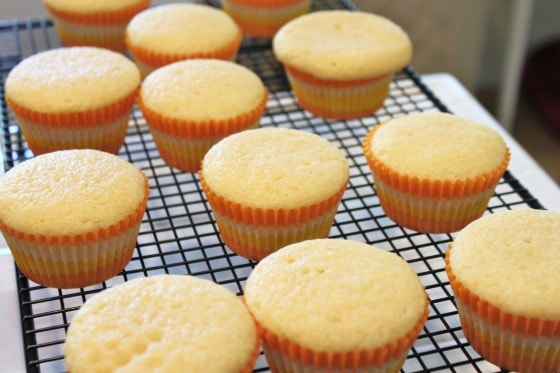 Vanilla Bean Cupcakes
Vanilla Bean Cupcakes with Salted Caramel Frosting
Ingredients
2 cups sugar
4 eggs
2½ cups flour
1 cup milk
½ cup melted, cooled butter
¼ cup oil
2½ teaspoons baking powder
2 teaspoons vanilla bean paste
Caramel Frosting
1 cup butter
1 cup shortening
4-5 cups powdered sugar
2 tablespoons cream
4 tablespoons caramel sauce (Ghirardelli)
6 drops Caramel flavoring oil (LorAnns)
½ teaspoon salt
additional caramel sauce
coarse salt
Instructions
Beat sugar with eggs until completely combined.
Add flour, milk, butter, oil, baking powder and vanilla.
Mix until creamy.
Bake at 325 for dark pans (350 for regular) for 18-20 minutes.
Let cupcakes completely cool
Caramel Frosting
Cream together butter, shortening and sugar.
Add cream, caramel sauce, caramel oil and salt and mix until smooth and creamy.
Place frosting in a piping bag with a #2 tip and pip frosting on cupcakes.
Drizzle caramel sauce over frosting and sprinkle on coarse salt.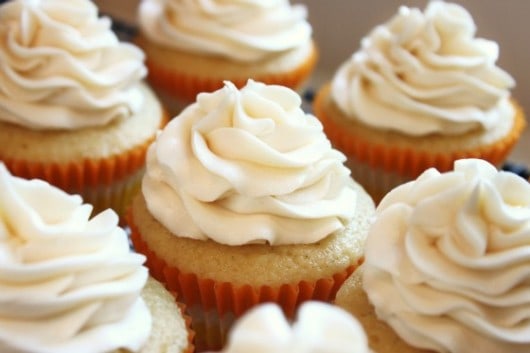 pipe the caramel frosting onto the cupcakes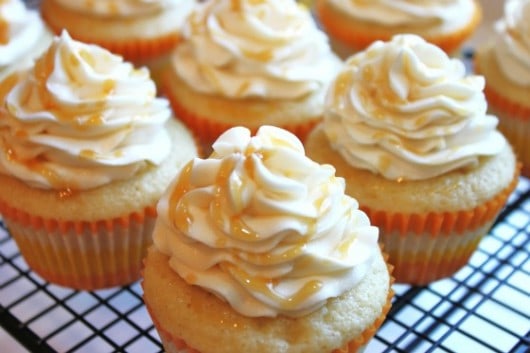 then drizzle caramel sauce on top.
They are ready to serve, but don't forget to sprinkle coarse salt over the tops.