A delicious chocolate version of everyone's favorite Christmas time cookies, Mexican Wedding Cookies, Russian Tea Cakes… but this version is chocolaty and delicious.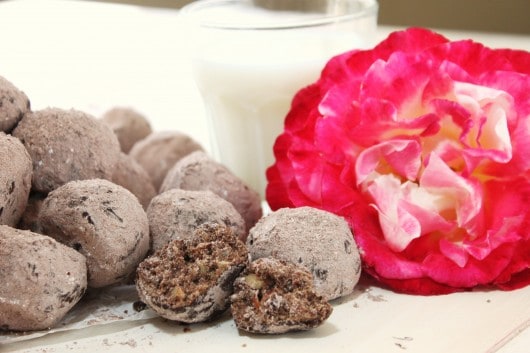 I love "Wedding" Cookies. Maybe you call them a different name, maybe they have a different nut in them, but I'm sure you know the cookies I talking about. I call the white cookies "snowballs" I tend to make them in the winter, and they look like snowballs.
I love that they are a shortbread cookie, no eggs needed. They are delicious and melt in your mouth. Well these do, sometimes I've had "Wedding Cookies and they are D-R-Y, I have no idea how they are so dry but If you've bitten into a cookie that looks like these and they are dry, something is wrong. They should melt in your mouth, after all they are buttery and sugary in a GOOD way!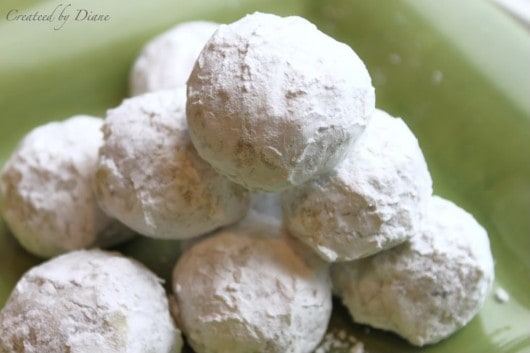 Snowballs or "Wedding Cookies"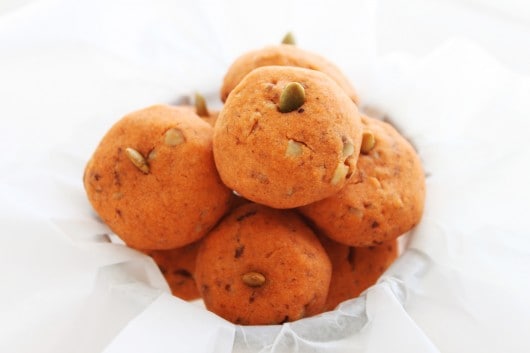 I even made "Pumpkin Wedding Cookies" they didn't need to be rolled in anything they were so pretty on their own.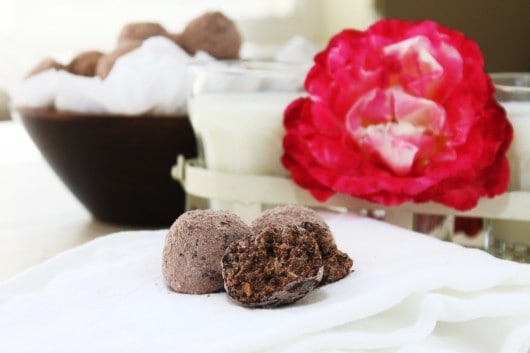 Chocolate Almond "Wedding" Cookies
a chocolate version of the classic wedding cookie or tea cake, this chocolate almond cookies will be your new favorite.
Author:
Diane Schmidt, Created by Diane
Recipe type:
dessert, cookie
Ingredients
1 ½ cups butter
1 cup powdered sugar
5 tablespoons unsweetened cocoa, I use dutch process cocoa
3 cups flour
½ teaspoon salt
2 teaspoons vanilla extract
½ teaspoon almond extract
1 cup almonds chopped
Coating for baked cookies
1 cup powdered sugar
3 tablespoons unsweetened cocoa
Instructions
Beat butter, sugar cocoa. Mix in flour, salt, vanilla, and almonds
Roll into one tablespoon size balls.
Bake at 325 degrees for 15 minutes.
Cool for 5 minutes then roll into powdered sugar mixed with cocoa.
Roll cookies once again when cooled.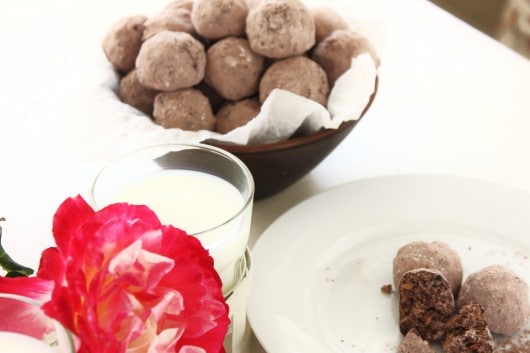 Do you like shortbread with raspberry jam?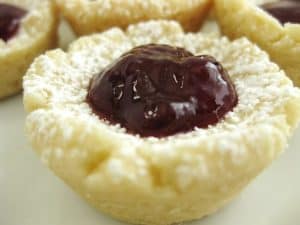 I love making those too.