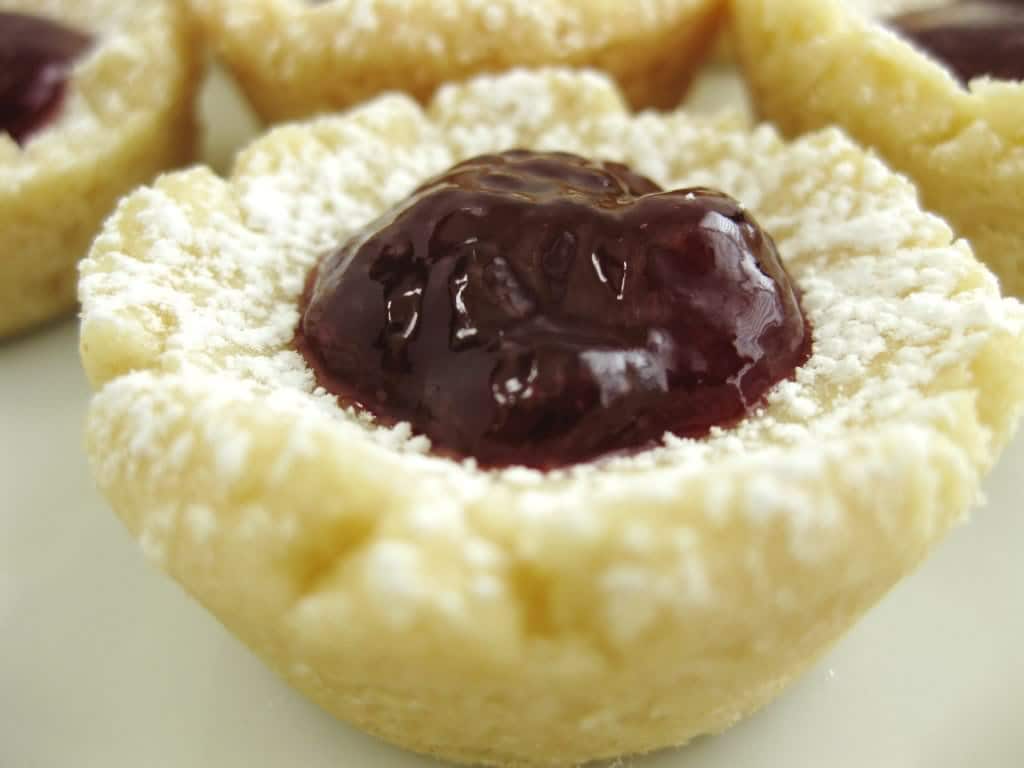 SIMPLE Shortbread Recipe
1 cup butter
1/2 cup sugar
2 1/2 cups flour
really that is all that goes into these amazingly delicious bites of buttery joy!
Cream together the butter and sugar stir in the flour, then mix with your hands until it all comes together. You can chill the dough a little before using it if it becomes too soft from the heat of your hands.
Use a 1 Tablespoon scoop to measure out the correct amount and place it into the mini cupcake pan
. I sometimes use mini cupcake liners, this time I didn't. They easily release, no need to grease the pan.
Press the shortbread into the pan to create a well, for the raspberry jam when finished baking.
Bake at 300 degrees for 15 minutes.
If you prefer your shortbread more golden brown, bake it at 350.
When they are completely cooled place a teaspoon of Raspberry Jam in the center of the cookies and dust with powdered sugar.
I use the Pampered Chef's mini-tart shaper to get these pressed into the mini cupcake pan.
I love that tool so much and can't believe how many times I've used it, like for these
Artichoke and Spinach Appetizers these are baked in the mini cupcake pan too.
the mini plastic fondant rolling pin will also work
like I used on the Mini Cranberry Pecan Pies both tools worked great for these, they are baked in the regular size cupcake pan.
I added the link to the items if you wanted to see what each tool looks like.
These get gobbled up so fast I can hardly remember how many the recipe makes 🙂 about 36 cookies.