Coconut Chocolate Chip Friendship Bread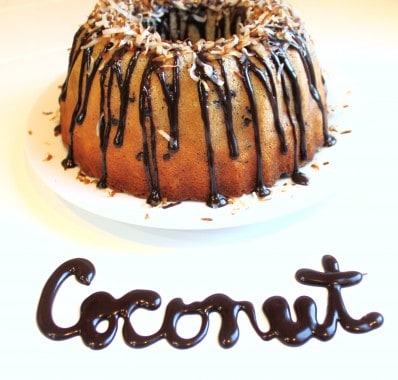 Coconut and chocolate are certainly my good friends, so it only seemed fitting to make a Friendship Bread with them in it.
I posted about Amish Friendship Bread the other day and mentioned that I had made several varieties. This is one of them, just the mention of chocolate and coconut has me wanting more!
From my original recipe of friendship bread. This is what I altered to make the chocolate coconut variety: I replaced the oil with 1 cup fat-free yogurt, then add 1/2 cup mini chocolate chips that have been tossed in flour so they don't sink and ½ cup coconut. Melt chocolate chips to drizzle on top of cake, or use three tablespoons unsweetened cocoa with ¼ cup powdered sugar mixed with a tablespoon water. After drizzling chocolate add some toasted coconut. You will thank me for that!
Instead of baking this in two loaf pans I baked it all in one bundt pan. The bundt baked for just over an hour, keep an eye on it.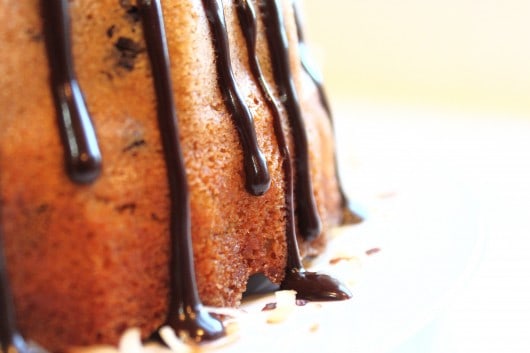 Oh, how I love a drizzle of chocolate!
Needless to say, how fast this bread was consumed, it was still warm when I cut into it and the chocolate chips were all warm and delicious.