I hope you had a great St. Patrick's Day!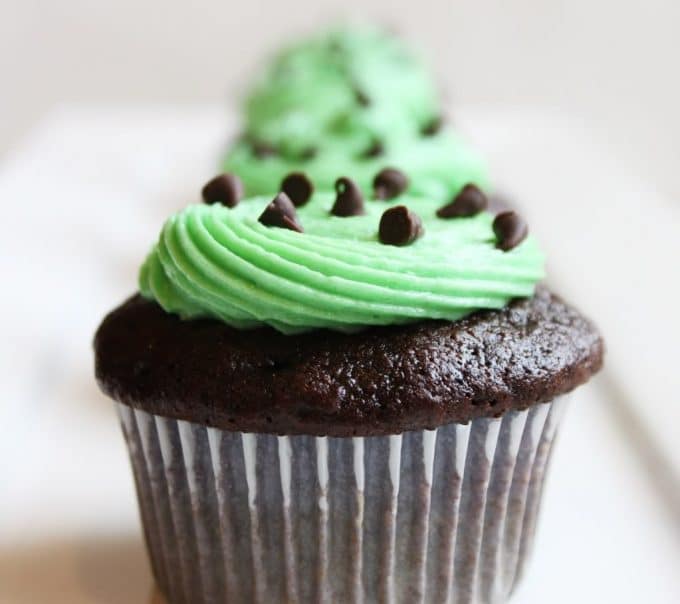 It's been a while since I've made this frosting, I'm not sure where I got the recipe from. It's been quite a few years. I tried looking it up, seems LOADS of people make it.
I wonder if you already make it? You'll have to let me know, if you do I wonder where you got your recipe from. It's fun to look back and recipes and see where they originated, don't you think?
This is a cooked frosting and it reminds me of frosting from my childhood.
When I was done frosting I added mini chocolate chips and edible gold glitter on top, perfectly glittery!
Easy Cooked frosting
1/4 cup flour
1 cup milk
1 cup butter
1 cup sugar
1 tsp. vanilla
In a saucepan heat 1/4 cup flour with 1 cup milk on medium heat until thick. Stir in 1 tsp vanilla.
cool flour milk mixture (I spread it onto a large plate with a spatula to speed it up a bit and place it in the fridge)
Cream 1 cup butter with 1 cup sugar
then add a small amount of flour milk mixture and blend together. Adding small amounts of flour mixture until all is incorporated, then beat until smooth. About a minute.
I stirred in 1 tsp mint extract and green food coloring. Then placed a #4B tip on my piping bag and swirled the frosting onto chocolate chip mint cupcakes. I made the cupcakes with a box mix, a package of chocolate instant pudding and added 1 tsp. mint extract and 1/2 cup mini chocoalte chips. Baked as the package instructed.
I did just find a similar recipe on Betty Crocker called Cooked White Icing I will be giving the powdered sugar a try next time to see what I like better.