I made cupcakes this week with the brownie batter.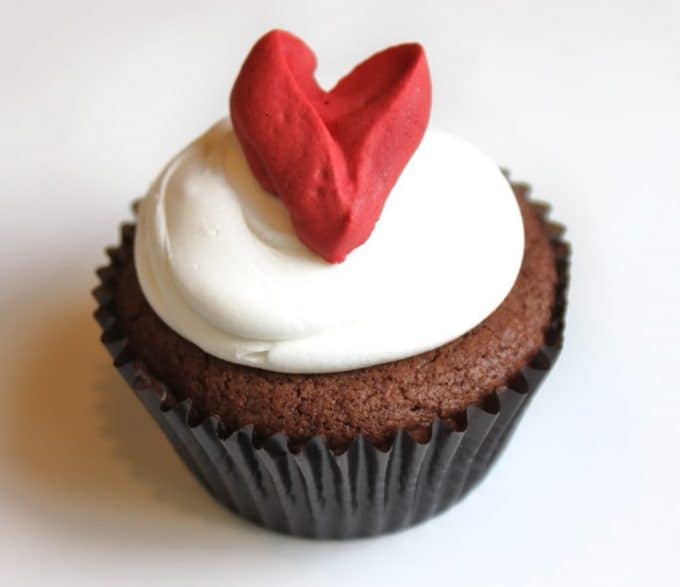 I frosted the cupcakes with buttercream frosting, then put on the toppers.
I piped out hearts onto a piece of wax paper made from royal icing.
With a pedal tip. I think I used a #124 depending on the size tip you use you will get a larger or smaller heart.
I let them dry overnight.
I just LOVE how simple and impressive these cupcakes turned out.