I made cupcakes this week with the brownie batter.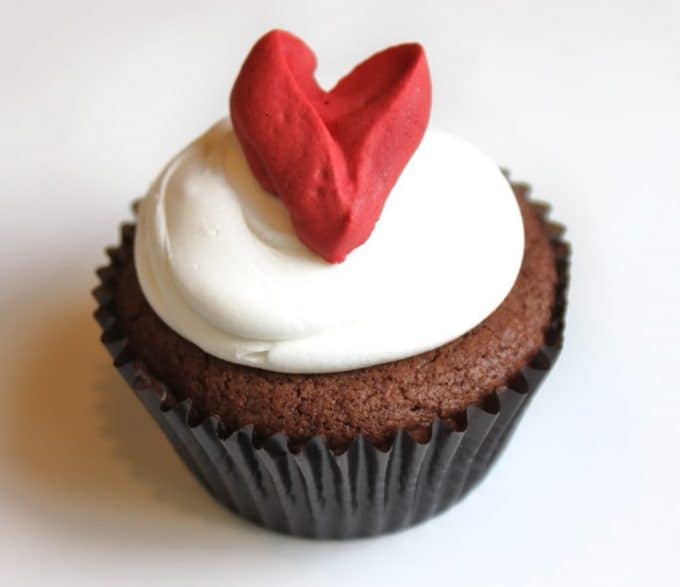 I frosted the cupcakes with buttercream frosting, then put on the toppers.
I piped out hearts onto a piece of wax paper made from
With a petal tip. I used a #124 depending on the size tip you use you will get a larger or smaller heart.
I let the royal icing dry overnight. So they were sure to be completely dry and ready to remove off the wax paper without any problems. Luckily royal icing transfers can be made ahead of time without any problems, once they are completely dry at room temperature you can store them in an airtight container for 3 months.
I just LOVE how simple and impressive these cupcakes turned out.