In minutes you can have this pretty treat!
Cookie cutters can be used for more that cookies.
You can enjoy this quick, fun treat in minutes!
Now if you are like me and enjoy chocolate and peanut butter….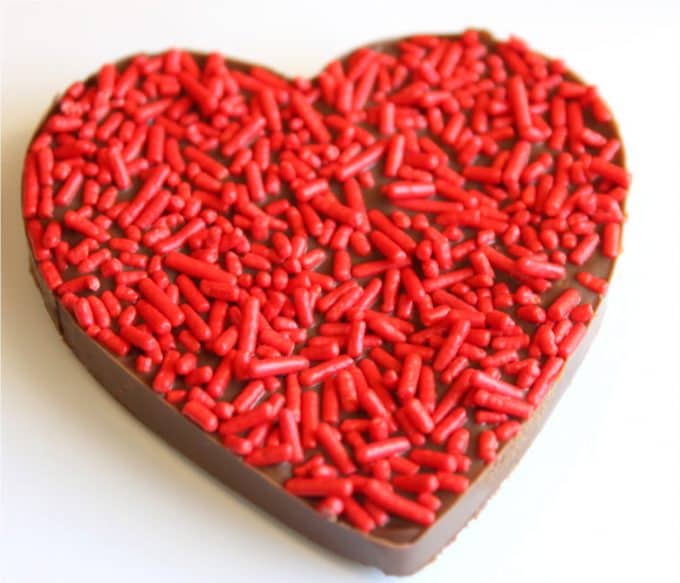 and you like them all mixed up!
Then try this.
On a baking sheet lined with a silicone mat or wax paper place cookie cutter. Melt chocolate in a microwave proof bowl at 30 second intervals until almost melted. (If you over heat chocolate it will become dry) I used one Hershey's candy bar. Then I mixed it with two tablespoons peanut butter. Spoon it into the cookie cutter.
Top it with sprinkles or nuts. Put it in the refrigerator to set about five minutes. When it's set, lift the cookie cutter up and gently push the chocolate through.
Then enjoy!
But I didn't need to tell you that. Did I?
More uses for cookie cutters Valentine Red Heart Pancakes, Pie Tarts