Santa Hat Cupcake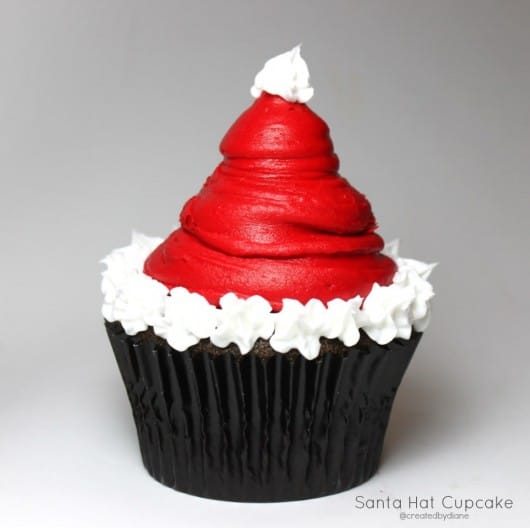 I just love red and white, and had to make a Santa Hat Cupcake that was chocolatey (click for recipe) and delicious!
I used an 804 tip to pipe on the red and a small star tip for the white.
These were really impressive, the dark papers worked really well to complete the look.
Here is my post on frosting (Click for post)
For more Christmas Treats: Take a look at these posts.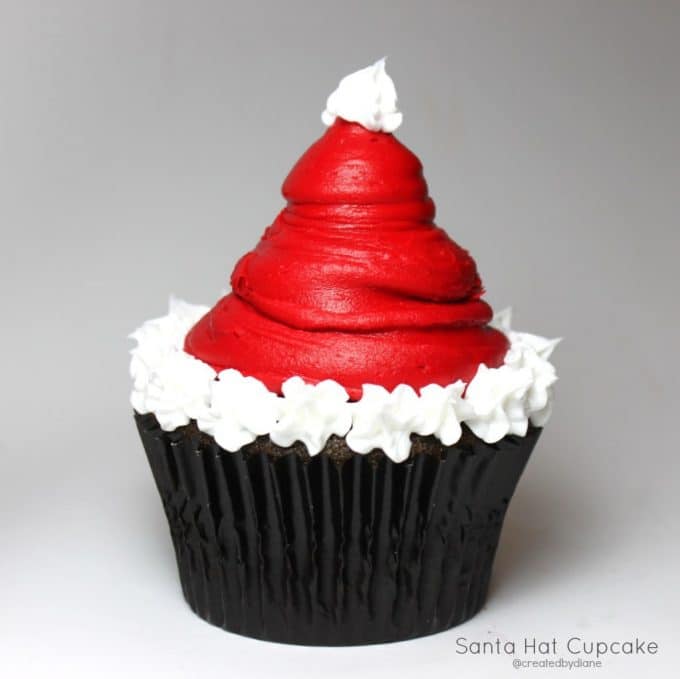 Santa hat cupcakes are great for Christmas Parties!
I have many Holiday items I've made so take a look.
Each year I create NEW items.
You can find them by looking in the recipe index, or on the sidebar under archives (December) would be a good place to start there.
You can also just scroll through the months of December and find all sorts of festive items you may want to try.
Follow me on Social Media. All the social media buttons are on the top of my blog 🙂