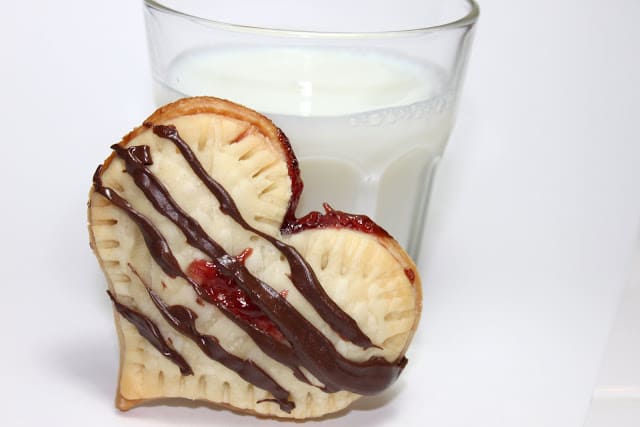 These are so simple to make and so delicious.
I rolled out pie crust and used a heart shape cookie cutter
placed them on a baking sheet and added a small amount of raspberry jam to them
be careful not to add too much as it will seep out when baking
wet the edges and add another heart on top and press edges with a fork
and poke fork on top so the steam can release, and the pie crust can expand properly
I baked them at 425 for 12 minutes,
 but found the oven was a little hot and turned it to 375 for almost 15 minutes
 on the second batch and it worked better
I added some chocolate chips to the filling on some and they were yummy,
I also made some with just chocolate chips inside-what a treat!
Some were topped with powdered sugar but got eaten before I could get a photo 🙂
others were drizzled with melted chocolate on top.