This easy to make pumpkin ice cream recipe is not only worth making, it's worth stocking your pantry with pumpkin to enjoy it all year long.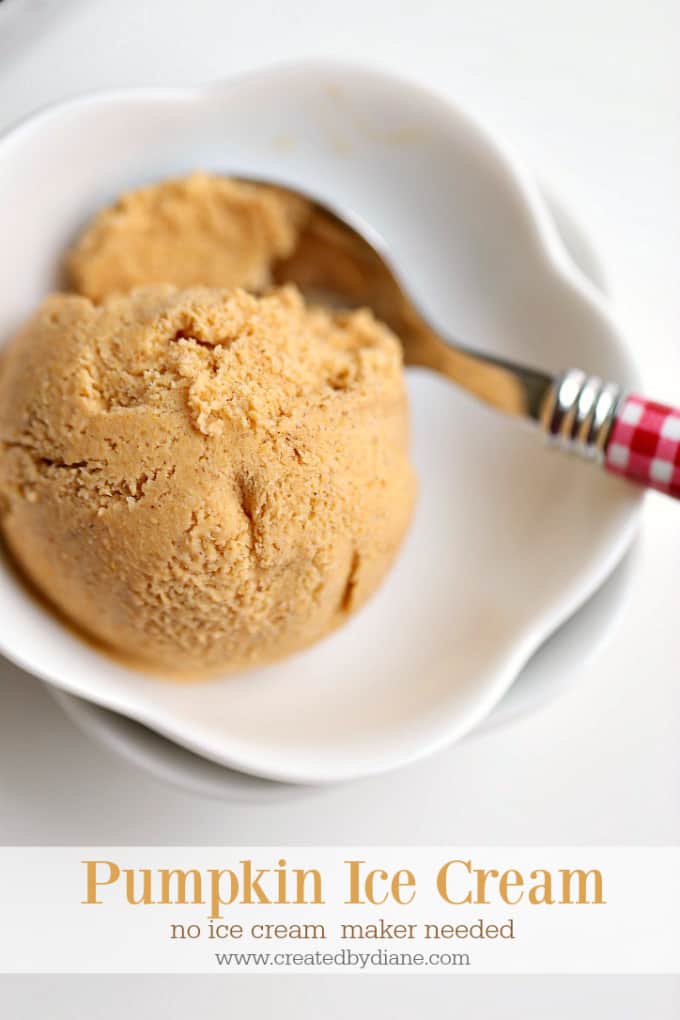 You head me right PUMPKIN all year long,
I love pumpkin and recall some 30 years ago having it for the first time. I worked in an ice cream shop and FELL IN LOVE,
you heard me, one bite in and I could not get enough of it.
It's smooth and creamy and has this incredible spiciness that is so wonderful, you know that flavor of an ice cold pumpkin pie, oh I love sneaking a piece of pumpkin pie for breakfast the morning after Thanksgiving.
It always drove my dad nuts that I didn't eat "breakfast food" in the morning, but I haven't changed after years… I still like pizza for breakfast Check out my 20-minute pizza dough recipe and my breakfast pizza recipe one of my all-time favorite breakfasts is Spaghetti and Eggs. I do LOVE toast and there are many options here on my Toast Overload Post.
…