Hi!
I'm happy you signed up for my Low Carb Emails,
I want to motivate you to reach your goals,
share some great low carb recipes with you to fill you with delicious food,
and give you information to help you enjoy low carb eating.
Be sure to get my low carb GUIDE HERE if you don't already have it. Did you print out the goal sheet yet? Have you set your goals? The changes you want can happen as soon as you do.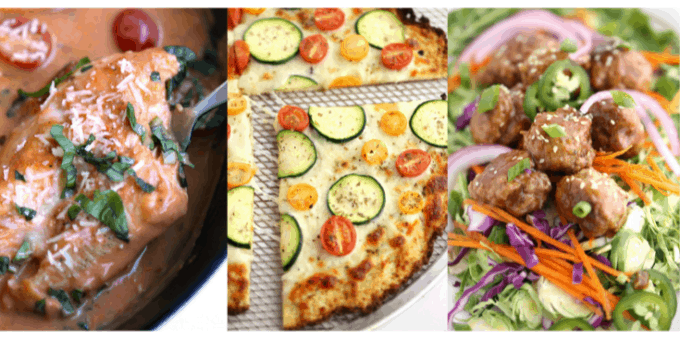 Here are three of my favorite low carb recipes
Low Carb Pizza Crust and if you like things protein-packed you'll love one of the recipes in this post!