The perfect dish is this Broccoli Pasta Salad its easy and delicious a winning duo!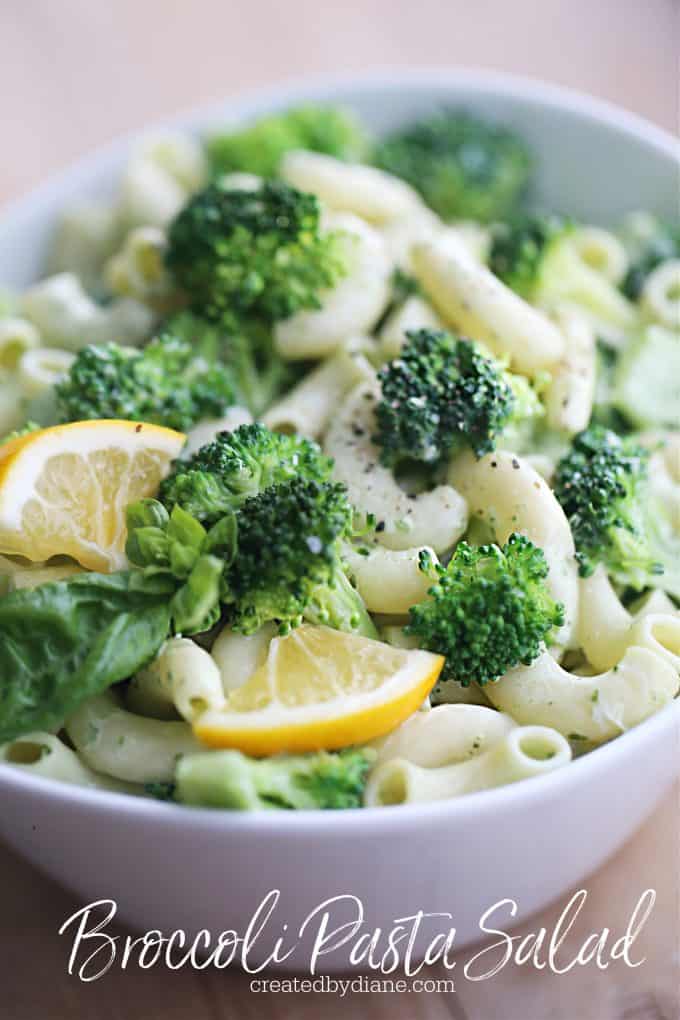 You can hardly ever go wrong with pasta, especially when you add one of the most nutritious vegetables out there – Broccoli.
This green bundle contains lots of fiber, and for a vegetable, it has a significant amount of protein – 2.5 grams per cup. Broccoli also contains Omega threes, vitamin A, C, B vitamins, magnesium, and potassium. It promotes weight loss and is great for heart health, so there's a lot of healthy reasons to love it! 
But aside from the health perks, broccoli tastes good. It has a peppery flavor and when combined with the basil in the pasta salad, OH MY, it's amazing! But there's so much you can do with this amazing green vegetable. The ultimate in creamy comfort, my Broccoli and White Bean Soup is perfect for cozy evenings indoors. And if you need your kids to eat their vegetables, a struggle in almost every family, this Broccoli Cheddarella Baked Ziti is just the ticket! I have loads of recipes packed full of broccoli to explore right here on my food blog, you'll never run out of ideas. 
Additionally, I keep pasta salad recipes at the ready.
They are easy and quick to throw together when unexpected company arrives or to keep you prepped for the week ahead. They are perfect to take along with you to work or on a picnic – just mix ahead of time and store!
Some of my favorites are Pesto Zucchini Pasta Salad and Feta Basil Balsamic Pasta Salad. And of course, I have more where they came from!(here)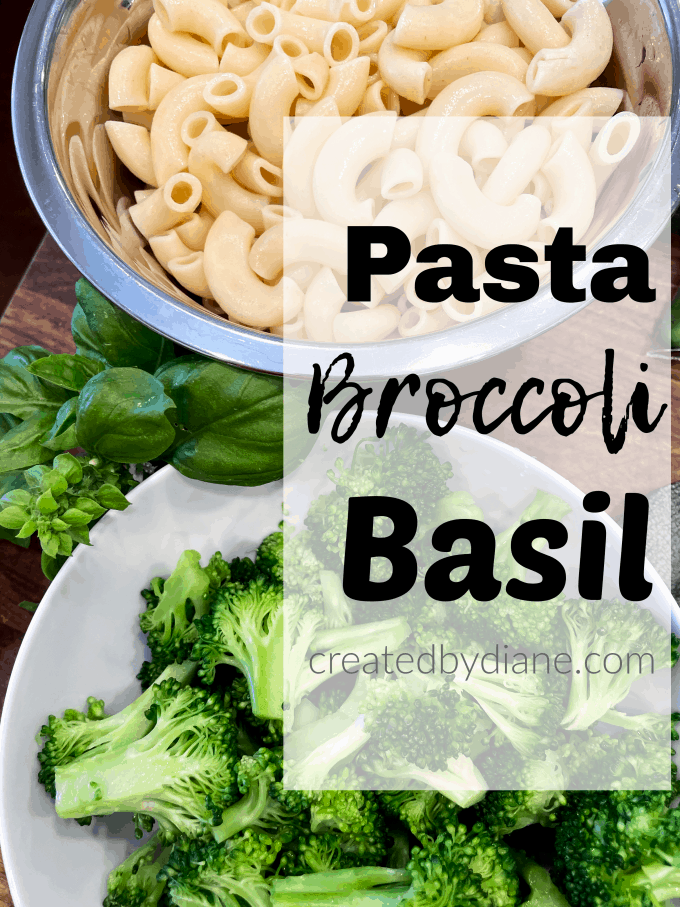 Okay, to begin making this Broccoli Pasta Salad, bring a large pot of water to a boil and drop your pasta. Cook according to the package instructions.
Next, while your pasta is cooking, you'll prepare your sauce. Place the mayo, lemon juice, and basil into a jar and use an immersion blender to blend them together. Alternatively, you could use a food processor. Blend until smooth and salt and pepper to taste.
Place broccoli in a bowl and once your pasta is finished take enough of the hot pasta water out and pour over your broccoli and allow it to sit for 2 minutes. This succeeds in blanching the broccoli. It will keep them firm but they'll have more of an al denti quality.
Drain your pasta and rinse with cold water to stop the cooking process and chill the pasta. Drain well.
Next, combine the pasta and sauce in a large bowl. Once incorporated, mix in your broccoli.
Chill until cold and serve with more lemon if desired!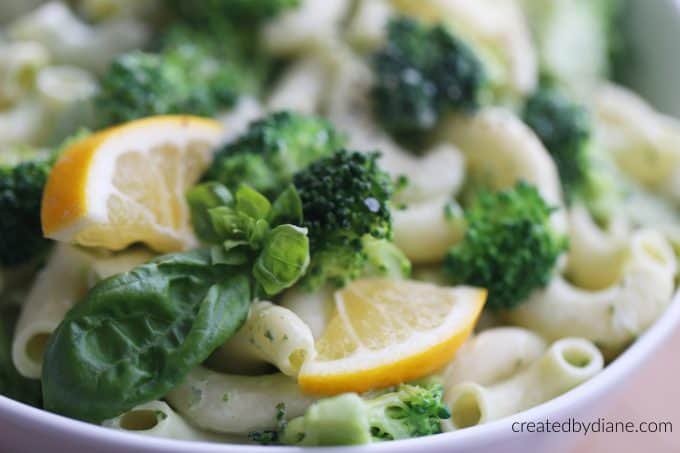 How can I tell if my broccoli is fresh?
I usually check for:
Color – You want dark green with no presence of yellow. 

Firmness – It shou

ld be firm to touch and not tired or wilted looking. 

Smell – There shouldn't be an odor to it. If it has a bad smell, probably best to pitch it.

Mold – Look over your broccoli and check for any mold – it can be good at hiding so look closely.
Could I use another vegetable in this?
Absolutely. Sometimes I don't have broccoli on hand – replacing it with Zucchini works well, or if you want to add some protein – chopped cooked chicken or shrimp would be fabulous!
I don't have an immersion blender or food processor, can I just whisk it?
You could, or using a canning jar, add your ingredients and shake, shake, shake!
Broccoli Pasta Salad
A simple and tasty broccoli pasta salad with a creamy basil dressing with lemon, add chicken or shrimp to make it a complete meal.
Author:
Diane Schmidt, Created by Diane
Recipe type:
Main Dish, Pasta
Ingredients
8 oz pasta, cooked according to package directions (I used large elbows)
3 cup broccoli, cut
1/2 cup mayo
1 lemon, juiced
6 leaves fresh basil
salt and pepper to taste
Instructions
While the pasta is cooking, prepare the sauce.
Pour the hot pasta water over the broccoli in a bowl and let sit for 2 minutes (this will blanch the broccoli), then drain.
Place the mayo, lemon juice, and basil into a jar and use an immersion blender to blend (or use a food processor) and blend until smooth, add salt and pepper to taste.
Once pasta is cooked, drain then cover with cold water to chill pasta.
When the pasta is cold, drain well.
Stir pasta with dressing. and add the broccoli and mix well.
Chill until cold.
Serve with additional lemon if desired.