Oh, I love sweet chili sauce…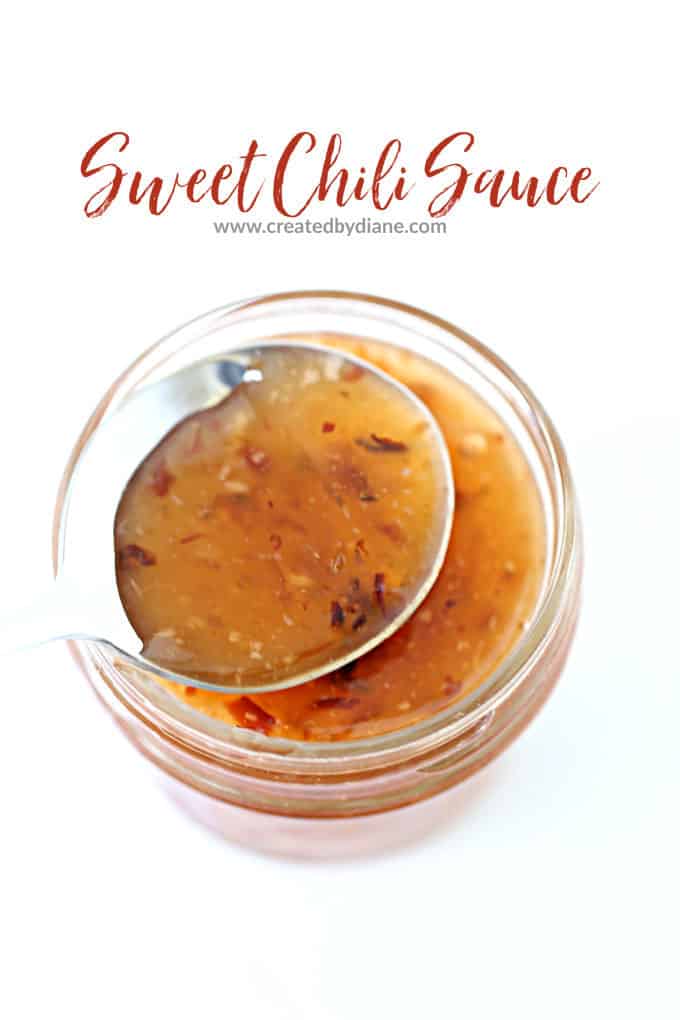 and as with most things, nothing is better than homemade.
I love how customizable this sauce is and oh so many yummy things to use it on too. Be sure to check out my VIDEO too, it's just above the recipe.
You can adjust it to your liking, if you like things sweeter add more sugar if you want it tangier add more vinegar and if you like it spicier… add more crushed red pepper flakes and chili paste.
This sauce only takes minutes to make and it's so YUMMY. Sweet and spicy and a great accompaniment to so many items.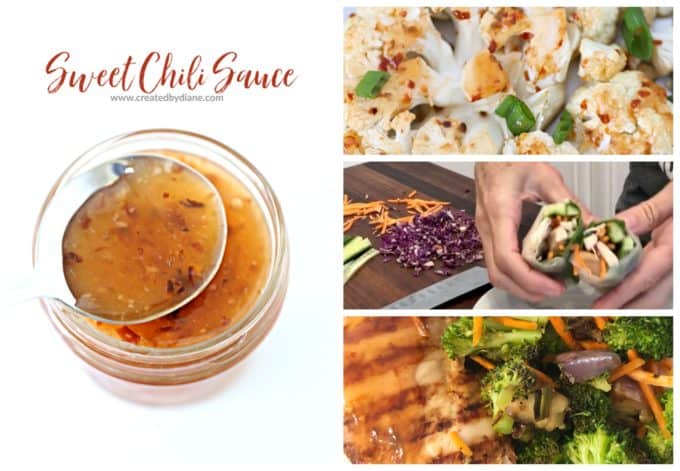 This sweet chili sauce is great on roasted cauliflower, take a look here. I made chicken spring rolls (you can see the how-to on the video in this post) and I even use the sauce to marinate chicken and pour some over the top of the chicken for a delicious meal with vegetables.
If you like Asian food,
chances are…
this is a flavor you've had before.
It's not as sweet as duck sauce, it's got some spice, if you haven't had it…
don't be afraid to make a batch and give it a try!
I made a small batch so if you want to make just enough for a serving for one meal, perfect. If you want more, or to have it in the fridge for a couple of weeks, just double, triple, or quadruple the recipe. 
It only takes a few minutes to make.
One time I use a lot in Asian dishes is chili sauce, a really popular brand that tastes great is Sambal Oelek, the jar looks similar to sriracha sauce, but it's totally different tasting. I find it in the grocery store in the Asian food aisle. Here is a link to buy it online.
If you watched the video above,
you must have seen the sweet chili chicken wraps I made,
they are so easy and yummy!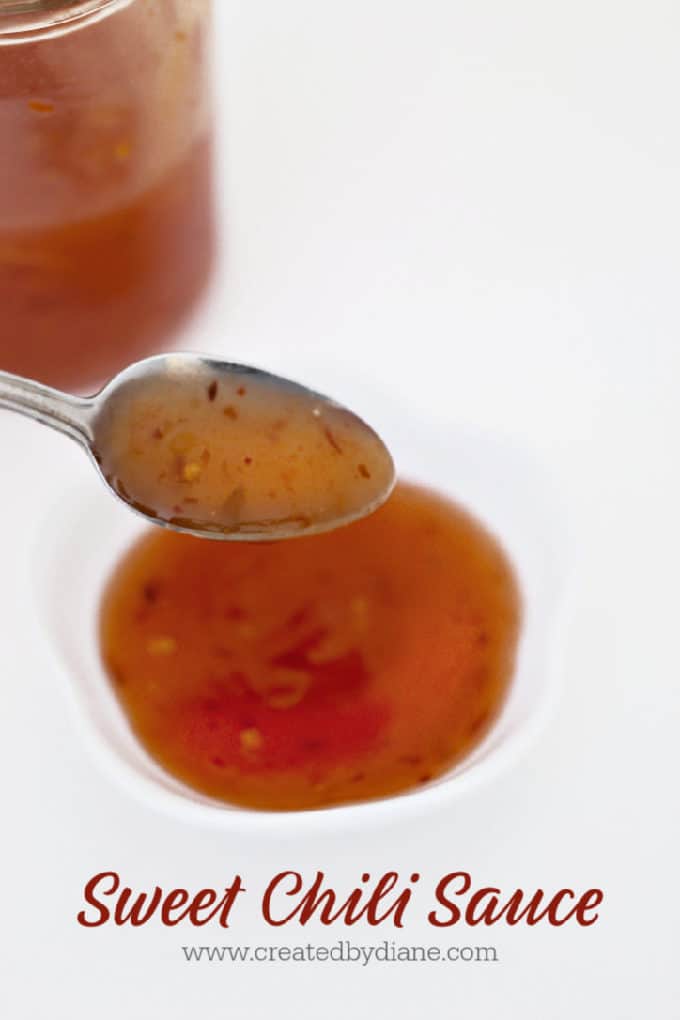 As I mentioned you can make a much larger quantity by multiplying the recipe because you may just end up using it all the time…
This  Sweet Chili Sauce is also great on spring rolls, egg rolls, pot stickers,  fried wontons and more it's a great dipping sauce and marinade too. 
Sweet Chili Sauce
Ingredients
1/2 cup sugar
1/2 cup rice wine vinegar (or white vinegar)
1/2 cup water
2 tablespoons chili paste (Sambal Oelek brand)
1 tablespoons cornstarch
pinch crushed red pepper flakes (if you prefer it spicier)
Instructions
In a saucepan add all the ingredients together and whisk until smooth.
Heat over medium-high heat and stir to combine well as it comes to a boil.
Boil for a minute or two until sugar is all dissolved.
The sauce will thicken as it cools.
Use warm or place sauce in a jar and refrigerate until cold.
Store in the refrigerator for up to three weeks.