I love strawberries and cheesecake and this smoothie is the perfect flavor combo of both!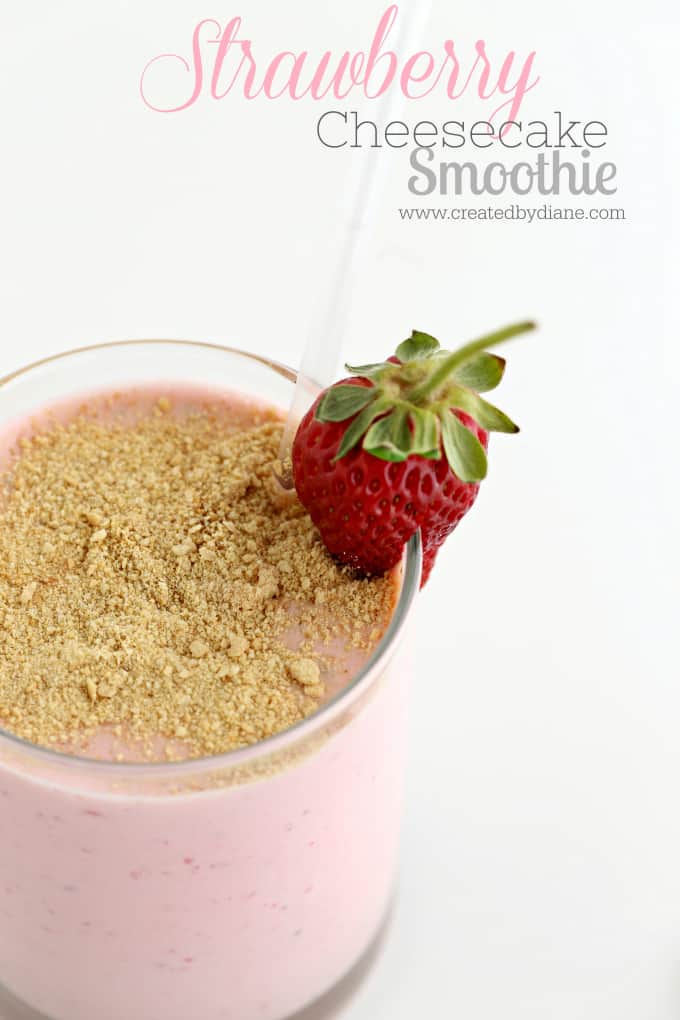 This is a grab and go treat I love to make when I know I want something creamy, delicious, fruity and filling.
I buy LOTS of strawberries and I'm so glad they sell them in large clam shells at warehouse stores for such a great price. If I don't eat them all in a timely manner, I cut them up and freeze them so I have GREAT tasting strawberries when every I want them.
They sell frozen strawberries but I find that they are so big they are harder and take longer to blend up, so I cut them up to make it faster and easier to make this smoothie!
And OMG it tastes like CHEESECAKE too!
Now don't forget about these other great strawberry recipes too!
This is so quick and easy to make, and a real crowd pleaser!
This is so perfect on a hot day and the salty sweet combo is my favorite.
This flavor combo is so yummy.
and if you wanted another fast breakfast option look here!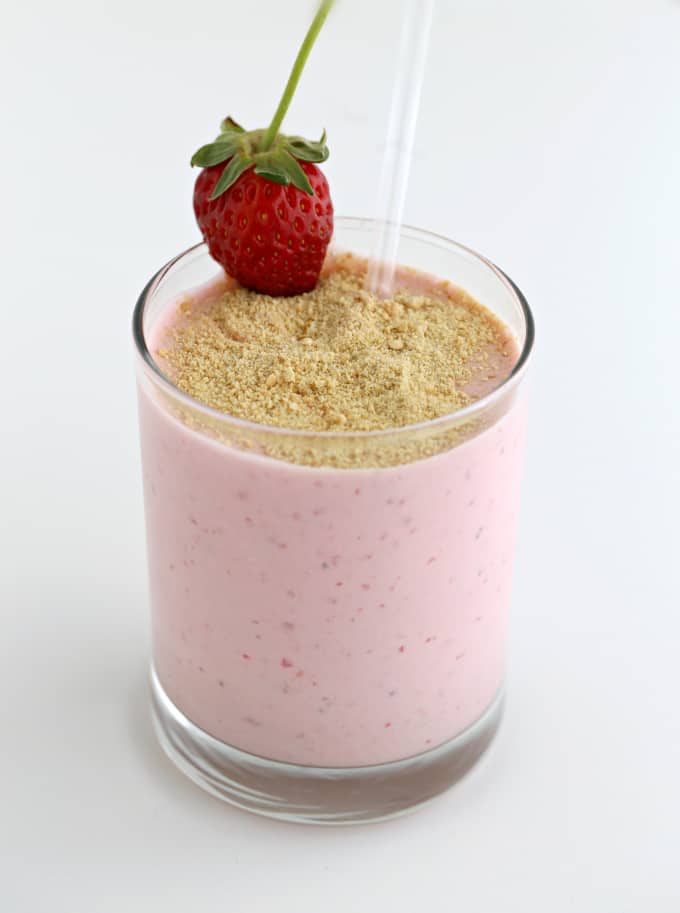 I love cheesecake but really don't always have the time to make a cheesecake to enjoy that delicious flavor, and there is no need for a syrup fruity topping, this is full of fresh fruit!
YUM!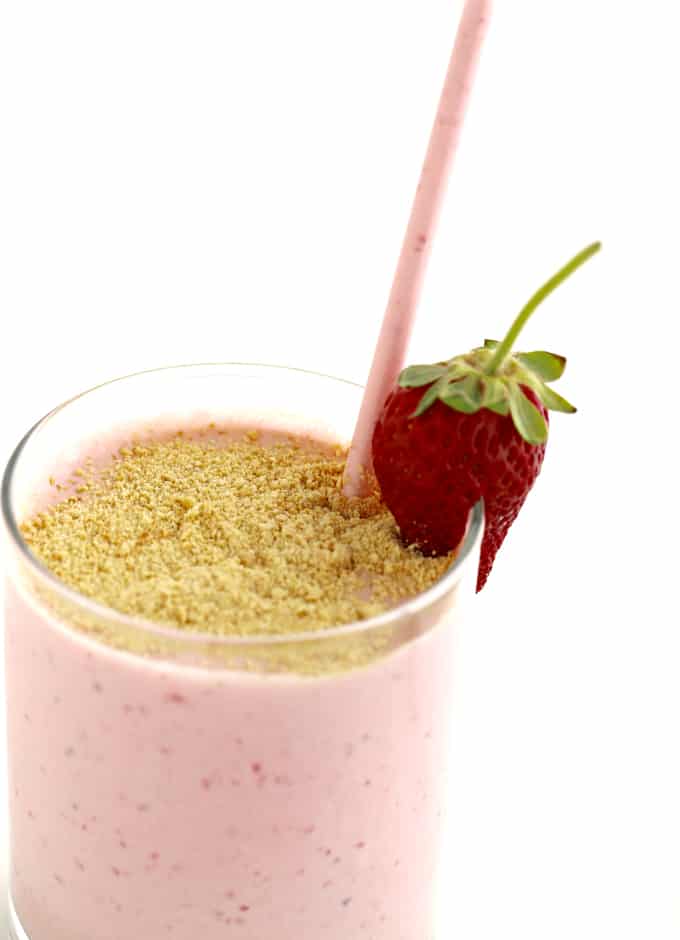 Then top it with some graham cracker crumbs and you'll thing you're enjoying the most decadent strawberry cheesecake and it'll only take a few minutes to whip up and in no time you'll be indulging in this deliciousness!
Strawberry Cheesecake Smoothie
Ingredients
5 oz. frozen strawberries (about 1 cup)
4 oz. plain greek yogurt or 4 oz. frozen banana (1 medium banana)
1 oz. cream cheese
1 cup milk
toppings
strawberry
graham cracker crumbs
**If your fruit isn't frozen add a few ice cubes.
Instructions
Place all ingredients in a blender or cup and use an immersion blender and puree smooth.
Add graham cracker crumbs and strawberry and serve.