Just wait until you see the chocolate deliciousness I am sharing with you today.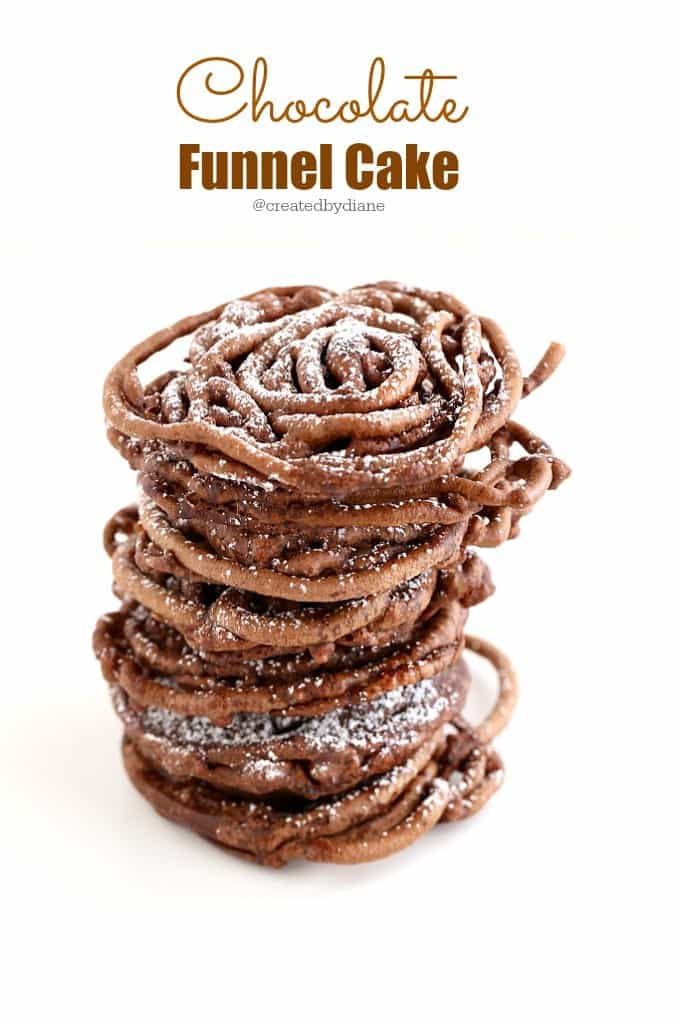 Chocolate Funnel Cake 
Don't miss one delicious recipe and get my FREE e-cookbook click here!
This recipe is easy to make and only takes minutes to make.
Believe me, this is a fabulous go-to dessert anytime.
The aroma of the chocolate funnel cake cooking will have everyone running to the kitchen.
I like it topped with powdered sugar and you can add ice cream, hot fudge, strawberries and whipped cream for a all out dessert.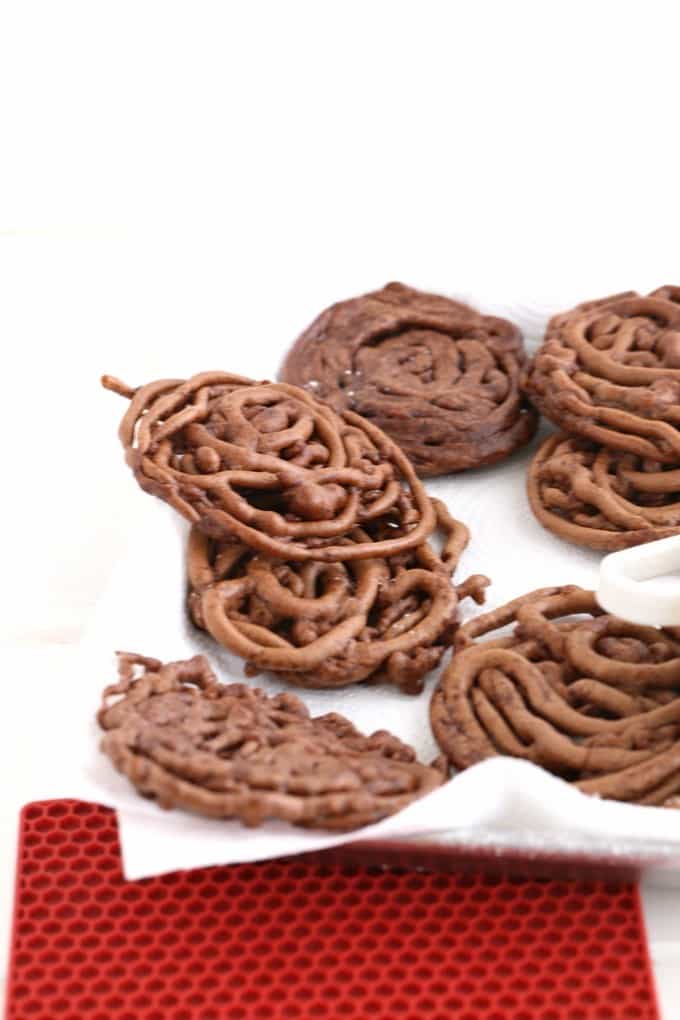 My birthday is coming up and I think we're going to go out to eat and then come back and I'll whip up everyone some chocolate funnel cake for dessert, it sounds like fun and I bet everyone will LOVE it.
In case I change my mind, which may happen. I have a plan B. I would then make this Chocolate Cake.
Nothing goes better with birthdays than CHOCOLATE.
Have you seen my new Chocolate Ebook, it's full of chocolate recipes you won't want to miss. Take a look here.
 Take a look here to see my post on Homemade Funnel Cake with photos of the bottle I use and step shots of the funnel cake cooking.
Chocolate Funnel Cake
Ingredients
1 egg
1/4 cup sugar
1 cup milk
1 1/2 cups flour
1/4 teaspoon salt
2 tablespoons dutch cocoa
1 teaspoon baking powder
1 teaspoon vanilla
oil for frying
Instructions
In a bowl mix eggs with sugar, add in milk and whisk to mix smooth
Add in flour, salt, baking powder and dutch cocoa.
Dispense batter through a funnel or place it in a squeeze bottle (I use a squeeze bottle)
Heat a pan with 1½ inches of oil to 350-375 degrees.
Pour batter into hot oil, swirling the batter in a couple circles to create an even layer of batter in the pan.
Cook until golden on one side then carefully using tongs or chopsticks turn the funnel cake over and cook on the other side until golden.
Remove and drain on paper towel, then top with powdered sugar.(ice cream and whipped cream are great on these funnel cakes also)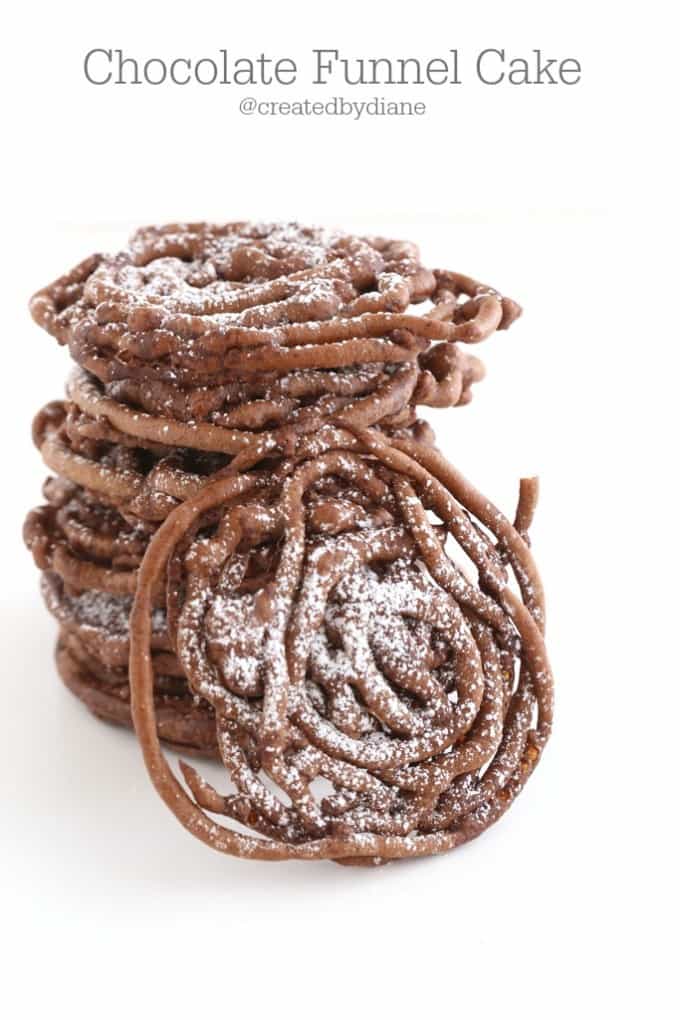 Sprinkle on some powdered sugar and enjoy!
Thanks so much for stopping by to see this recipe!
Sharing this post is appreciated and encouraged. Use the share buttons at the top and bottom of the post, there are many options to all your favorite social media channels and you can also email it to a friend. Print out the recipe to enjoy it on your next kitchen adventure. Please don't copy and paste the full post, it's prohibited without written consent from me. Recipes including wording and photographs are Copyright of createdby-diane.com.
Please enjoy this recipe and click here to sign up for email updates to receive recipes in your inbox.
~Diane