If you are a fan of Bloody Mary's this BBQ Sauce is for you!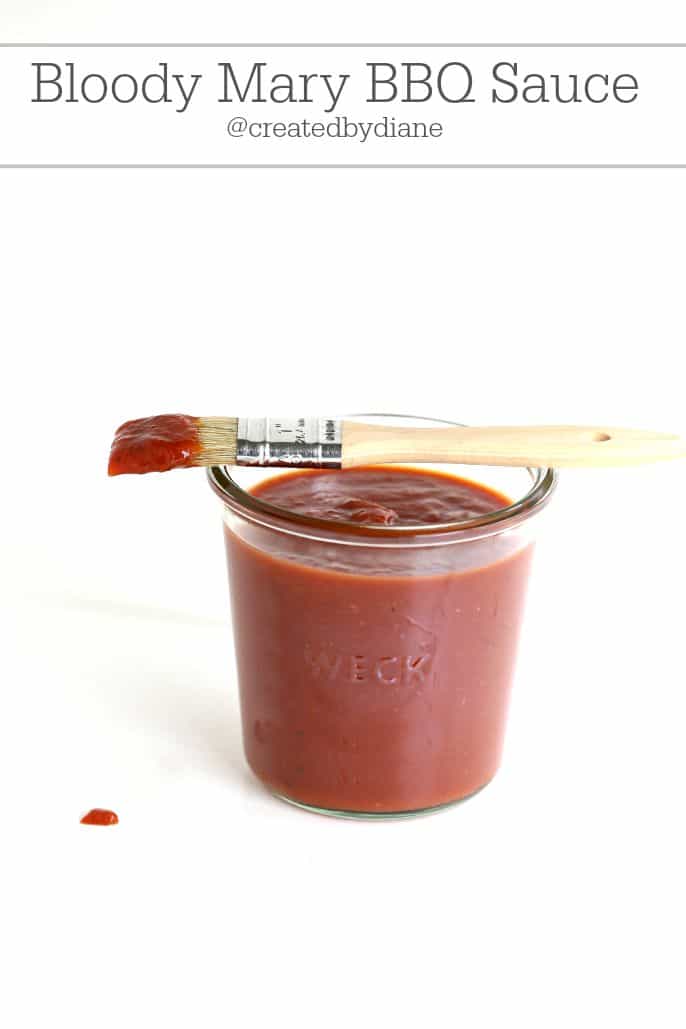 Bloody Mary BBQ Sauce
Pin this on Pinterest to save it for later!
Follow created by Diane on Pinterest to see other delicious recipes!
There is something about a Bloody Mary that I just LOVE.
I can never pin point the best part, there are so many.
The tomato, horseradish, worcestershire, a bit of celery taste and the vodka, you can't forget the vodka!
Don't settle for ordinary BBQ sauce, give something new a try!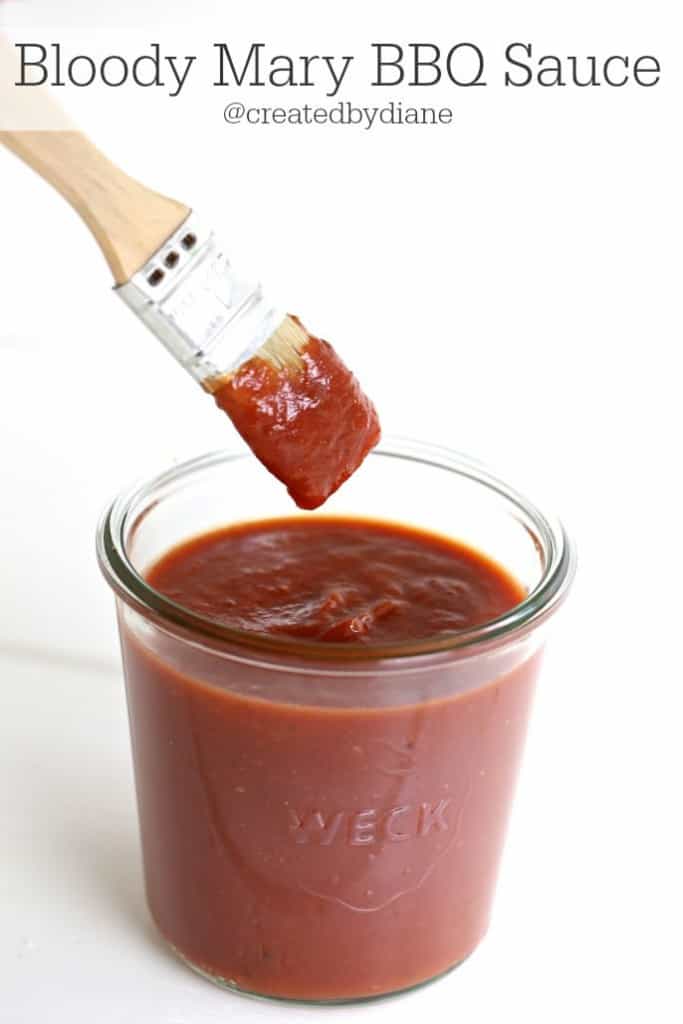 This has a really fun flavor and was delicious slathered on a pulled pork sandwich and grilled chicken.
I'm looking forward to seeing what else I like it on!
Bloody Mary BBQ Sauce
Ingredients
2 cups crushed tomatoes
2 oz vodka
1½ teaspoon worcestershire sauce
1 teaspoon fresh lemon juice
¼ teaspoon Tabasco
¼ teaspoon black pepper
1 teaspoon dry mustard
¼ cup brown sugar
2 oz apple cider (1/4 cup)
1 teaspoon horseradish
½ teaspoon onion powder
¼ teaspoon celery salt
1 tablespoon corn starch
½ teaspoon cayenne pepper
¼ teaspoon salt
2 teaspoons molasses
Instructions
Heat all ingredients in saucepan on medium until it comes to a simmer (low boil) turn on low and cook for 10 minutes.
Slather on your favorite grilling and BBQ food!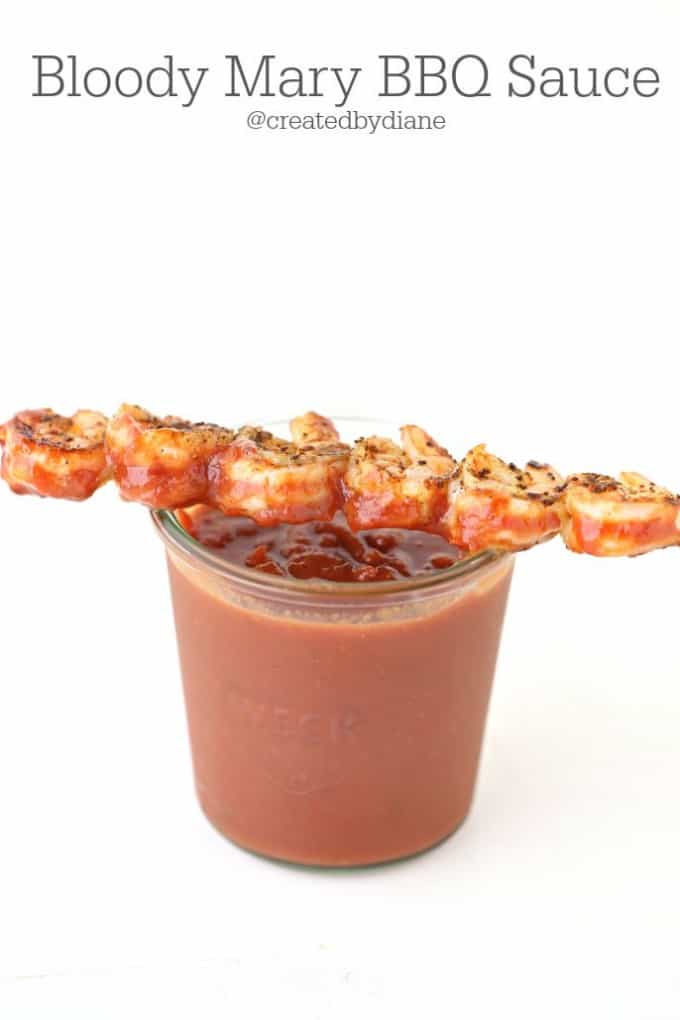 Grilled up shrimp with some Old Bay Seasoning to dunk into this sauce… so delicious!

What is your favorite item you enjoy most when firing up the grill or BBQ?