Spinach Salad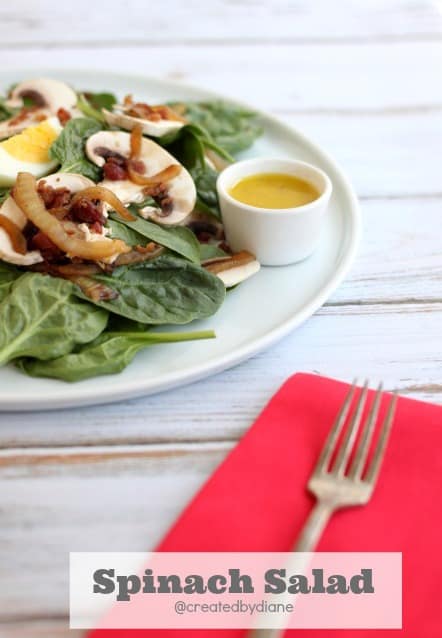 Sometimes I open the fridge and am so hungry I can't even think.
It happens often!
That is shared with you why I cook chicken for the week here,
This is one of those weeks, I have no time and no idea what I will be eating. I was sick all last week and never did any big grocery shopping and planning, just flying by the seat of my pants all week long making short trips to the farm stand and grabbing what ever I think I need at the store, with no real plan in place.
That gets old fast,
but this salad saved me.
I have plenty of hard boiled eggs when I made deviled eggs, they are a go to for getting one of my kids to eat something other than junk when they run in the house. Here are my tips on hard boiling eggs.
I sautéed onions in a pan until they were caramelized, heated crumbled bacon (which I buy at Costco and it a huge time and mess saver if you love bacon like I do) I sliced up some mushrooms and laid it all on a bed of spinach.
I poured on my favorite Lemon Saffron Salad Dressing and my meal was complete.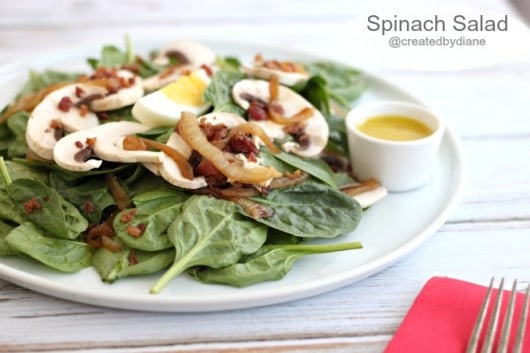 This is my go to lunch this week. What's yours?