Pumpkin Madeleines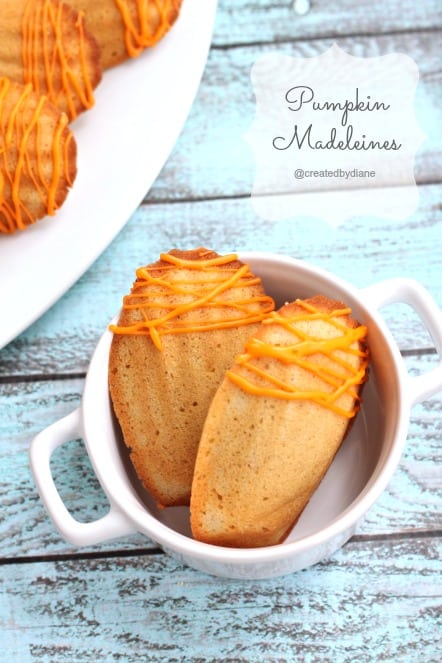 Would they please add more hours to the weekend.
It always seems to go so fast.
I need at least 10 more hours added.
I have to do lists that just don't seem to get completed on the day I intended.
And while we are at it, do we really need it to get dark early at the end of the month?
We haven't even changed the clocks and already I'm dreading it.
So while we contemplate the awfulness…..
make some of these.
They will help, trust me.
I'm in a way better mood after eating a couple MANY of these.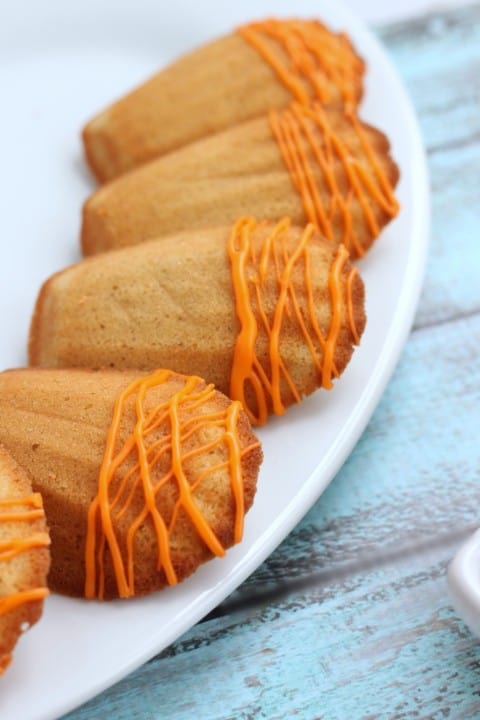 Pumpkin Madeleines
Ingredients
10 tablespoons unsalted butter (melted and cooled)
2 eggs
2/3 cup sugar
1 teaspoon vanilla extract
1 teaspoon pumpkin spice bakery emulsion (I use Loranns)
1/2 teaspoon pumpkin pie spice
1/8 teaspoon salt
1 cup flour
Instructions
Preheat oven to 375
Prepare Madeleine Pan with a baking spray or lightly butter and flour.
Beat eggs and sugar with mixer, add vanilla pumpkin emulsion, pumpkin pie spice and salt.
Mix in flour until blended.
Pour butter in a stream and mix on low until well blended.
Place 2 tablespoons of batter into each madeleine area of the pan.
Bake for 12-14 minutes or until just golden.
Remove pan from oven and turn onto a cooling rack.
Allow Madeleines to cool completely.
Notes
If you are unable to use the pumpkin baking emulsion, use more pumpkin pie spice.
Pumpkin Spice Icing
Ingredients
1 cup powdered sugar
1 tablespoon corn syrup
2-3 tablespoons water
2 drops orange food coloring
1/2 teaspoon pumpkin spice baking emulsion (Loranns)
Instructions
Mix all ingredients until smooth, add a drop or two more water if you need it thinner.
Drizzle icing over cooled Madeleines.

Take a look at some great recipes for the participating bloggers of the giveaway!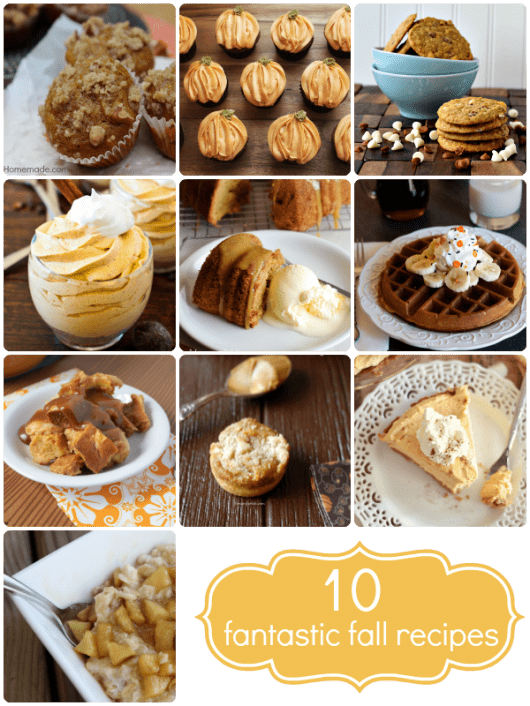 Pumpkin Muffins with Streusel Topping – Hoosier Homemade
Chocolate Pumpkin Muffins – Created by Diane
Cinnamon Chip Pumpkin Cookies – Julie's Eats & Treats
No Bake Mini Pumpkin Cheesecakes – A Family Feast
Caramel Apple Pound Cake – Life in the Lofthouse
Whole Wheat Pumpkin Yeast Waffles – Barbara Bakes
Pumpkin Bread Pudding with Biscoff Sauce – Crumbs and Chaos
Biscoff and Pumpkin Pie Cookie Cups – Lemons for Lulu
Marshmallow Pumpkin Pie – Kitchen Meets Girl
Apple Pie Oatmeal – Wholesome Mommy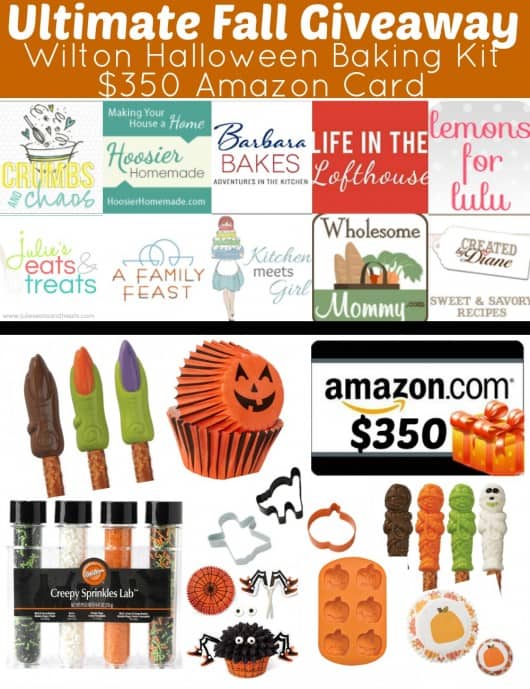 (Wilton is providing the following items for this giveaway CLOSED)