How to make a no-bake cake for you cat or dog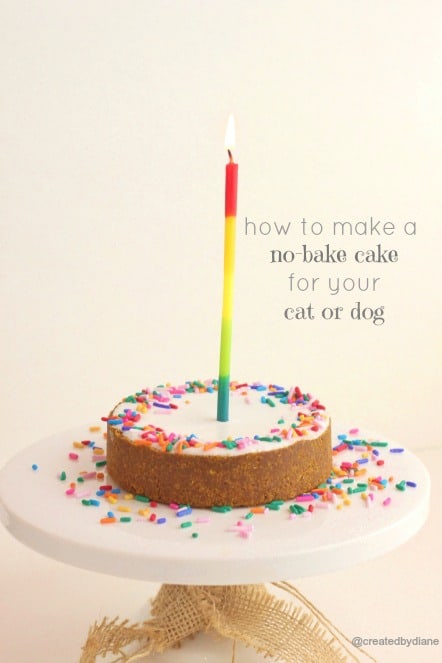 It's always fun celebrating birthdays!
The cake is the best part if you ask me.
Well, I think it shouldn't be any different for cats and dogs.
They deserve a cake on their special day too, don't you think?
Maybe they could even wear silly party hats too.
Oh… come on, you know you've tried dressing your cat or dog up in a costume, hat or sunglasses before. Maybe you put them in a pumpkin. It's estimated that Americans spend $370 million on Halloween Pet Costumes this year. So if you think my idea of a cake for your pet is crazy there are people WAY more crazy than me out there.
Here is a quick and easy no-bake birthday cake you can give to your pets.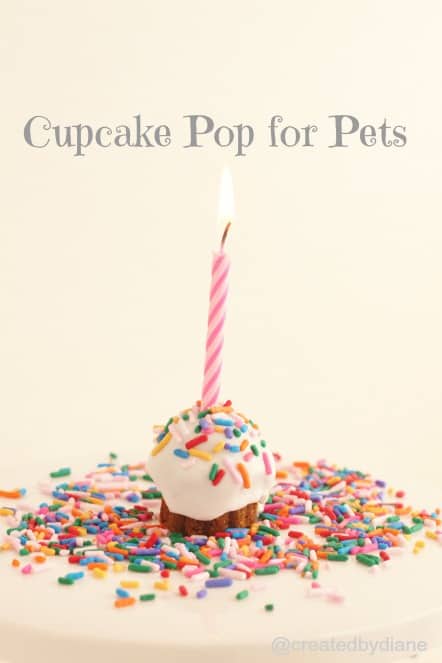 This cupcake pop is perfect for a smaller dog or cat. Just put a candle in the top and start singing. That is unless your pet is shy, then maybe hum the birthday song. Every day is special with our pets, they bring such joy to our lives. No better way to show them how happy we are with them on their special day than with a cake especially for them.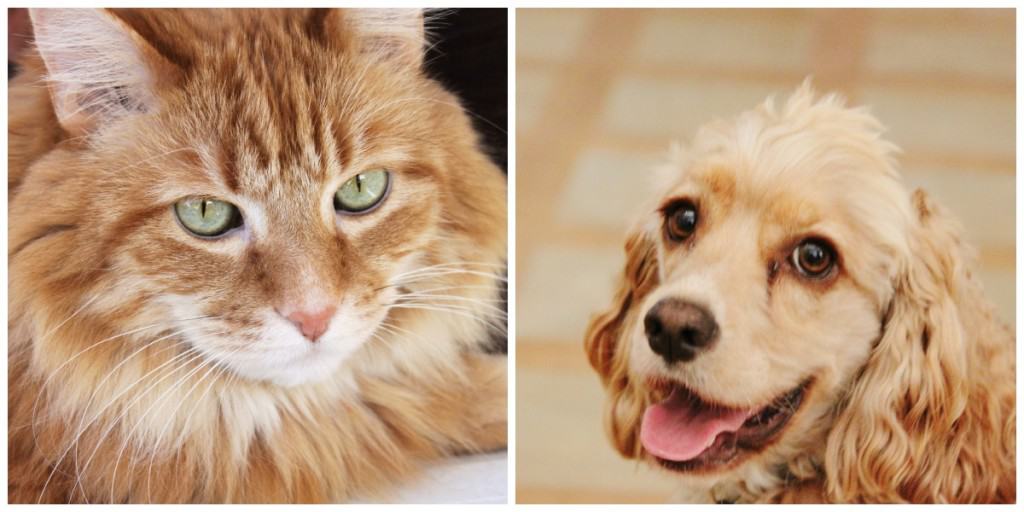 Jack and Charlie
I pray we will have many, many birthdays to celebrate with our pets and now a fun cake for them to indulge in.
Sometimes I think I even catch them dancing….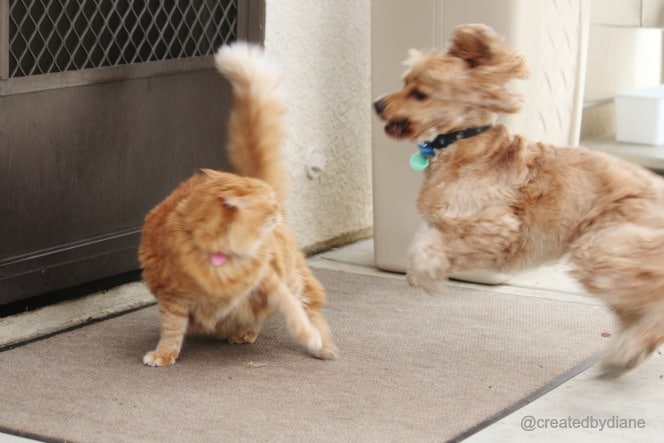 Well, maybe they aren't dancing…..either way, we sure have fun with them both.
They are both indoor pets but like to play on the back porch sometimes.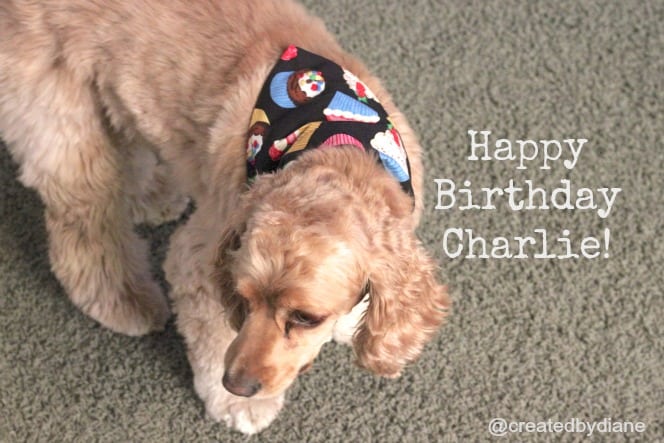 Today we are celebrating Charlie becoming a member of our family as well as his second birthday! We are so lucky to have him.
I sewed him a neckerchief with cupcakes on it just for his birthday.
If you want to see more updates about Charlie and  Jack, follow me on instagram 🙂
Be sure to also check out this post it has my top 10 must-have items for your dog.
Please be sure the ingredients in the items you are using are safe for your animal. Xylitol is often added to peanut butter and can be toxic, so natural peanut butter is a better option. Cream cheese would be another item you could replace the peanut butter with if you choose to.

How to make a no-bake cake for your cat or dog
Ingredients
1 1/2 cups Iams Cat or Dog ProActive Health Senior Plus food (any dry cat/dog food will work)
3 tablespoons peanut butter
1/4 cup pumpkin puree
Icing:
1 cup powdered sugar
2 tablespoons water
2 tablespoons sprinkles
Instructions
put cat food into a food processor along with peanut butter and pumpkin puree.
Pulse until it resembles coarse crumbs and sticks together.
Press into a 4-inch springform mini cake pan or roll into a cake pop.
Remove from the cake pan.
Mix 1 cup powdered sugar with 2 tablespoons of water to make icing to pour over top of the cake. Spread it with a spatula and decorate with sprinkles.
Notes
I used a cupcake cake pop mold that I found on Amazon (
here
) Get creative and press it into a cookie cutter or just roll it into a ball and dip the top in icing if you like.