Biscoff Scones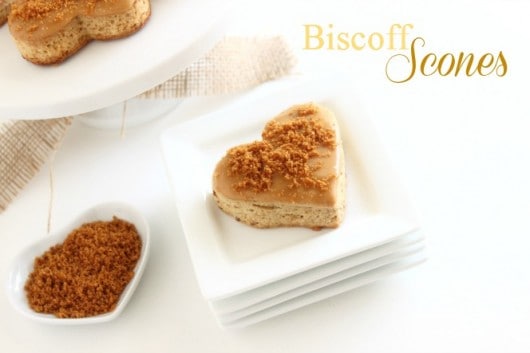 What is Biscoff?
Well for as long as I can remember these yummy cookies were served on Delta Airlines.
Other than that it's just the memory of the delicious crisp cookie.
Now there is Biscoff Spreads, creamy, chunky, chocolate dipped Biscoff Cookies…oh my they are everywhere.
Well maybe not everywhere, but I did find the spread and the cookies in my local CVS Pharmacy. Really! If you are ever anywhere near San Francisco you'll be sure to see them.
Imagine my surprise the first time I'm in San Francisco and I see this shop…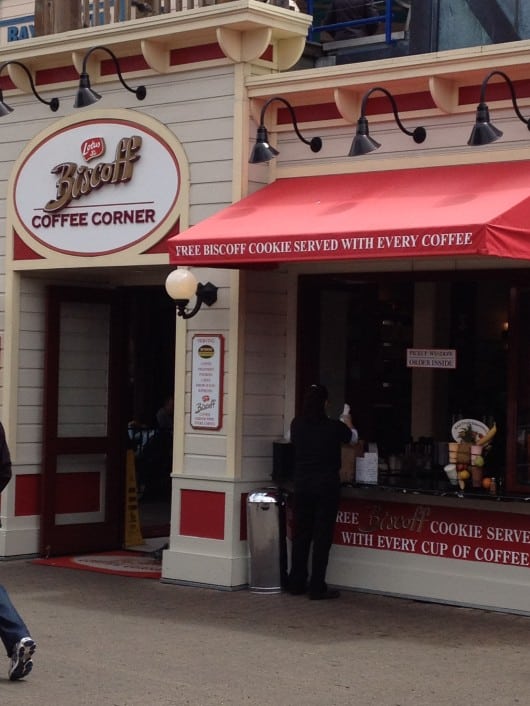 of course I just had to go inside…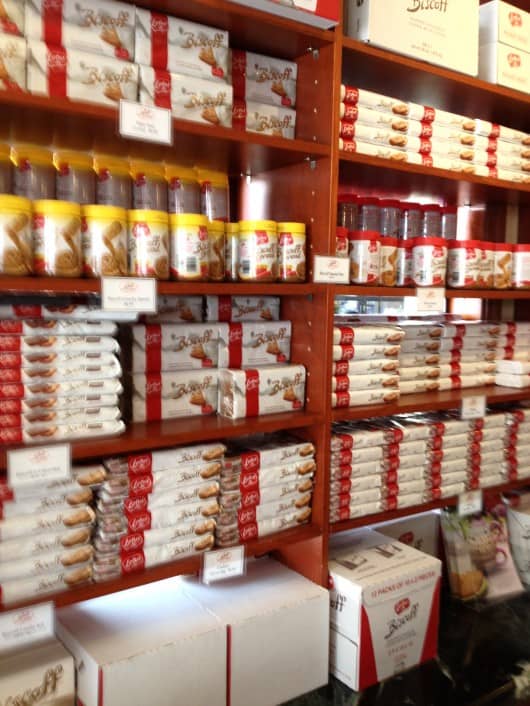 and look at what I found.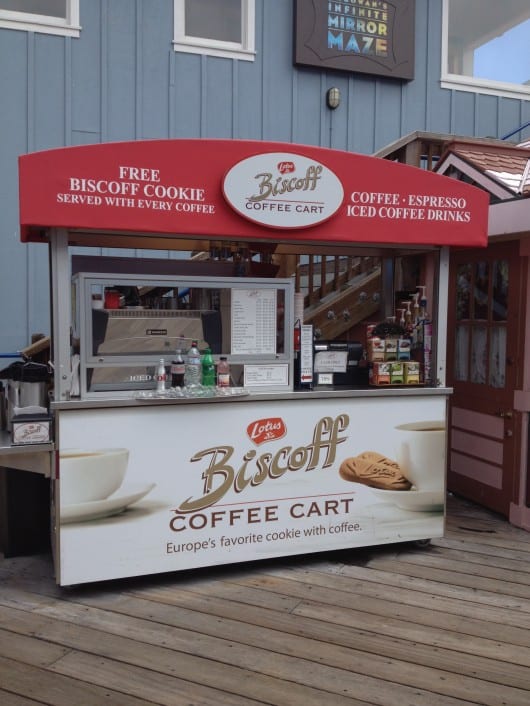 There were even carts on the boardwalk just tempting me at every turn!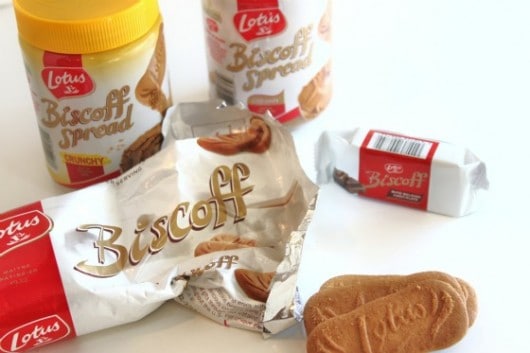 If you blog,  follow blogs or are on Pinterest, you most likely have heard of Biscoff.
To my surprise there are people who don't LIVE on their computers or iphones or aren't "plugged in" and really have NEVER heard of Biscoff. That is until I gave them some of these scones!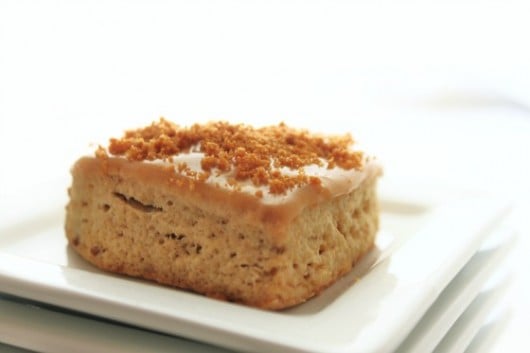 I'm pretty sure sales of Biscoff will go go up just because of these….well maybe not, but they sure are yummy.

Biscoff Scones
Ingredients
2 cups flour
1/4 cup brown sugar
3 teaspoons baking powder
1/2 teaspoon salt
1/2 cup cold butter
1/4 cup buttermilk
2 teaspoons vanilla extract
2 eggs
4 tablespoons Crunchy Biscoff Spread
Instructions
Mix flour, sugar, baking powder and salt together.
Cut in butter until mixture resembles coarse crumbs.
Add in buttermilk,vanilla eggs and Biscoff, mix then turn out on floured surface and knead until all combined.
Cut with floured cookie cutter.
Bake on parchment lined baking sheet at 400 degrees for 10 minutes or until golden.
Notes
Cool scones completely before icing.

Biscoff Glaze Icing
1/2 cup powdered sugar
1-2 tablespoon Creamy Biscoff Spread
1 tablespoon corn syrup
about 3 teaspoons water
Mix until smooth and creamy, add more water to thin to desired consistency.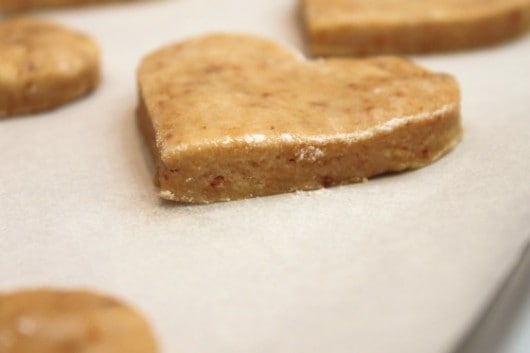 I just love the Crunchy Biscoff Spread for these, each scones has bits of Biscoff Cookie in each bite.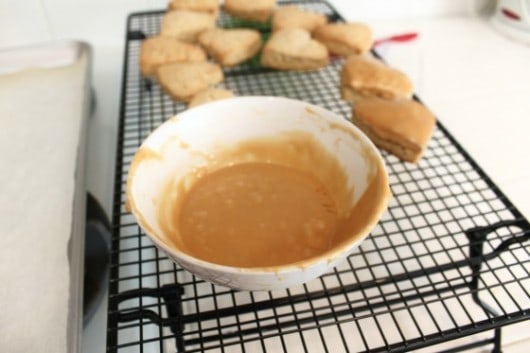 I dipped the scones into the Biscoff Glaze icing I made with the Creamy Biscoff Spread, and here is a video How to apply glaze icing on scones, cookies or small baked goods.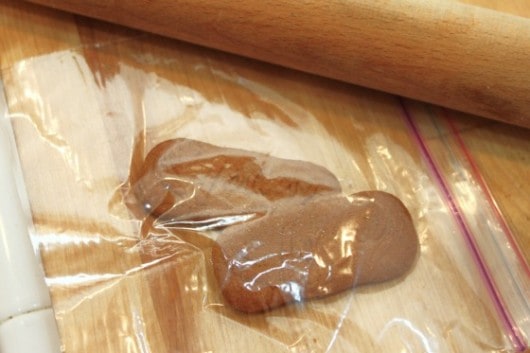 I placed two Biscoff Cookies in a bag and rolled it with a rolling pin to create…..cookie crumbs. I really think Biscoff should sell cookie crumbs in a jar. REALLY.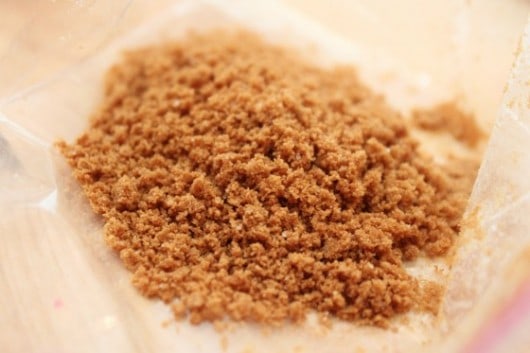 I think I would put them on just about EVERYTHING. You're with me, right. They are so delicious, brown sugar and cinnamon smelling all yummy. That or an air freshener, even a new candle scent.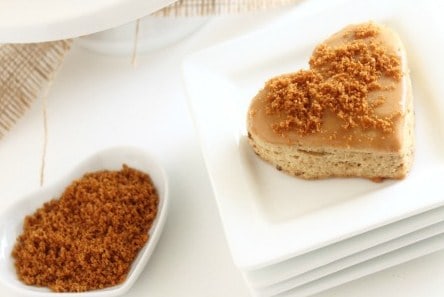 So if you haven't jumped on the Biscoff bandwagon….maybe it's time.
They even have a website Biscoff.com. I'm not being compensated for this post.
I just LOVE Biscoff and wanted to share this yummy info with you.