Coffee Filter Cupcakes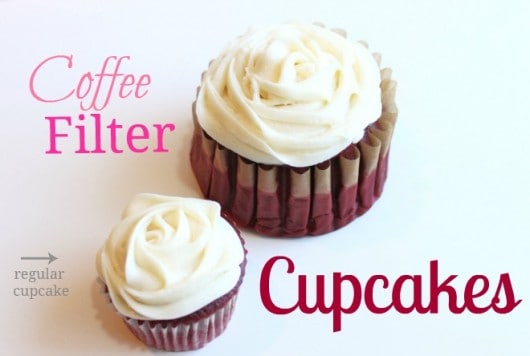 I baked in coffee filters. You heard right, GIANT cupcakes to be exact,or mini cakes with a cute liner!
I was a little worried the batter would stick too much to the paper filer, but I have a tip for that too.
To prevent the sticking I sprayed the filter with Bak-Klene baking spray as I do with all my cakes and it worked great.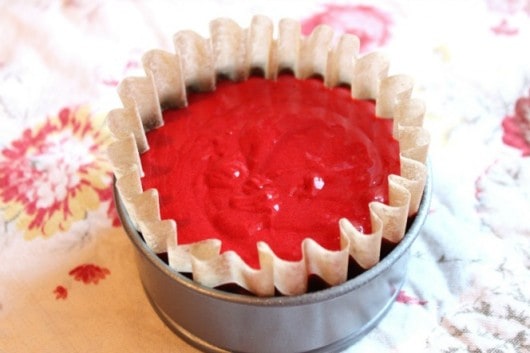 I placed the coffee filter inside a mini spring-form pan tin to hold up the liner. I have two of these, but I did a search they are available in packs of 4 here. They are 4 1/2″ x2″ in size. Maybe you already have pans that would fit. Get out your coffee filters and see what baking dishes it will fit into. Maybe large white ramekins?
1. Set the coffee filter in the pan or wrap aluminum foil around the base (use a bowl to shape the foil and coffee filter inside so it has a flat base and sides so it can bake and hold a nice shape.
2. Spray the filter with baking spray
3. Place 9 tablespoons of batter into a coffee filter. (I used a large scoop that holds three tablespoons and decided to put 9 tablespoons, I'm not sure if the filter would have been able to hold much more. I think it would collapse it's so thin, so I'd stay with 9 tablespoons.
4. Bake as the recipe directs, the timing will be longer than a cupcake, but be sure to keep an eye on it. No one likes a dry cake, no matter how cute it is.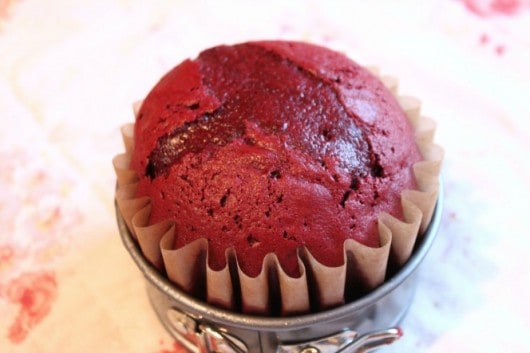 Since it's way more batter than cupcakes, it does take longer to bake. But well worth the time.
As with all cakes don't over bake or it will become dry.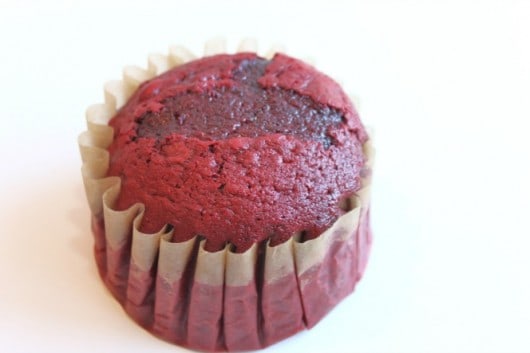 I allowed it to cool for a few minutes in the metal pan, then removed the cupcake and placed it on a wire rack to completely cool.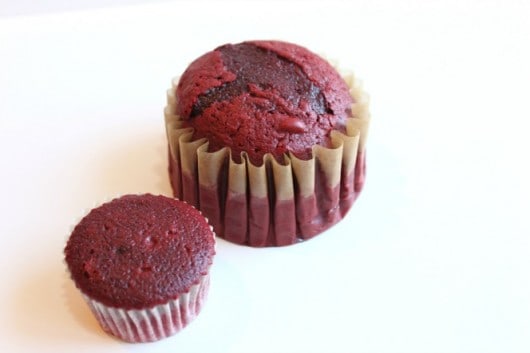 This is the size difference between a regular cupcake and a GIANT cupcake baked in a coffee filter.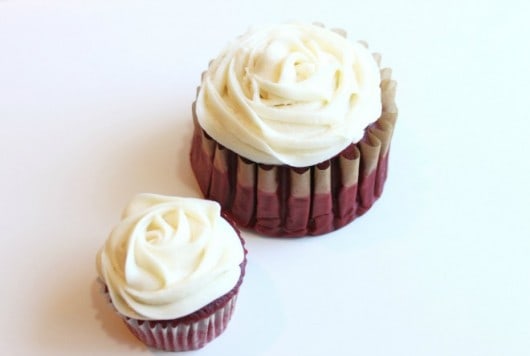 Really a fun idea for an individual cake, or for someone with a real sweet tooth!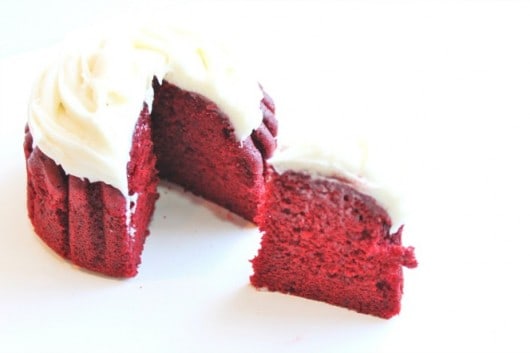 Or maybe it's a mini cake for people who only want a little taste.
Well that's my tip for coffee filters. Did you see my first tip? It's here if you missed it.
If you are now in the mood for Red Velvet

here is my recipe for Southern Red Velvet Cake with Cream Cheese Frosting.