Pizza Cupcakes
Pizza Cupcakes
When I was growing up pizza on Fridays was a pretty common thing. Sometimes we 'd even run into our neighbors when we were picking up our takeout order.
I still order pizza the way I did then.
Large plain pie.
That's what I grew up saying it and never had anyone ask me to clarify what I was ordering before I moved to the West Coast.
If anyone hears me say large plain pie, they ask me if I'm sure I don't want cheese on it. What?
Don't get me started on my response.
I have to think…. then say "cheese pizza" or who knows what they would end up giving me.
These pizza cupcakes have a great taste and are truthfully better than ninety-eight percent of the pizza in my area. Please don't laugh, it is really sad. That is most likely why I make pizza so often. Now that I'm used to not having delicious pizza anytime I feel like it. I've gone a bit crazy and make all types of pizza even dessert pizza, there are quite a few varieties of pizza I've made listed in that post if you are crazy too 🙂 and want to try one.
These Pizza Cupcakes were consumed in record time, and therefore will be made again and again.
Pizza Cupcakes Printable Recipe
(adapted from Rachael Ray)
3/4 cup flour
3/4 teaspoon baking powder
1/2 teaspoon oregano
1/8 teaspoon granulated garlic
pinch of salt
pinch of crushed red pepper
3/4 cup skim milk
1 egg
1 cup shredded mozzarella cheese
1/4 cup grated Parmesan Cheese
Sauce for dipping I love Barilla Sauces, I used Tomato Basil.
Whisk flour, baking powder, oregano, garlic, salt and red pepper. Add in milk and egg, mix thoroughly. Stir in cheeses.
Spray cupcake pan with non-stick spray and place 3 tablespoons mix into each cup.
Baek at 375 degrees for 20-25 minutes.
Heat sauce for dipping and enjoy!
You can add pepperoni cut it smaller so it blends well.
Makes 12 pizza cupcakes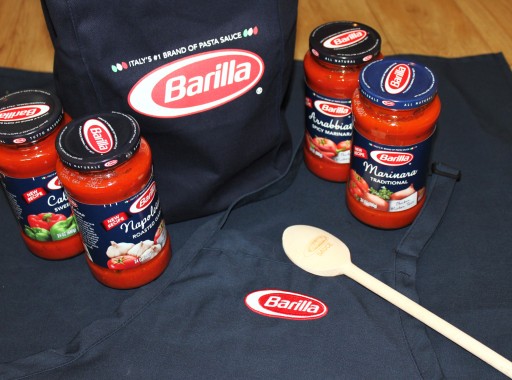 *Barilla sauces are now thicker and I really love that. In full disclosure Barilla sent me some sauces to try, the opinions are my own, I can't help loving their pasta and sauces. I've been hooked on them for over 15 years now. If I don't make my own sauce, I'm using Barilla. Barilla didn't ask me to tell you any of this I just tend to ramble on and on about things I love.