Frosting for a Cause, cupcakes!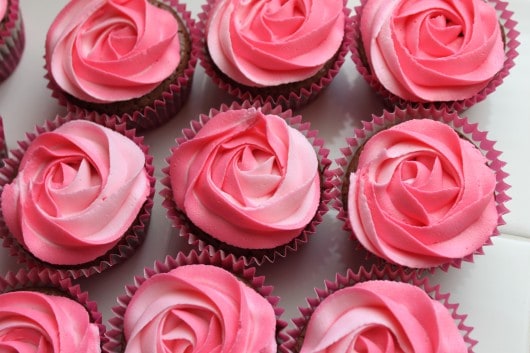 It's all about pink today!
I couldn't think of a better way to show my support than to get out all the pink and start baking.
It all began with pink chocolate, well really it's pink colored candy melts. But I sometimes call it chocolate, it's really pink candy.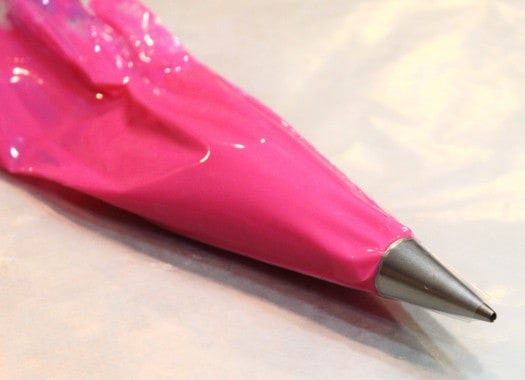 Place the pink candy in a microwave safe bowl and heated on high for 30 seconds, mixed them up really well and filled a piping bag fitted with a #4 tip (since it's so thick I didn't even need a coupler) Do not overheat the candy, it will get thick and dry.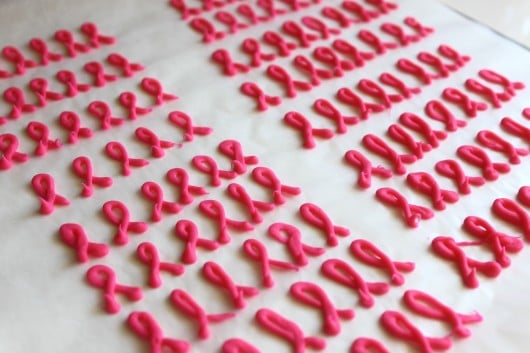 The ribbons were piped onto wax paper, then placed in the refrigerator for a few minutes to set up. Then gently loosened off the wax paper.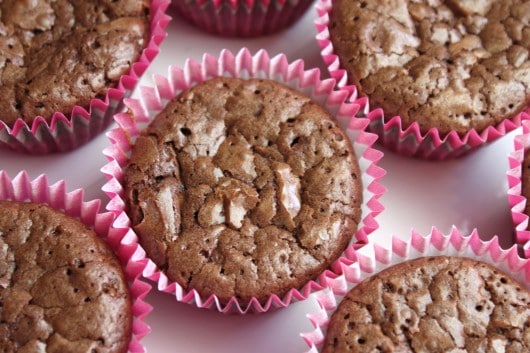 Easy Chocolate Brownies
12oz chocolate chips
1/2 cup butter
4 eggs
1 cup sugar
1 teaspoon vanilla
1 cup flour
Melt chocolate and butter until smooth. Let cool, while beating eggs, sugar, and vanilla in separate bowl. Add chocolate mixture, stir in flour then put into a cupcake pan lined with papers.
Bake at 350 degrees for 15-20 minutes. They will crackle on top, but don't over bake as brownies dry out quickly.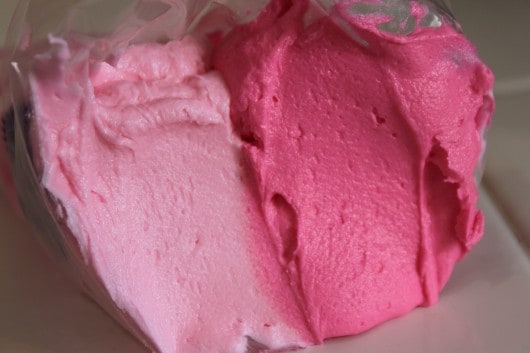 Raspberry Buttercream Frosting
1/2 cup butter
1/2 cup shortening
5 cups powdered sugar
2 teaspoons raspberry extract
3 Tablespoons milk
separate frosting into two bowls, tint one with soft pink and the other with hot pink. I use Americolor, only a couple drops of each are needed.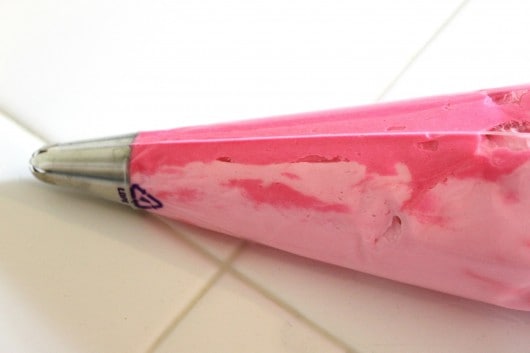 Place piping bag fitted with a 2D tip into a glass to make filling it easier. With a spatula, spread one color on the inside of 1/2 the bag then place the second color on the other side.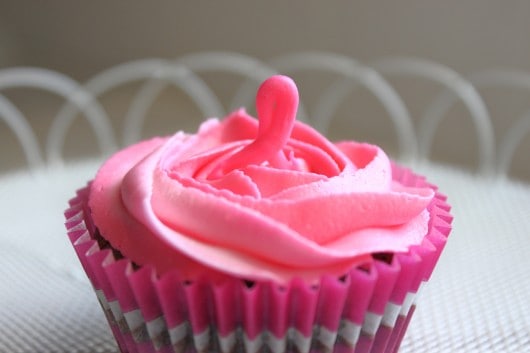 Frost cupcakes in a circular motion beginning in the center and work you way around the cupcakes in two circles and finish on the outer edge of the cupcake.
HERE is my post on frosting a rose cupcake.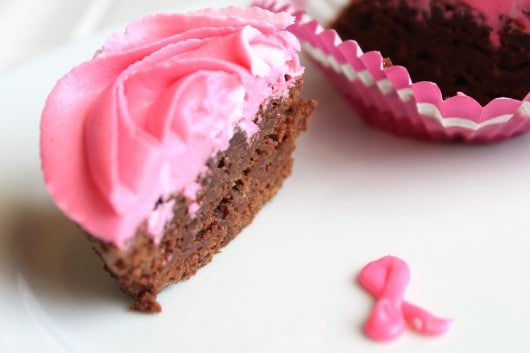 Place the candy ribbon on top and they are all set unless of course you're like me and have to cut into it just to be sure they are perfectly moist inside, otherwise, I would have baked another batch 🙂
I delivered these cupcakes to Michelle's Place, they were having a support group meeting that evening.
I'm dedicating these to my dear friend Nicky. It's been over ten years since her passing and I think of and miss her often. She had Ovarian Cancer. She was so sweet and kind and I know she is thought of often by all who knew her.