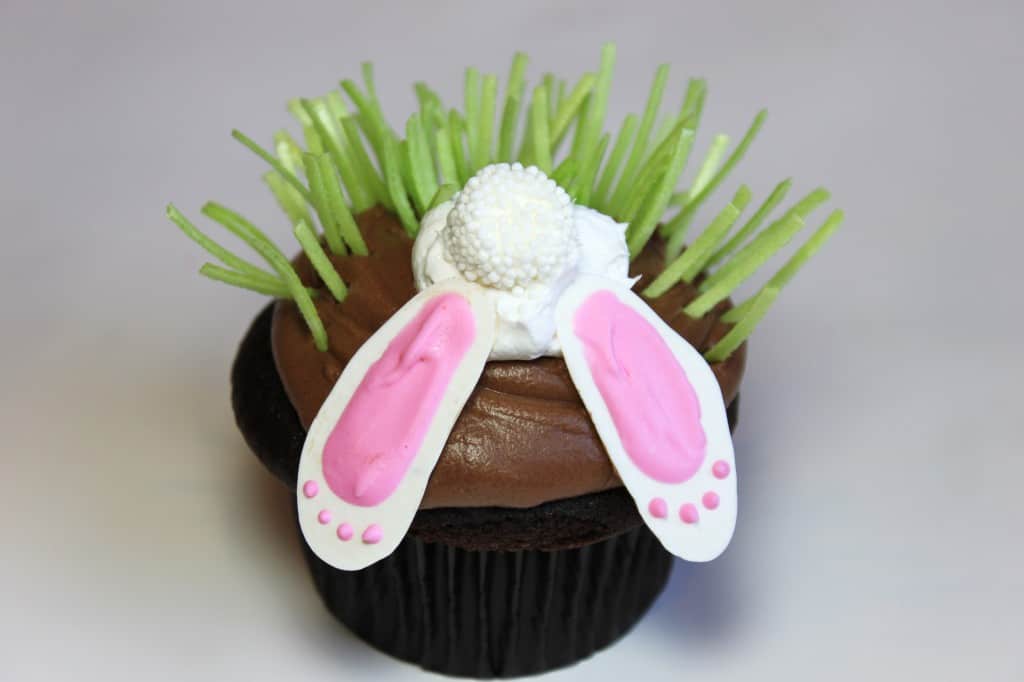 Shy Bunny Cupcake
This little guy must be shy. Maybe he's nervous about the "big day" He's hiding!
Well, maybe he fell over his big feet?
I just love the edible grass, such fun!
Melted white and pink chocolate to make the feet, on wax paper. Chocolate frosting on cupcake, with a bit of white frosting on top for the body, then a mini marshmallow moistened then dipped in nonpareils. Edible grass is available at Easter time, I just cut it into small pieces and stuck them in.