Chicken and Asparagus Pizza.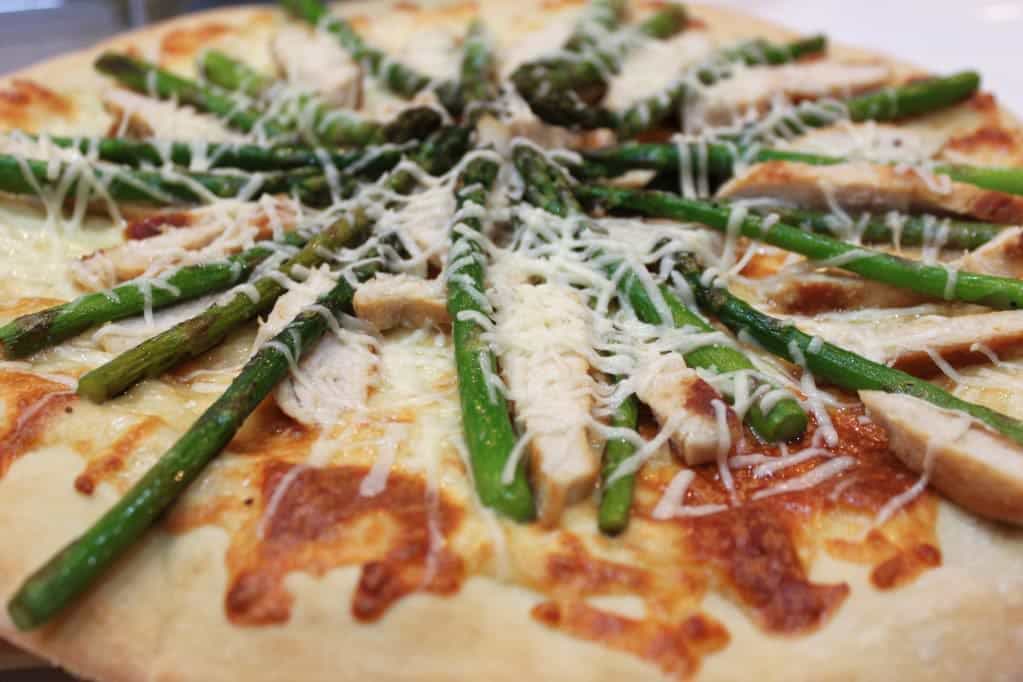 I never get tired of pizza, there are so many possibilities. Take this one for instance. Chicken and asparagus are simple ingredients, but on pizza, they seem, well not too simple.
I cooked the chicken and sliced it. I pan roasted the asparagus and added salt and pepper. I stretched out and placed pizza dough onto my pizza pan that I bake on. I then added a layer of mozzarella cheese, then added the chicken and asparagus.
I topped it off with some grated Romano Cheese. I baked the pizza for 10 minutes in a 450 degree preheated oven.